Who Still Believes in the American Dream?
Portraits of a nation in search of a better life
In Yazoo City, Mississippi, a cluster of kids playing in the street, stripped by the heat of shoes and shirts, greeted me like a rock star, surrounding me with requests, because I had a camera and wanted to talk.
I was traveling around the country asking people about the American dream, and when I asked them they answered without pause, a rapid-fire succession of desires for wealth and fame, obtained via the NBA, NFL, and hip-hop.
The adults, clustered yards away next to a grill, were less forthcoming, less eager, seemingly abashed to be talking about dreams.
After a few minutes of conversation, they reckoned that the American dream was a farce. This wasn't an isolated event; most of the adults I spoke with on this trip, some 200 over 30 states, had a similar response. An initial confusion, a quick and visceral listing of failings, of disappointments, of things not achieved, only to be redefined moments later, perhaps out of embarrassment, because everybody is supposed to have dreams, certainly the American dream.  Many refused a portrait. "Nobody will print what I have to say anyways."
Americans are not rude. Every single person I met was gracious, but they have little time for dreams. They are worn and overwhelmed by the realities of life, the burden of caring for kids, the burden of "keeping Mr. Bill from kicking me out of my house."
Dreams imply things are getting better, growing, but many people are just focused on hanging on to what they have. They want to keep their families intact and safe. This isn't an unusual concern, cherry picked from the streets. The statistics show most Americans haven't seen their wealth increase in decades.
For those fighting to stay current, dreams are silly things spoken about only by those looking for votes. "The only people talking about the American dream are politicians. The rest of us are busting our asses, dealing with shrinking paychecks and rising costs."
The blame for this, when assigned, is directed at a vague other: the other class, the other side of town, or the other part of the country. The only other ever made explicit is immigrants.
Immigrants are seen as a direct threat to paycheck and to values. "Ain't nobody who works with their hands who hasn't lost a job to a Mexican."  "Things have changed here. Our values are not the same since we opened our borders."
Yet for the immigrants themselves, who have see their wealth grow and their freedoms multiply by crossing the border, the American dream is anything but silly. When asked they answer quickly, without cynicism, and unwavering in their optimism.
A recent immigrant from Mexico, taking his son fishing in the Rio Grande on a bright Sunday, shot back when I asked about the American dream. "I am living the American dream.  I have a job, a family, and my son goes to a great school, and if he works hard enough, he can have any job he wants. I didn't have that. He does. That is a dream come true."
His story and others are collected in the portraits below.
---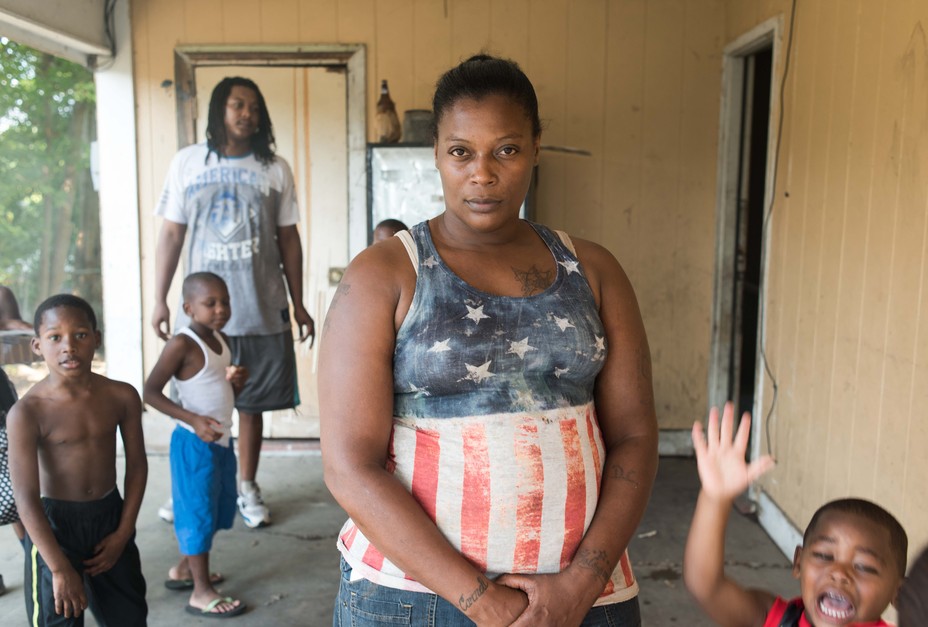 "To have a family, to give them a proper home, and to be able to provide them a proper education." —Nikki, Yazoo City, Mississippi
---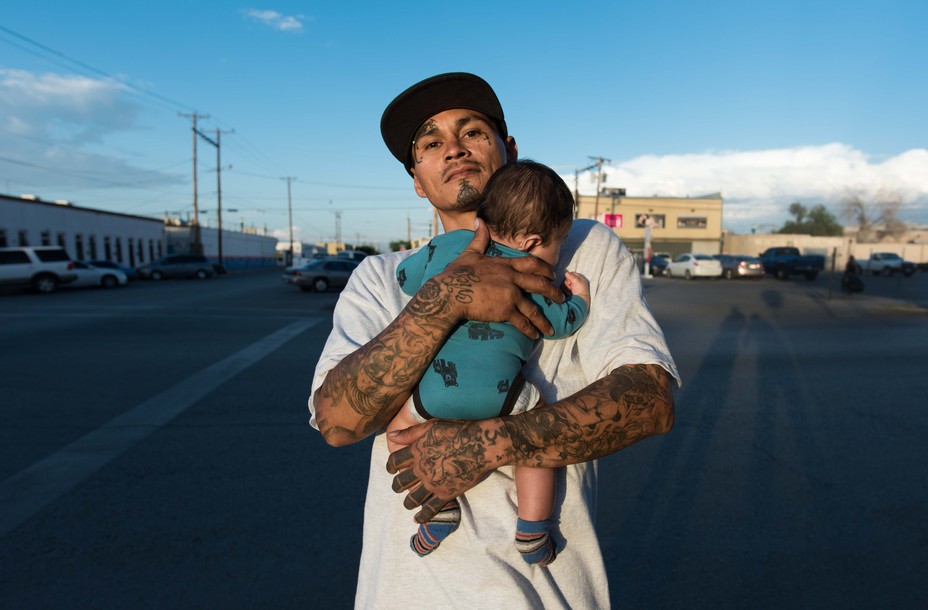 "To make money, raise a family, and to be safe. I was born a mile from here in Juarez. I don't want my child to face what I had to face. I want the best for him and my wife." — Cesar, El Paso, Texas
---
"The American dream is dead, because we don't have any values anymore. People only care about possessions, about things, about money, not happiness.  Happiness comes from caring about others, about family, and about community. I have cared for and buried most of my family, and it has cost me. But it has been worth it." — Karen, Tallulah, Louisiana
---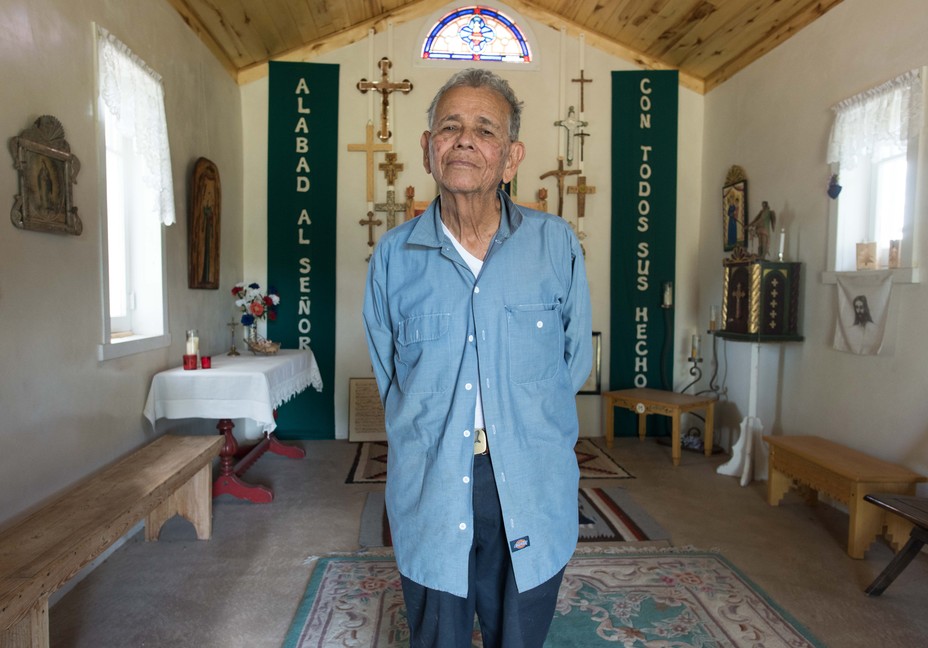 "To live a successful life on your terms, to be accepted by others on your terms, and to accept others on their terms." — Jose Villa, La Villita, New Mexico
---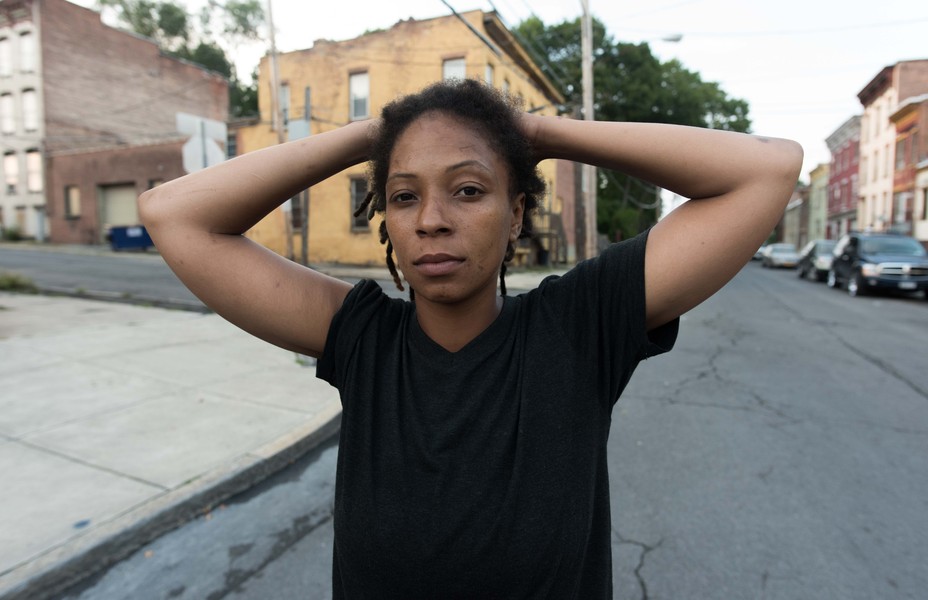 "I don't believe in the American dream anymore. Nothing comes by just being here. You got to focus on bettering yourself and your family, by hard work and education. Be yourself, be true to you, not some dream, but you." — Chaka, Albany, New York
---
"I have nothing. But I am free because I have God and I can pray." — Enrique, Albany, New York
---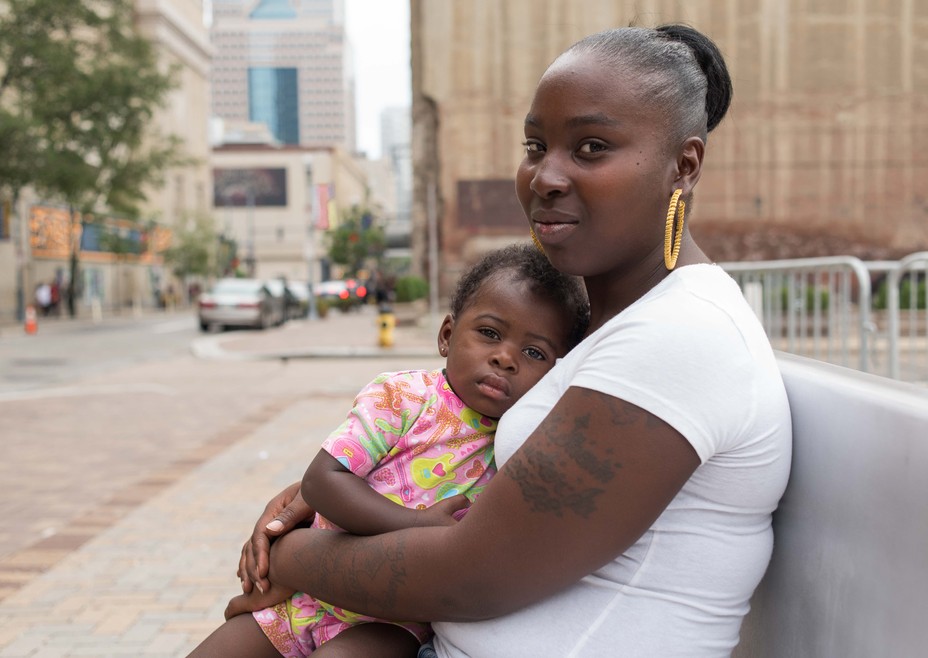 "To have a better life for your children. I want that for my daughter, a better education and a better job for her. But you have to work hard. My mother does and I do and I want to make sure my daughter does."  — Sierra, Pittsburgh, Pennsylvania
---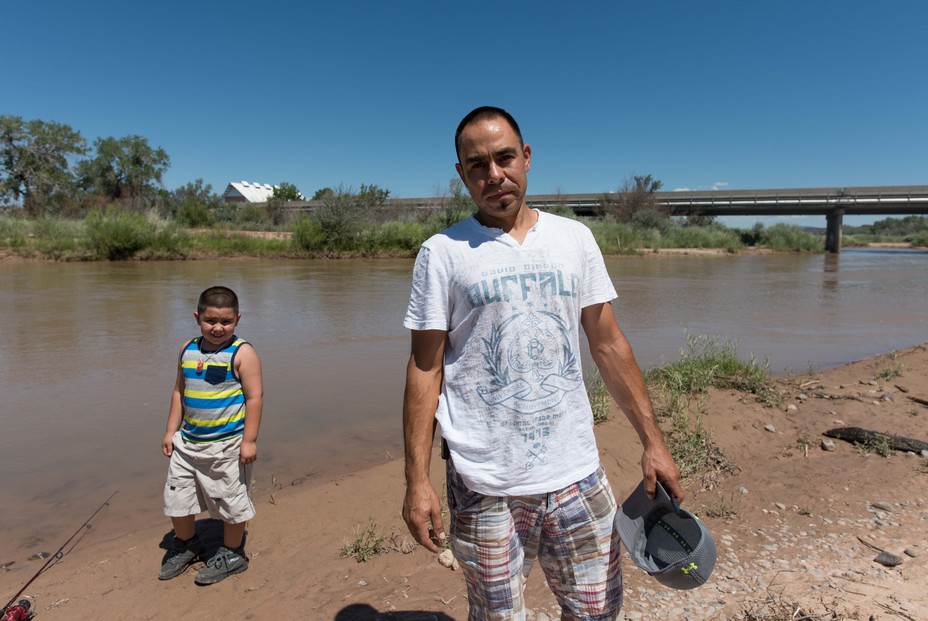 "I am living the American dream.  I have a job, a family, and my son goes to a great school, and if he works hard enough, he can have any job he wants." — Miguel, Bernalillo, New Mexico
---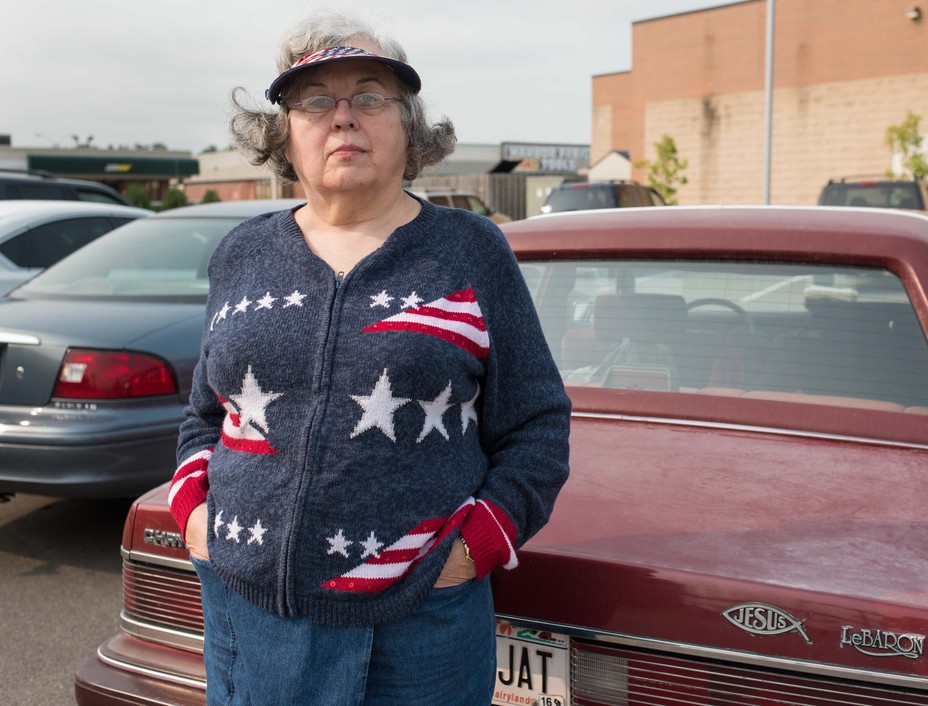 "To get an education and then a job. I have both. But Appleton is changing. We have a lot of people already here, and others coming here who don't have either." —Marsha Brewer, Appleton, Wisconsin
---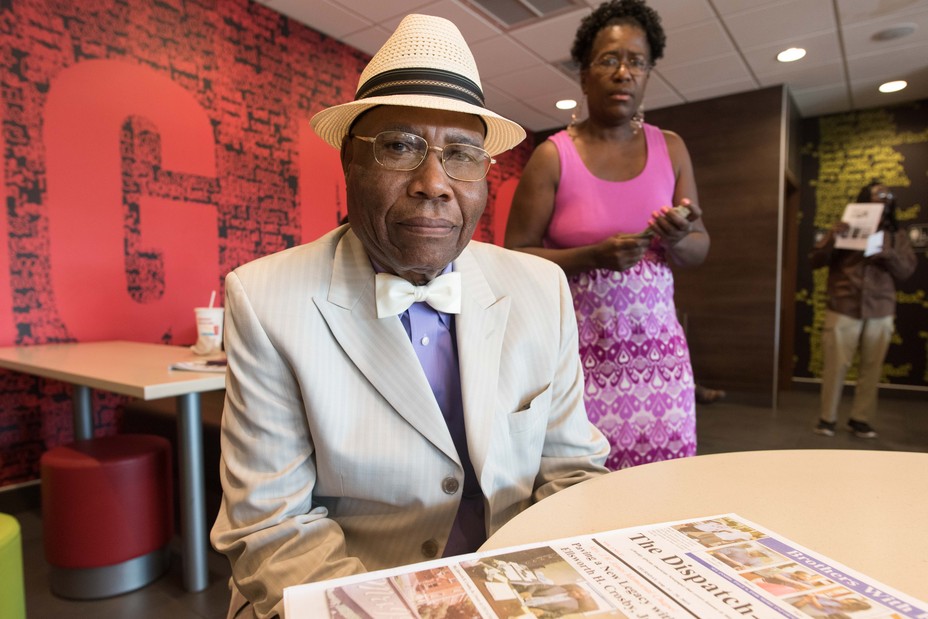 "What Martin Luther King said 50 years ago: The right to life, liberty, and the pursuit of happiness, regardless of your skin color. We still fighting for that now. We still watching our children killed needlessly for nothing." —Isaiah, Kansas City, Missouri
---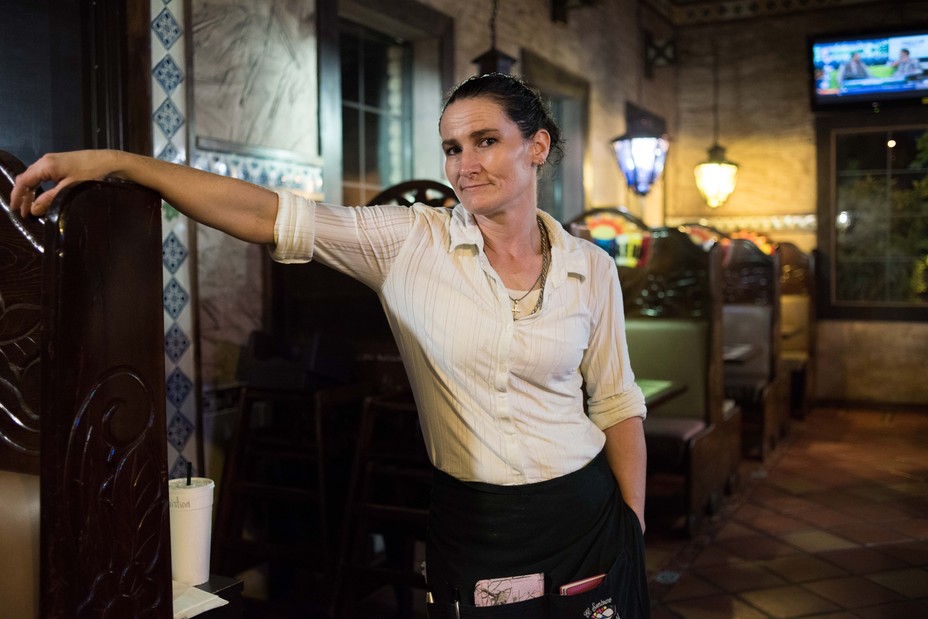 "To have a family and be safe. The country isn't as safe as it used to be. Parents are not teaching their kids values and kids need values. My children respect me and part of that is whooping them when they get out of line. They need to be whooped now and then, not beat." —Christina, Vicksburg, Mississippi
---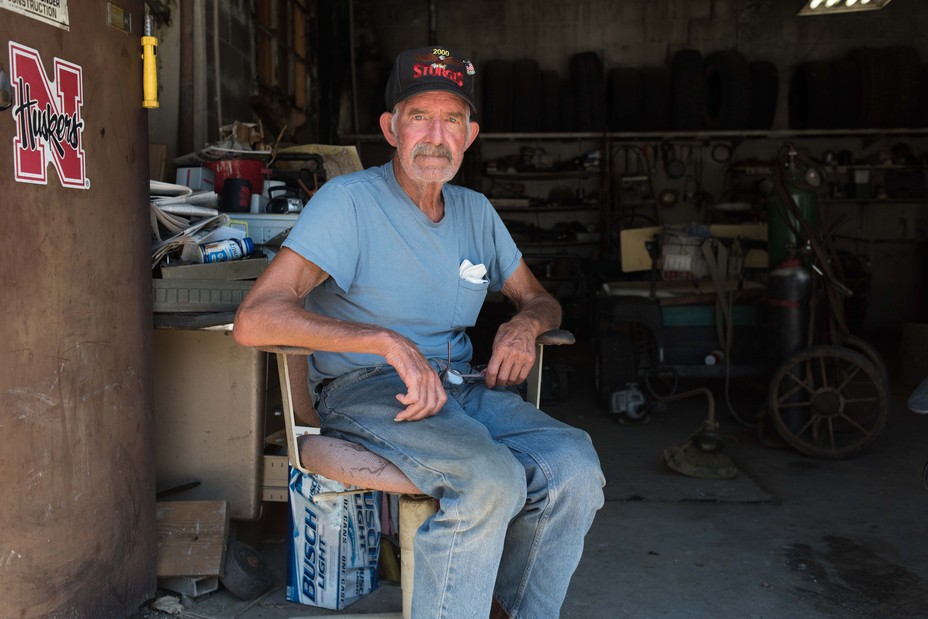 "The American dream is long gone. Long, long gone. Politicians have ruined it, broken our values, sold out to folks with money who only care about themselves. Nobody cares about anyone who works with their hands anymore. We got to get this country straight again, before it all keeps sliding down into hell." —Robert McAdams, Peru, Nebraska
---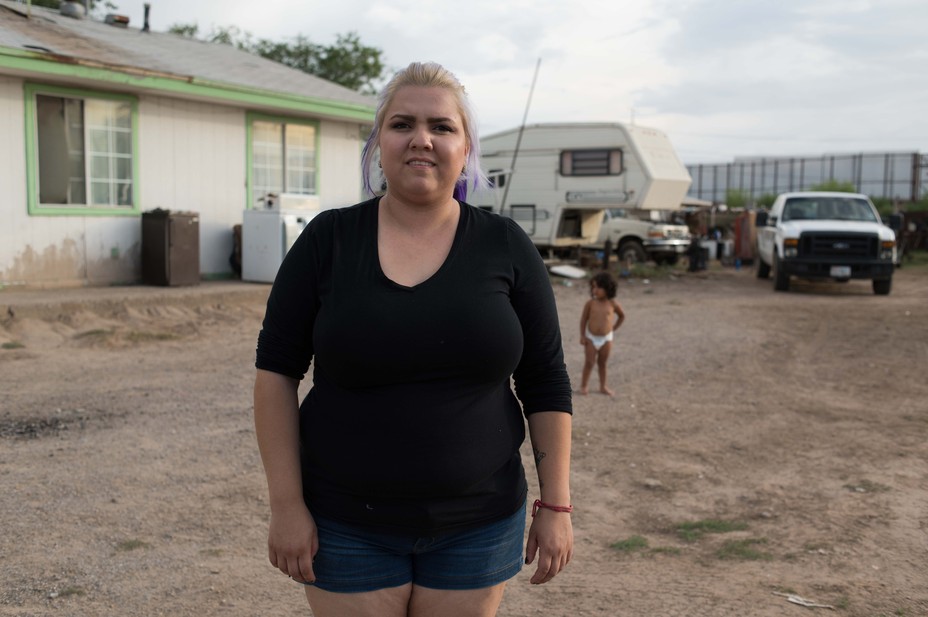 "Freedom, safety, and a good job. I have them now. Those on the other side of the fence in my backyard, living in Mexico, don't have that. They climb into my yard and I find them hiding under my truck. They want what we have and we should be proud others want it." —Blanca, Socorro, Texas
---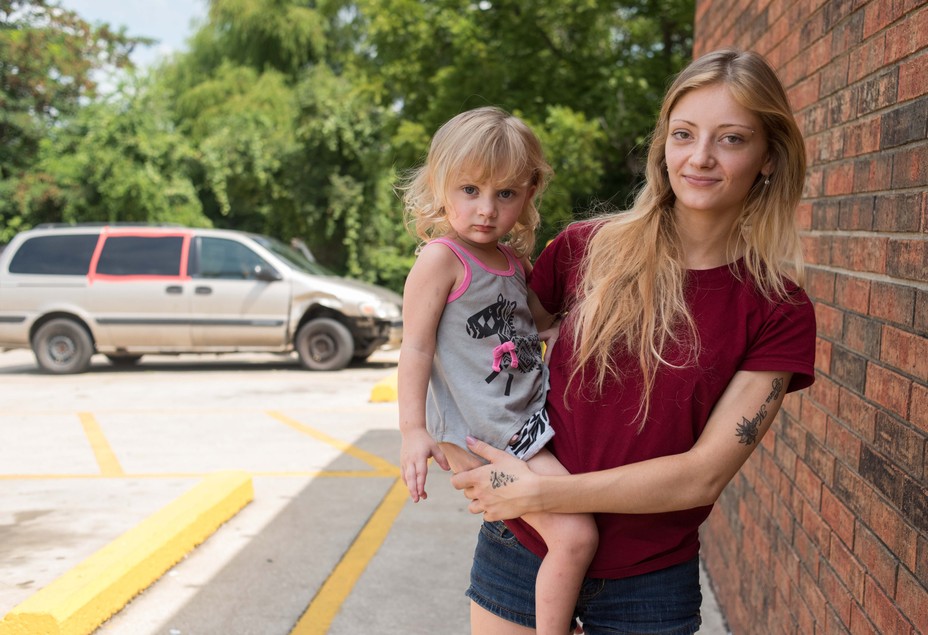 "To provide for my daughter, have a job, a home, and an education. I am studying at Ozarks Technical College so I can provide for her, and she can have more than I have." —Cheyenne, Springfield, Missouri
---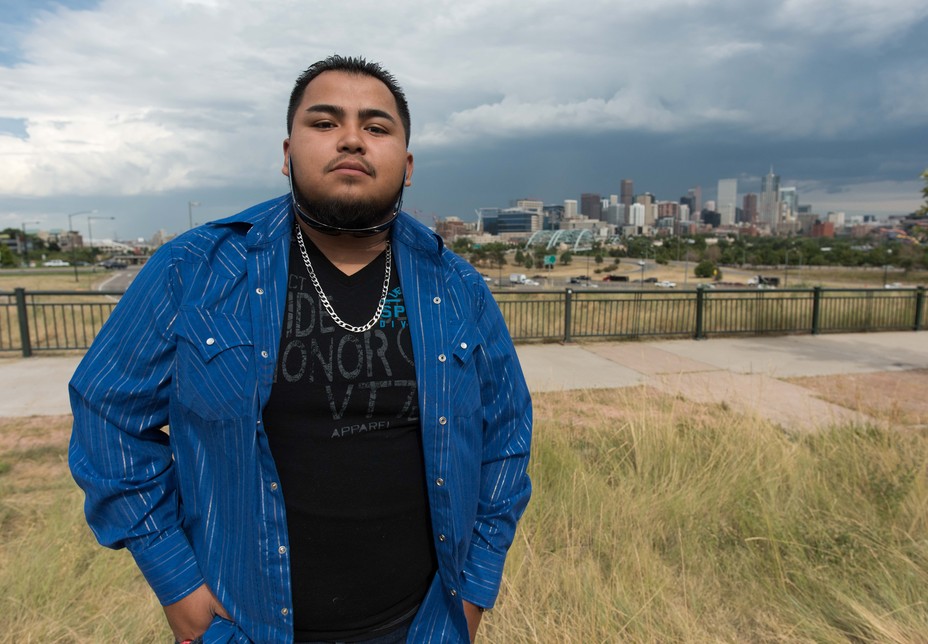 "To be able to own the things you need or want.  My relatives in Mexico don't have that. They are struggling with money and worried about safety. Here in the U.S., if you work hard enough, you can get what you need." —Alex, Denver. Colorado
---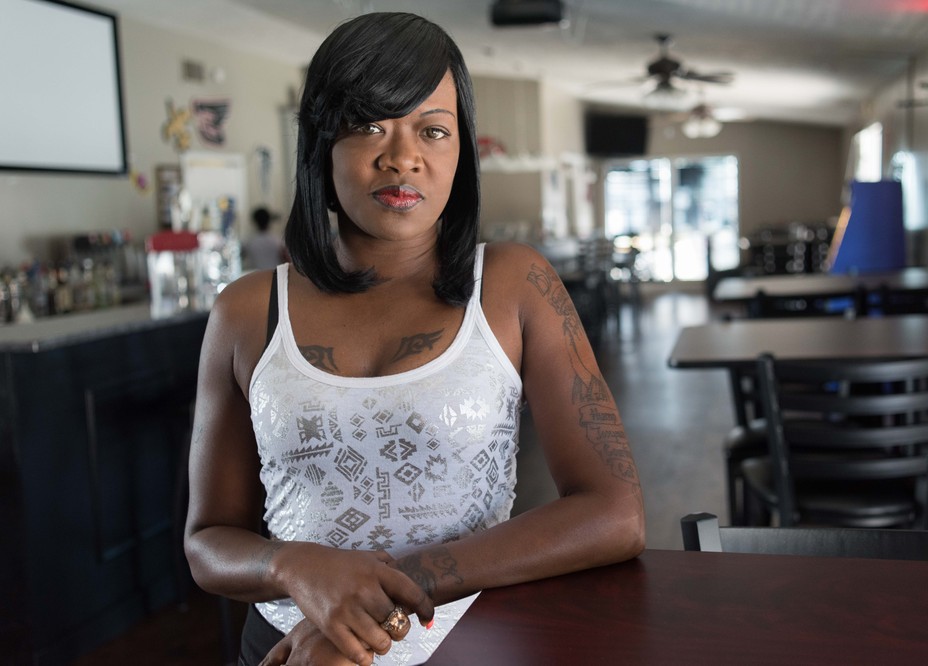 "To have a career, college for your kids, and to be happy. I am a career-minded, God-fearing, family-structured woman. I want the best for myself and my family. That is out of reach right now because higher education is too expensive." —Katrena Keith, Talladega, Alabama
---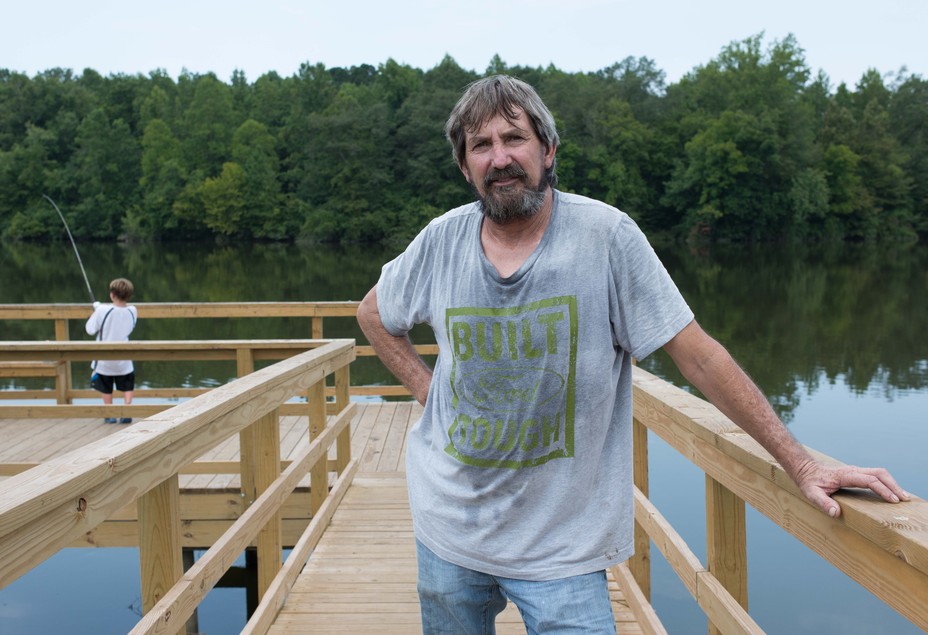 "If you work hard you get what you deserve, but that is dying because our values are dying. Our children are spoiled. 'Spare the rod, spoil the child.'
I have worked in foundries all my life, since I was fifteen. Hard work, and I don't got a lot of money to show for it, but I got my values and I will teach my kids those values. Right now the government is trying to destroy those values." —Larry, Ohatchee, Alabama
---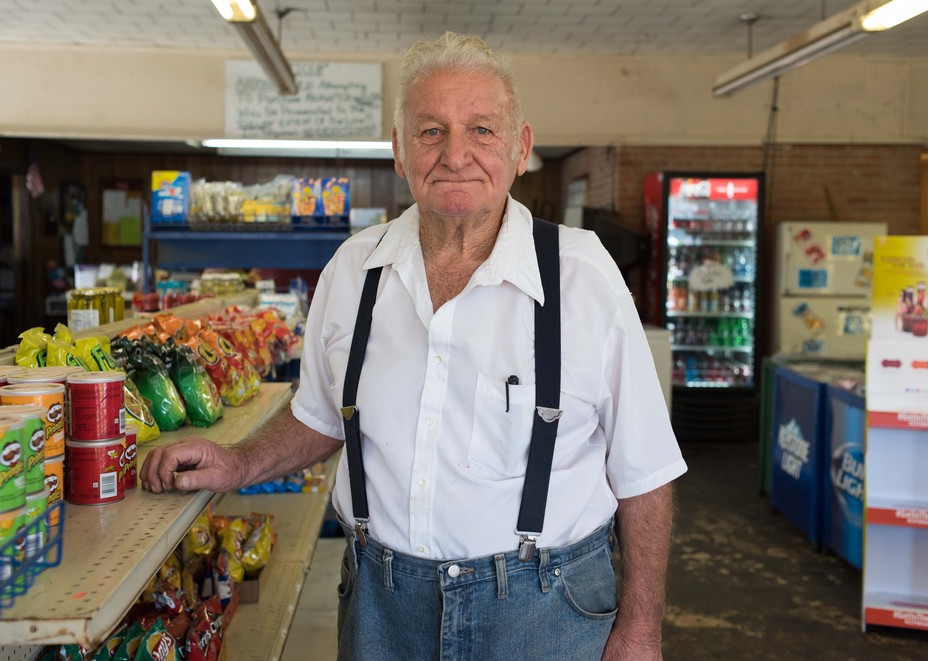 "Work hard and live free. Anyone can succeed and be free here if they are willing to work. My grandparents came from Syria escaping persecution. They came through Ellis Island to Arkansas, and built this store with their own hands." —Richard Mahfouz, Dermott, Arkansas
---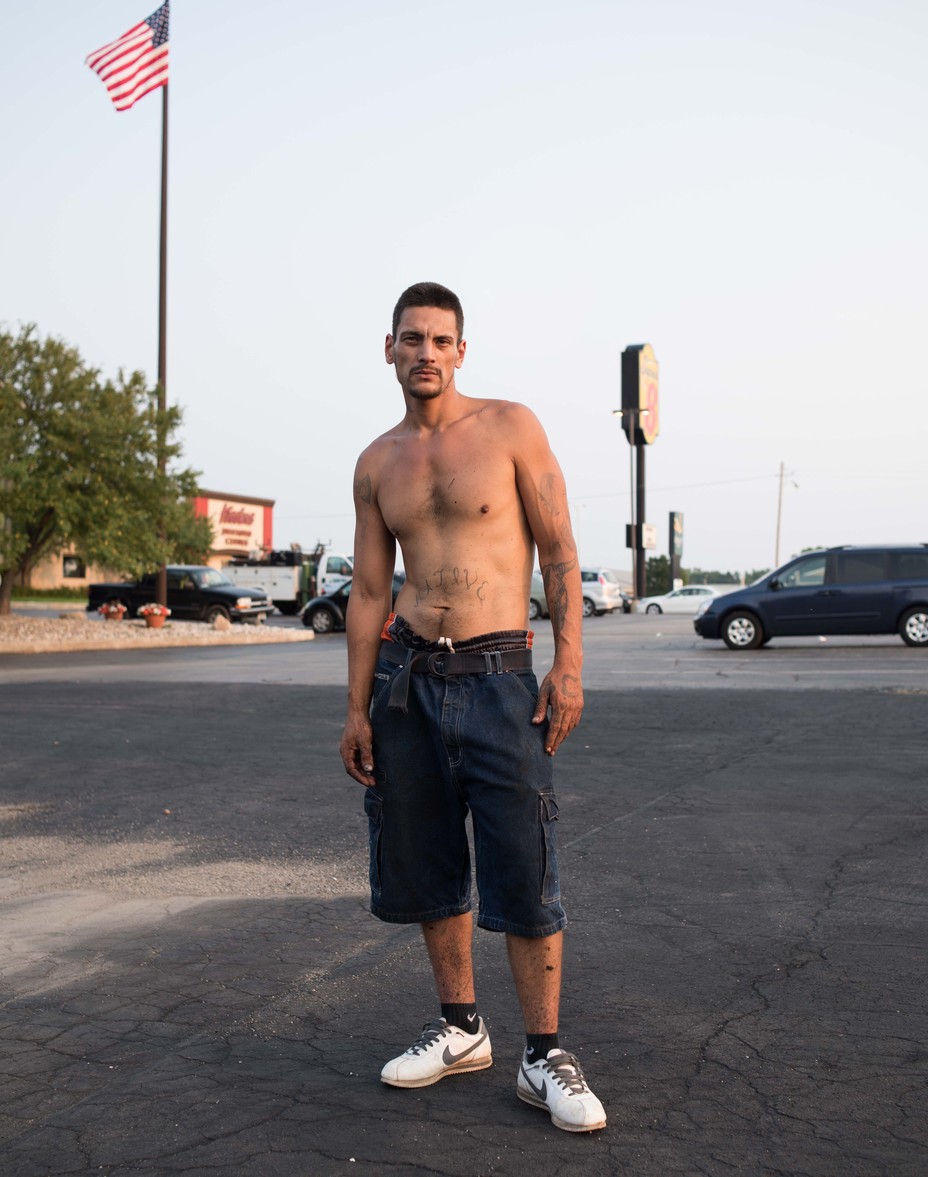 "To be free. There has been no American dream for me. I am a Native American, born on a reservation, and my people's freedom has been taken away before, and my freedom taken away and I have been thrown in jail." —Brendon Worth, Green Bay, Wisconsin