What Will Become of America's Slums?
Efforts to dismantle segregation may take resources away from some of the poorest communities, where investment is most needed.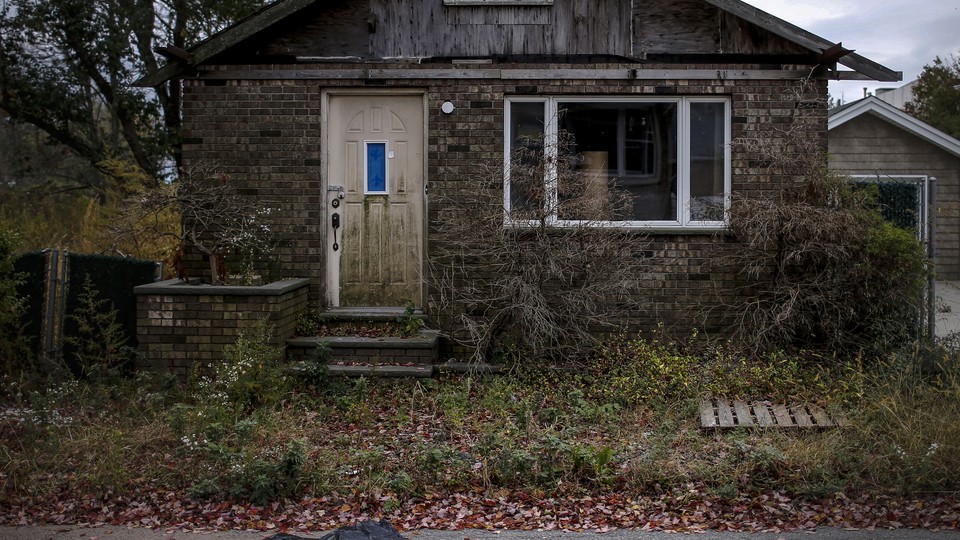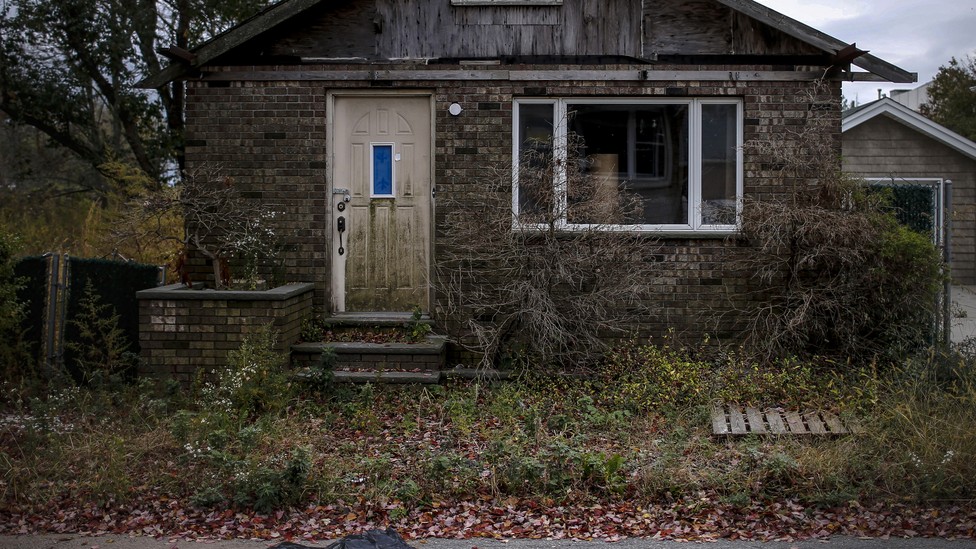 AUSTIN, Texas—Kellee Coleman has read about the studies that show families like hers do better when they move to wealthy suburbs. Coleman, 34, is an African American single mother who lives in East Austin, in a neighborhood that has some of the highest poverty rates and largest concentrations of public housing in the city.
But Coleman doesn't buy into those studies. She doesn't want to leave East Austin, a historically black and Latino community, to wind up in an area that's far from bus routes and the people she knows. And she's nervous about the effects of sending her kids to school in mostly white suburbs.
"You take a black child out of a very loving community where you see people who look like you teaching and in leadership positions, and then you stick them in a school where no one looks like them—it's like a culture shock," she told me.
Housing mobility, the idea that moving poor families into wealthier neighborhoods where they have access to better schools and services, has been gaining traction in recent weeks. The Supreme Court upheld a lower-court decision that forced the state of Texas to shift the construction of affordable housing to areas where little such housing exists. President Obama released a new rule for the way the federal government distributes housing money, requiring regions to more carefully integrate its housing stock. The New York Times editorial board endorsed the rule, calling it "The End of Federally Financed Ghettos."
But housing integration has downsides, some experts say. Building new affordable housing in wealthy areas takes investment away from the downtrodden areas that most need it. Moving poor children to better schools can help those individual students, but does nothing to improve the sub-par schools they left behind. (For more on this, listen to the recent work by This American Life on school desegregation.) And putting poor families in the suburbs, away from bus stops, food pantries, and other services, can make their lives harder, not easier. According to Mark Rogers, a community developer in East Austin and the executive director of the Guadalupe Neighborhood Development Corporation, sometimes low-income people want to live in the areas where they've lived their whole lives, where their parents lived, where their grandparents lived.
"You could take a paternalistic attitude and say, 'You shouldn't live over there, we're not going to build housing for you over there,'" he said. And that hasn't always been the approach, he added. "Traditionally, affordable-housing programs were able to transform communities by investing in better, safer housing."
If America decides to take on its growing slum problem, people will need to think hard about how to do so. Mobility programs are proven to work for the families who move, but what happens to the neighborhoods that people leave? Can affordable-housing projects in low-income areas also help poor families succeed, or are they doomed to fail their residents, no matter how nice they are, because of where they are located?
Coleman lives in M Station apartments, in East Austin. M Station was completed in 2011, in a zip code where 31 percent of the population lives below the poverty line, the unemployment rate is 10.4 percent, and the median household income is around $36,000.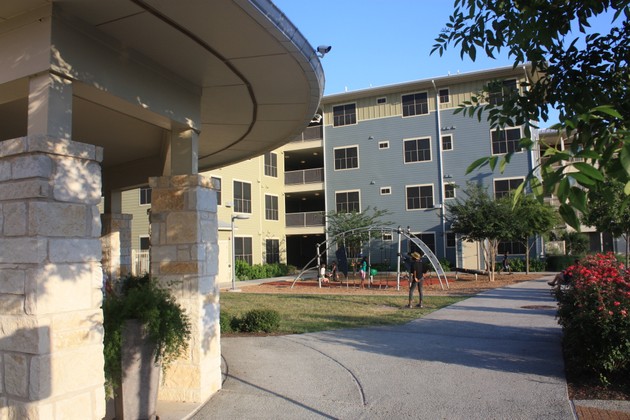 But the apartment building doesn't look like what you might picture as housing for low-income people in a segregated slum. Each building is a different color—blue, yellow, red—and a wide pathway cuts through grass in between the units. There's a jungle gym for children, basketball hoops, and neatly manicured flowers and trees. Children ride bikes around the parking lot, supervised by parents and relatives.
M Station was built by Foundation Communities, a developer that uses federal tax credits to create affordable housing in both low-income and high-income areas, including East and south Austin, a few developments in Dallas, and a few in the affluent suburbs of west Austin, the result of the state's efforts to put affordable developments in posher areas.
Some commentators have recently criticized the "poverty-housing industry," non-profit housing companies that profit from building affordable housing in poor neighborhoods. But there are non-profit housing groups that invest in those communities, too. Foundation Communities, for example, runs free after-school programs and summer tutoring, exercise classes, and computer programs for its residents in an effort to improve the local community.
Julian Huerta, Foundation Communities' deputy executive director, thinks that affordable housing should be put in both high-poverty and low-poverty areas. He was taking me on a tour of Southwest Trails, a Foundation Communities property located in the rolling hills of southwest Austin, down a rural road that takes visitors past luxury developments.
"We take both approaches. There's the mobility model, which gets people out of concentrated poverty, and there's the redevelopment model, which tries to make [poor] neighborhoods better," he told me. "We do both of those things. They both can work."
But June's Supreme Court ruling could make it more difficult for affordable-housing developers to build more housing in East Austin and other high-poverty areas. The case concerned the formula the state of Texas uses to allocate tax credits to developers to build affordable housing. After a non-profit found that 92 percent of the developments in the city of Dallas were in high-minority areas, it sued, arguing that the formula perpetuated segregation. The Supreme Court agreed, upholding a district-court ruling that required Texas to change the way it distributes the credits. Now, properties in high-opportunity, suburban areas are more likely to get tax credits than those in poorer areas like East Austin.
Huerta says that Foundation Communities "could not have built M Station," under the new rules. Likewise for another recent property, Sierra Vista. Instead, Foundation Communities will be building more affordable developments in places such as Southwest Trails, which is located in a hilly and somewhat rural area in south Austin. It also recently won tax credits for a new affordable development, Cardinal Point, in a wealthy part of west Austin near Lake Travis. (This project has already provoked opposition from neighbors who have filed a petition to stop it.)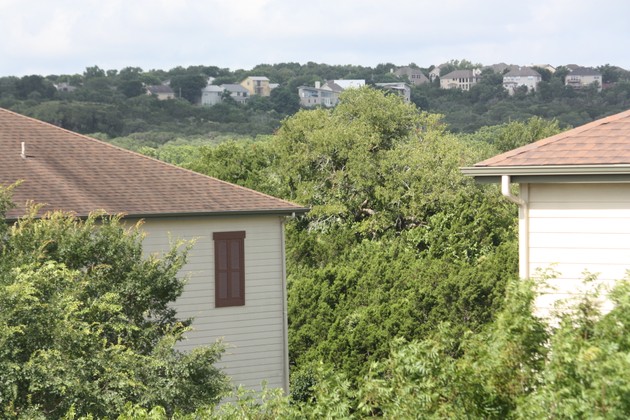 "With this focus on mobility, they're [the government is] going to leave neighborhood-based programs in the dust," said Rogers of Guadalupe. "These neighborhoods in Austin where there's such incredible opportunities for preservation, for the transformation of the neighborhood—there's no focus on it."
Both the Obama administration and mobility advocates insist there's room for both approaches in housing policy.
"There are two vestiges of racial segregation—separate and unequal—and you have to address both," Betsy Julian, the executive director of the group that filed the Supreme Court case, Inclusive Communities, wrote to me in an email. The new HUD rule "has the possibility of making the idea of revitalization more than a good idea and more the law," she said.
Some in East Austin are suspicious because the new focus on mobility comes as East Austin, long a high-poverty, high-crime area, is becoming wealthier and whiter, meaning that the mobility programs are taking minorities out of a neighborhood that they've worked for years to improve, just at a time when white residents are starting to move there. For years it was long-time East Austin residents who fought shopping malls and kept the neighborhood residential. It was long-time East Austin residents who stayed and invested in the community even when pollution was bad and living conditions were tough. It was local residents who were fed up with crime that put in place a community-policing initiative. Now, the government wants to move these long-time residents out in the name of mobility, Rogers says.
"Gentrification came about because of what the neighborhood did to transform it, by putting in decent, safe housing, by fighting against crime—that was all neighborhood-based grassroots efforts of activists," Rogers said.
Many who live in East Austin are proud of their neighborhood, which was born out of racist policies. In 1928, a city plan for Austin proposed creating a "Negro District," which would be the only place in the city where African Americans could access schools and public services. Black and Latino residents were relegated to the east side of town, where they stayed for 70 years, despite the polluting industrial plants nearby.
Margaret Tucker, 49, grew up in East Austin, as did her mother."Regardless of how tough the living was back then, everybody pulled together and pretty much looked out for each other," she told me, from the living room of the affordable-housing complex in East Austin where she lives today. Tucker has lived in other neighborhoods in Austin, but says she always wanted to get back to where she knows people and where she was raised. "I have friends who say, it's tough here, I don't want my kids in the area, growing up, maybe they're going to sell drugs, but personally I've always stay focused," she told me. "I think it's not where you're at that matters, it's how you live."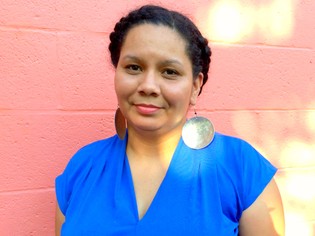 The African American population in the city of Austin fell 5.4 percent between 2000 and 2010 even as the city's overall population grew 20 percent. More black residents are being priced out of the city and forced to move into the suburbs, which are, in turn, becoming high-poverty areas that need resources.
What is best for a family? What should a parent presented with this choice—a familiar but poor community compared with better schools and less crime, but far away' do? Kellee Coleman is facing this conflict now.
Though she loves M Station, and fondly remembers growing up in East Austin, her daughter received a scholarship to a wealthy school on Austin's west side, and now attends that school. The school in East Austin was okay, Coleman told me, but no local white residents sent their kids there, and many of the children in the school have problems at home that they bring into the classroom. At the private school, her daughter goes to parties of schoolmates at mansions with pools in their backyards, Coleman says, but the school has very few black children in it. All three of her children had trouble adjusting at first, since no one looked like them at the school.
But now, her daughter wants Coleman to apply to Cardinal Point, the new Foundation Communities property in west Austin, because it is near her daughter's school. Coleman is hesitant to leave East Austin behind. It's where she was raised, and she's proud of the changes the community has experienced in the past decade. But she's already seen the benefits of having her children move to a wealthier school, though it has been a challenge. Whether or not that means she has to move to a wealthier neighborhood too is something she hasn't yet decided.
"It sucks being poor and it sucks to struggle, and I feel like if they work [at school], they'll be able to also create a network. A lot of the times it's who you know, not what you know," she said. "But it's a big job to keep them grounded and understand what's important. So I have to figure out a balance."