We're All in This Together (Right?)
As the sharing economy matures, its innovations range from car-sharing to tech-savvy butlers to simple giveaways.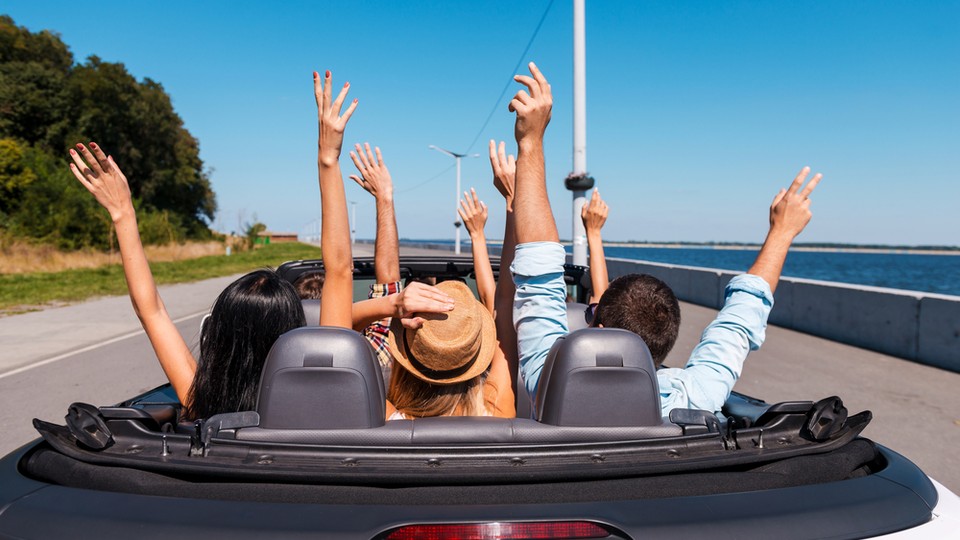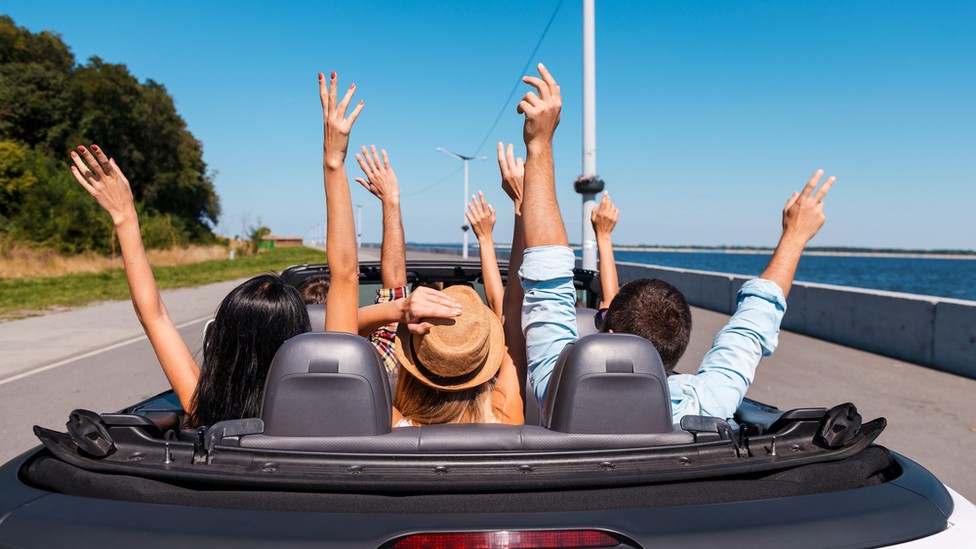 The sharing economy may be growing up at last. Barely seven years have passed since the small but flourishing sector came into its own, as the rise of smartphones and the creation of high-tech networks such as Airbnb made it possible for people to rent out their beds, cars, and other underused assets. Lately, however, these companies have started to face political and regulatory pressures to comply with labor laws, to rethink the relationship with their workers, and to make sure that consumers pay taxes on goods and services—just like ordinary companies do.
Yet, despite these pressures, the sharing economy continues to reshape the way Americans think about both the stuff they own and the stuff they buy. At its best, it blurs those lines, so that people feel comfortable renting out their personal items and trusting strangers to care for them.
Here are 10 innovative programs and ideas that are thriving in the sharing economy:
Book Thing of Baltimore: Visitors to this free bookstore in Baltimore, open on weekends, may help themselves to as many free books as they like. "Are the books really free? Yup," says the website. "Really? Yes." Room after room of plain pine shelves stock everything from Thucydides to Dr. Seuss, all donated. This is a low-to-no-tech version of the sharing economy at its purest—people giving away things they no longer need to people who want them.
Buy Nothing Project: This venture began on Bainbridge Island in Washington state in mid-2013, when a group of citizens tried to get along in their daily lives without buying anything. The idea was that neighbors will give away, lend, or share items instead of buying or trading them—strictly a gift economy, one that encourages the re-use of what people already own. The project created such excitement within the local community that it led to the creation of a Facebook page that has attracted more than 80,000 viewers around the world.
City CarShare: This nonprofit based in the San Francisco Bay area allows members to share a fleet of cars, with the goals of reducing traffic and bringing more electric cars and hybrids onto the roads—a socially minded competitor of Zipcar. Founded by a group of transportation activists 14 years ago, long before anyone coined the term "sharing economy," the organization now has more than 15,000 active members. For $60 a year—low-income families get discounts—members pay to use the cars by the hour. This is another example of how the sharing economy can revolve around a simple sharing of assets instead of building the next Silicon Valley darling.
Freelancers Union: The Brooklyn-based Freelancers Union boasts nearly 300,000 members, having quadrupled in numbers in just seven years. Besides offering freelancers a sense of camaraderie, the labor union offers: its own health-insurance plan; networking and education events; free advice on the freelance business; and discounts on dental, disability, and life insurance, through vendors vetted by the union. For New York City members, the union also runs two primary-care health clinics—requiring no co-pays—and community spaces with free yoga classes. The intention is to give freelancers perks they'd receive if they held full-time jobs, which fewer and fewer workers do, sometimes involuntarily.
Read National Journal's in-depth profile of it here. 
Hello Alfred: The sharing economy has matured enough that a next generation of startups has begun to piggyback on its success, as middlemen between individuals and sharing-economy goliaths. New York City-based Hello Alfred charges busy professionals $25 a week to serve as tech-savvy household managers, making sure that other sharing-economy companies buy the groceries and deliver the dry cleaning. Companies such as Guesthop help people get their homes ready to rent via the likes of Airbnb. These derivative companies create jobs and add new business models to an economy that needs both.
Read National Journal's in-depth profile here.
HourlyNerd: This is basically is a rent-an-MBA company that arranges for businesses, including small ones, to hire freelance business-school graduates by the hour for specific projects or consulting gigs. Unlike traditional consulting firms, with their in-house staffs, HourlyNerd arranges for companies to hire skilled professionals for however long a job requires. Businesses can buy access to any particular expertise—accounting, marketing, business development—while the MBA gains a flexible work schedule.
Read National Journal's in-depth profile here.
The Lending Club: This online marketplace lets regular people lend money to other regular people for personal or business loans or to pay for elective medical procedures. Borrowers can circumvent the need for a bank and, in many cases, can obtain loans even with lousy credit scores.
Maine Tool Library: If you live in Portland—Maine or Oregon—or in Seattle or Columbus, Ohio, you needn't buy a chainsaw of your own. Instead, you can join a tool-lending library and borrow expensive garage, kitchen, and landscaping equipment. Tool-lending libraries are just one example of an often-overlooked part of the sharing economy: networks of people who share resources to cut down on their purchases and to make better use of the stuff they already own. The website Yerdle helps people give away used goods, as does NeighborGoods, a New York-based online platform with more than 100 community groups across the country.
Read National Journal's in-depth profile here.
Managed by Q: Launched just 15 months ago, this sharing-economy company decided early on to hire its janitorial employees as salaried workers, with the same access to benefits as the company's engineers, who keep office cleaners in touch with building managers. Managed by Q—named for the character in the James Bond adventures who helps spy missions from behind the scenes—has raised more than $17 million in startup funds. It cleans and maintains buildings in New York City, Chicago, and San Francisco.
Read National Journal's in-depth profile here.
Peers.org: This online, not-for-profit platform receives support from sharing-economy companies as a sort of employment counselor for their workforces. It tries to connect the sector's current and prospective workers with available jobs, dispenses advice on how to get started and on how much income to expect, and puts freelancers in touch through its online forums. "It's about what workers can do or buy to make their work as non-employees better," Fast Company explained last fall, "not how the system could be changed to make that work better."