U.S. Stocks: Another Day of Gains
Editor's Note:
This article previously appeared in a different format as part of The Atlantic's Notes section, retired in 2021.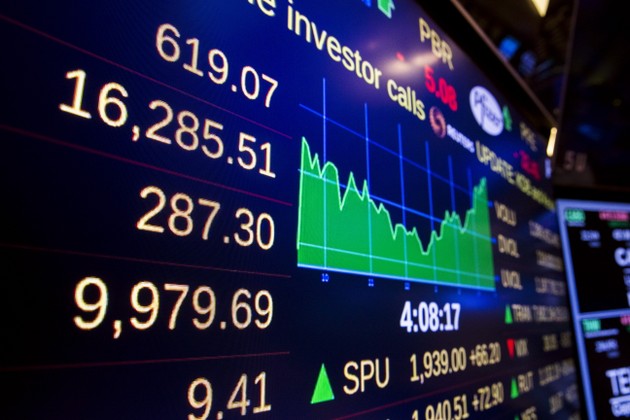 This story was updated on August 27 at 4:13 p.m. ET
U.S. stocks closed up again for a second day in a row, as three major indexes rose above 2 percent.
The Dow and Nasdaq both ended out of correction, and the tech-heavy index is now positive for the year. The S&P 500 moved out of correction on Wednesday.
The Dow closed up more than 350 points, the S&P 500 increased 47 points, and the Nasdaq was more than 100 points higher. It was the second straight day of gains on Wall Street, and came on the back of positive economic data.
The second estimate of GDP growth in the second quarter of this year was higher than expected; pending home sales rose slightly, and initial jobless claims were slightly lower than expected.
In Asia, Chinese stocks ended their five-session losing streak. The Shanghai composite index spiked 5.4 percent, closing above 3,000. The major European stocks were all up sharply, too.
Investors will welcome the news. There has been much unease in the market because of concerns about the health of the Chinese economy, the world's second largest. Investors are also watching for signs of when the U.S. Federal Reserve will raise interest rates.