U.S. Housing: An Economic Bright Spot After a Wobbly Week
Multiple signs are pointing to recovery and stability—which is refreshing after five days of stock market volatility.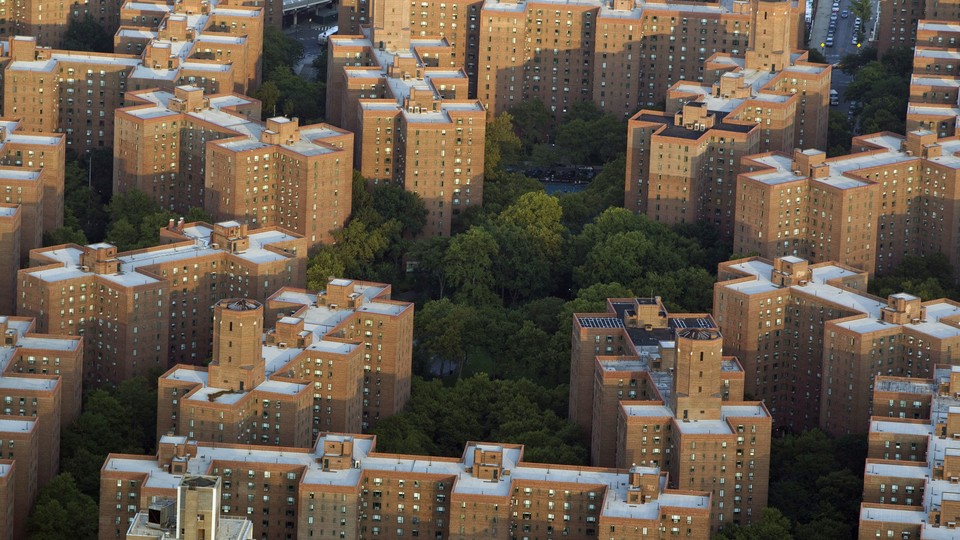 This past week, financial news has seen a variety of panicked headlines and wire photos of sad men as a volatile global market has put investors on edge. Previously optimistic analysts have decidedly changed their tune on whether the U.S. Federal Reserve will be raising interest rates in September: Earlier this month, 82 percent of economists surveyed by The Wall Street Journal expected a rate hike in the near future. Now, some economists are expecting it to be delayed until early next year.
But there's one aspect of the U.S. market seems to have stabilized since the downturn: Two reports this week showed that the housing market has seen been seeing healthy gains. The decisive recovery in the housing sector is one indicator that the overall U.S. economy is doing well.
A report released yesterday from the National Association of Realtors showed that pending house sales are at their highest levels in nine years. This year, sales of existing homes are expected to hit 5.24 million—up from 2014's 4.9 million, but only two thirds of the 2005 peak of 7 million. Sales of new homes are also up over 20 percent in the first half of 2015—a signal that job growth is strong enough to give people the means to buy houses.
Meanwhile, the Standard & Poor's/Case-Shiller index—which evaluates home prices in 20 metropolitan areas in the U.S.—showed a 5 percent increase from last year, indicating that housing costs are up across the country. The index has been slowly rising since the beginning of the year, with some markets experiencing double-digit (or near-double-digit) increases. For July, Denver and San Francisco topped the list with a 10.2 percent and 9.5 percent year-over-year gains.
"Nationally, home prices continue to rise at a 4 to 5 percent annual rate, two to three times the rate of inflation," says David Blitzer, managing director and chairman of the Index Committee at S&P Dow Jones Indices in a statement.
Earlier this month, the Labor Department reported that housing inflation was a
main driver of overall inflation in the CPI
. Rising housing prices, while a boon for the housing and realtor industries, is a mixed blessing for Americans. For those looking to sell, it's great. For those looking to buy, it's a drag.