The Zulily Acquisition and QVC's Quest for a Mom Audience
Some are calling the $2.4 billion deal a bailout. Others see it as a move to reach young Millennial mothers.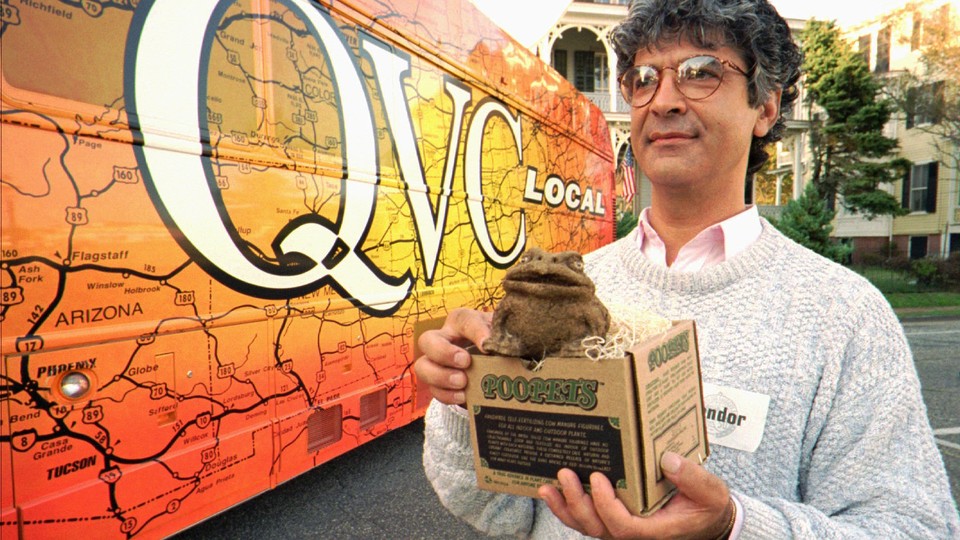 Liberty Interactive, the parent company of home-shopping network QVC, is acquiring shopping website Zulily in a $2.4 billion cash-and-stock deal.
Some are calling the deal a bailout: A couple years ago, Zulily was at the top of its game—but the company failed to meet sales projections (and the expectations of its investors) this year. Despite more than $1 billion in net sales in 2014, Zulily's sales growth has been slowing, and its shares are down 66 percent in the past 12 months.
The National Retail Federation suspects that online consumers might simply be tired of this way of shopping: "Many flash-sale sites are trying to adapt to consumer 'deal fatigue' by highlighting elements like community and personalization. The jury's still out on whether it will be enough."
Unlike other flash-sale sites, such as MyHabit or Gilt, Zulily isn't focused on high-end designer goods, but rather on Millennial moms. That might shed some light on why this deal might be audience expansion for QVC: The company's image in our collective memory is one of old-school shopping for housewives and people who stay up all night buying stuff they don't need. In some ways, that resembles the definition of the new shopping mom: Women who stay up nights and buy stuff on their mobiles. QVC's mobile growth has been tremendous—it now makes up nearly half of its online orders.
Philadelphia-based QVC has since the late 1980s expanded its reach to Japan, Europe, and most recently France. Its ability to reach 300 million viewers worldwide along with $8.8 billion in revenue last year still makes it a retail force to be reckoned with.