Why Pearson Sold Its Stake in The Economist
The education company wants to focus on its core business.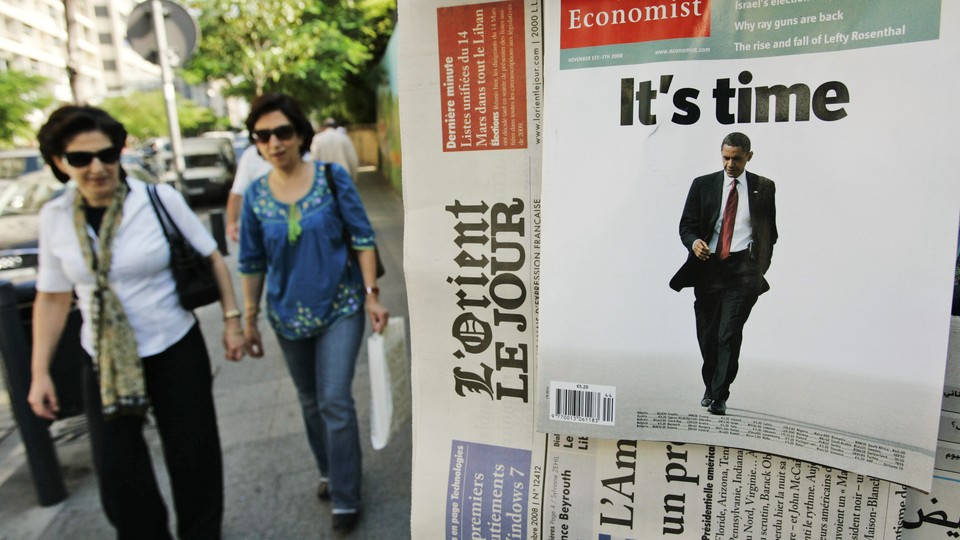 The British company Pearson announced Wednesday it is selling its 50 percent stake in the company that owns The Economist magazine to the group's other shareholders for about $730 million. The move comes a month after the education company sold the Financial Times to Japan's Nikkei newspaper for $1.3 billion.
Pearson's stake is being bought, in part, by Italian company Exor—the holding company of the Agnelli family, founders of Italian carmaker Fiat. Exor will pay about $446 million for the group's shares, increasing its stake from 4.7 percent to 43.4 percent, the Italian company said.
The rest of Pearson's stake will be bought by the Economist Group for $284.7 million.
Pearson's sale of The Economist allows it to focus on its educational properties, though it still holds a 47 percent stake in Penguin Random House, the publishing firm.
In a statement announcing the sale, John Fallon, Pearson's chief executive, said the company "is proud to have been a part of The Economist's success over the past 58 years, and our shareholders have benefited greatly from its growth."
Rupert Pennant-Rea, the chairman of The Economist Group, said in a separate statement that with Pearson's decision to sell, "the board's priority was to secure the independence of the ownership of the Group and the continued editorial independence of The Economist."
The New York Times adds that Exor's increased stake will not increase its influence within the group. Here's more:
That is because of a complicated trust structure that essentially ensures that the Economist Group cannot be taken over by owners eager to impose their own interests.
The London-based Economist Group owns The Economist magazine—which has been published since 1843—as well as the Economist Intelligence Unit, a data arm, and CQ Roll Call.
The group is one of those rare media entities: one that is not only widely respected, but also makes money. Although it is privately held, the company releases its financial record in March. According to its most recent results, the company had an operating profit of about $93.8 million, up 2 percent for the year. The weekly magazine's circulation was 1.6 million, and the company saw a 13 percent increase in gross profit from circulation.