The 2015 Interest-Rate Hike Watch: Jackson Hole Edition
Will they or won't they? That is the big question for the Federal Reserve for the next 16 days.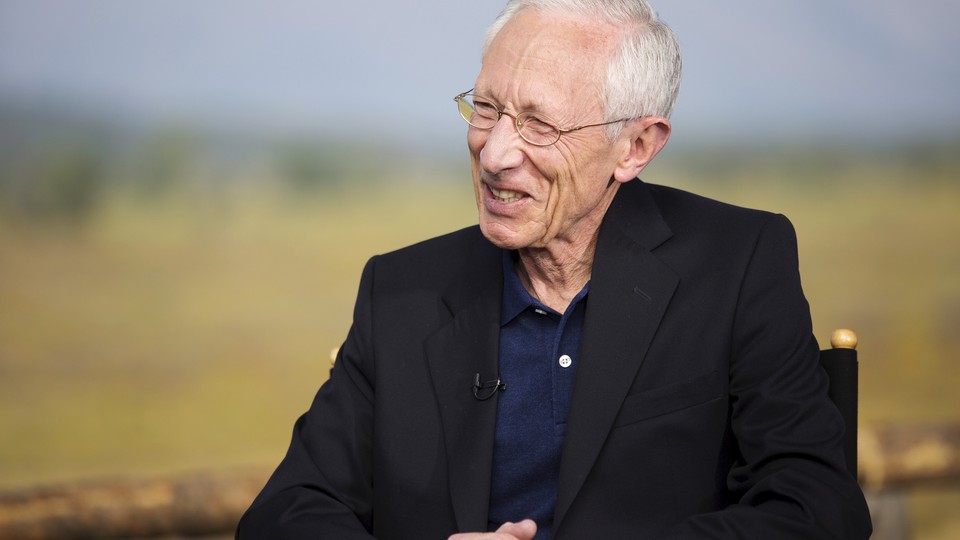 As the hot weather winds down, the summer of 2015 might be remembered in the finance world as the one when the possibility of an interest-rate hike loomed daily. And perhaps for good reason: If it happens, the September rate hike would be the first since June 2006—and the Fed has been more or less hinting at it for months.
Interest-rate hikes are a big deal because it influences the entire economy, from how consumers spend to how they borrow and invest. By now, analysts and bankers have warned that the impending rate hike—along with the uncertainty of when it will actually happen—is contributing to the recent turmoil in global financial markets. Some are urging the Fed to help eliminate market drama by getting it over with.
And indeed they might. Dispatches from the Fed's annual retreat in Jackson Hole, Wyoming, this past weekend seem to indicate that the rumored September rate hike hasn't been ruled out, even with bankers hoping that the hike would be delayed until early next year. On Friday, Stanley Fischer, the Fed's vice chairman, told CNBC it was "too early to tell" whether there's a compelling case for a September rate hike. Still, in a speech on Saturday, he noted that inflation is still below the Fed's goal of 2 percent—a rate determined best for "price stability and maximum employment." (Janet Yellen, the Fed's chairwoman, hasn't been heard from recently: She did not attend the retreat this year.)
However, Fischer closed his statements with this: "Yet, because monetary policy influences real activity with a substantial lag, we should not wait until inflation is back to 2 percent to begin tightening." As monetary policies take time to kick in, it seems that the Fed would prefer to act sooner rather than later. Both carry their own risks: There are worries that acting too soon might derail the economy's stellar post-recession recovery. And acting too late has a different set of risks: Prolonged low-interest rates can cause asset-price bubbles.
As investors and Fed watchers continue following the Fed's words, they will also be paying close attention to the job report from the Labor Department this Friday—ahead of the Fed's mid-September meeting. In the coming days, every Fed member's comments will be closely watched for further hints.