U.S. Stocks Take a Dive
The news follows more signs of China's economy slowing, uncertainty over when the Federal Reserve will raise rates, and falling oil prices.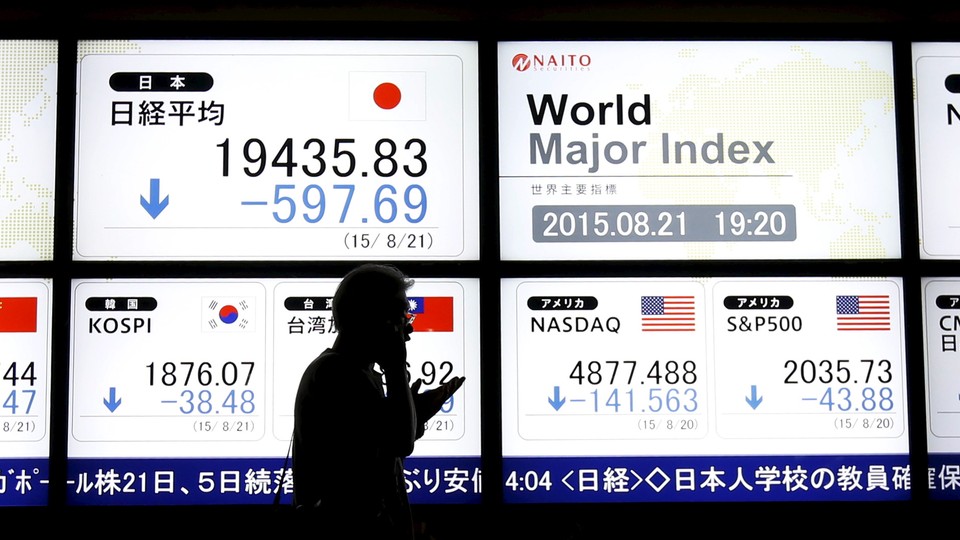 The U.S. stock market is having a terrible day as a sell-off in global markets continues amid worries about China's manufacturing numbers. The Dow Jones industrial average fell more than 500 points on Friday. The S&P and the Nasdaq both saw big losses as well—both indexes were down more than 3 percent.
There are plenty of reasons investors are worried. The sell-off has been attributed to weak manufacturing data from China. Activity in Chinese factories fell to a six-year low, another sign the world's second-largest economy is slowing. Markets are also on edge about the whether the U.S. Federal Reserve will increase interest rates in September. And the oil glut continues, with the price per barrel slumping to $40 today.
All three U.S. indexes had their worst week since 2011, with the Dow now in "correction" territory. Investors have been speculating about a correction—a 10 percent drop from the peak—as it has been four years since the markets last saw one.