10 Years After Katrina, New Orleans Is Far From Healed
A decade after the storm, Mayor Mitch Landrieu reflects on the work that's been done, and the work that lies ahead.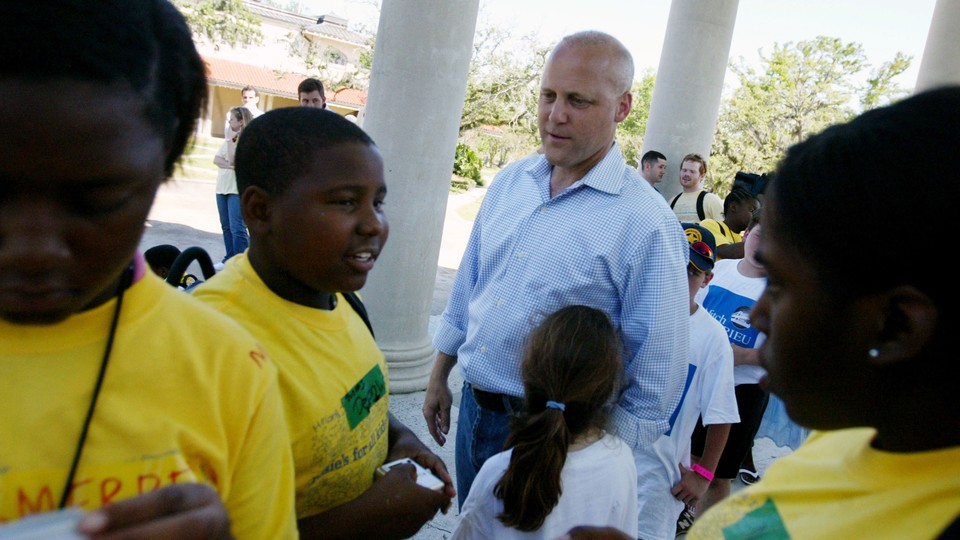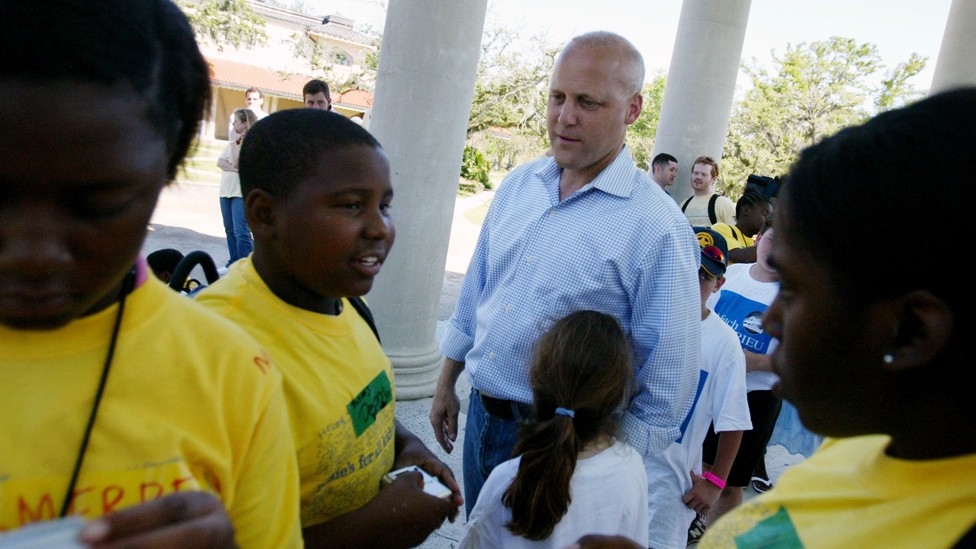 NEW ORLEANS—One thing that New Orleans Mayor Mitch Landrieu wants everybody to remember is that the death and destruction that accompanied Hurricane Katrina wasn't an act of God or nature.
"This was not a natural disaster—it was an infrastructure failure," the mayor reminded the audience during the event "New Orleans: 10 Years Later," hosted by The Atlantic.
A decade after the storm, the chronology—storm, breaking of the levees, and flood—tends to collapse into one giant event, particularly for those who weren't there. That makes it easy to think that the disastrous floodwaters that overtook the city, and resulted in the death of thousands, happened as the hurricane tore through the Gulf Coast. But that's not quite the case. When you ask New Orleanians about sequence of events, many remember a period between when the winds and rain ended and when the floodwaters began to rise. They describe going outside to calm and dry streets, believing that the worst was over and that the city had, once again, weathered a storm. Then the levees broke and the real disaster started.
In 2005, Landrieu says that the government's response, like the engineering of the levees, was wholly inadequate. As a result, the recovery has not been fast, nor is it complete.
One of the strongest criticisms heard in the past 10 years has been that government has continued to fail the most vulnerable populations, leaving them out of the city's progress. In an earlier panel, Lolis Eric Elie, a writer and filmmaker, expressed frustration at the inequity saying, "I think our measures of progress are based on how quickly rich people are getting richer."
Evidence of the discrepancies is abundant—the number of black residents who remain displaced is significantly higher than white residents. And while some affluent neighborhoods appear fully repaired, poorer sections of the city still bear Katrina's scars.
Landrieu says that Katrina exacerbated existing issues within the city and that, on top of that, New Orleans is now facing the growing pains associated with a growing city. That growth is a good thing after the decades of population decline that preceded the storm, he said. "Cities have problems. I'd rather have the growth problem than the shrinking problem."
Yet another problem is a large funding gap: For $150 billion in damages, the city received $70 billion in aid from the federal government, Landrieu said. "When you have that kind of gap, not everyone gets everything all the time," he added.
---