The Customizable Retirement
In Wisconsin, a healthcare employer shows that the choice between working and not working needn't be all or nothing.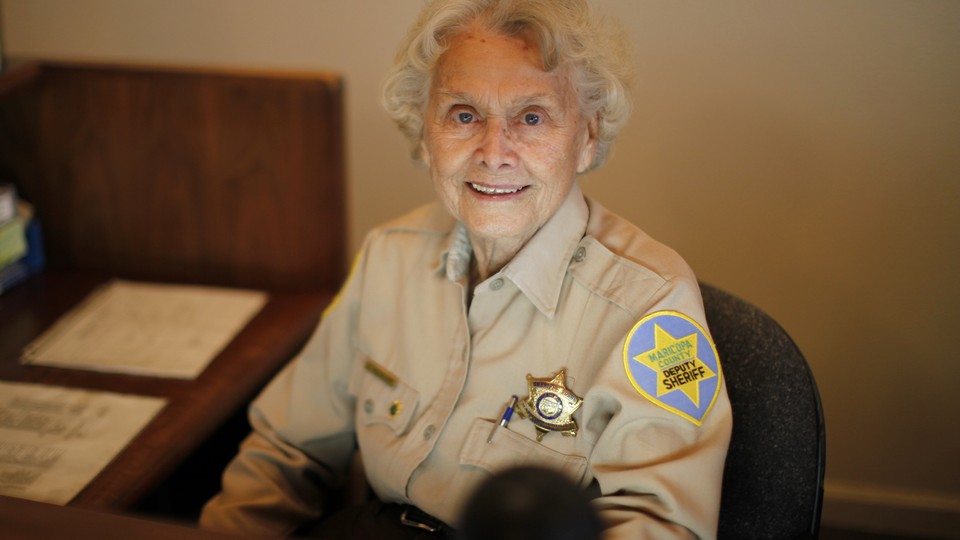 About a decade ago, the leaders of a healthcare system in Wisconsin had an unpleasant epiphany: They were heading for a major shortage of qualified workers. Beyond the predicted national shortage of nurses, the average age of employees at the Mercy Health System, based in Janesville, hovered in the late 40s.
Kathy Harris, the company's vice president for human resources and organizational development, recalls the company's internal discussions: "We can't have all of the baby boomers and aging workforce disappear on us. It's not like there are just scads of people to replace them. … Gosh, 10 years from now, where will we be?"
As a consequence, company officials held a series of focus groups with its roughly 4,000 employees, who work in 70 facilities—hospitals, clinics, an insurance company, a home healthcare and hospice staff—in 26 communities across southern Wisconsin and northern Illinois. Many older Mercy employees told them they still wanted to work after turning 50, or even approaching 65, but they didn't want to keep doing the same thing. A labor and delivery nurse, say, might prefer to work in an urgent-care clinic—or handle insurance claims. A cook might want to work part-time.
Comments from its workforce inspired Mercy to create a program called "Work to Retire." For the past 10 years, it has allowed Mercy's older workers to customize their own retirement plans. They can take a different job within the company, work part-time or seasonally, or concoct a more flexible schedule, while keeping their benefits—all depending on the worker's preference and length of service as well as the management's needs.
"The main thing it does is that it encourages people to think, 'I don't have to leave and then go get a job at the clinic down the road or work part-time,'" Harris says. "'I can bring this up to my supervisor and not be in trouble.' When you're thinking of retiring, you're not always quite sure how to do it. This … gave people permission to think broader."
So far, 100 to 200 employees have taken advantage of "Work to Retire"—with 15 to 20 of them currently enrolled in it, Harris says. Any worker 50 and up, white-collar or blue-collar, is eligible to participate. Because the company owns different kinds of facilities, employees have plenty of opportunities to shift into new or less stressful jobs.
In any healthcare business, expertise and experience count. For Mercy Hospital, the goal is to keep its experienced workers, with their loyalty and institutional memory, engaged and happy. "Retaining people is well worth it because you retain their knowledge," Harris says. "That is not something you can replace, at least in the short run." The flexibility the program offers caught the attention of AARP, which has named Mercy Health System seven times as one of the best places for older Americans to work. AARP noted approvingly that 35 percent of Mercy's workforce is 50 or older.
Sixty-six-year-old Ann Moyer understands just how beneficial a flexible work schedule can be. As a registered nurse, Moyer has worked for Mercy for more than 20 years as a labor and delivery nurse; as an instructor to help train interpreters for patients whose English is poor; and as a nurse at a family clinic, training medical residents.
Four years ago, Moyer started to think about retiring. Yet, working full-time one day and staying home the next seemed too abrupt. She talked to her supervisor about participating in the "Work to Retire" program and developed a new schedule that allowed her to work two and a half days a week in addition to teaching the medical interpreters. Gradually, she scaled back even more, so that she no longer worked a fixed schedule. Instead, she trained new staff, taught medical interpreters, and picked up occasional shifts at a clinic.
In the meantime, she and her husband bought a farm outside of Janesville, where they've planted a vineyard, grown vegetables, and raised organic turkeys. Moyer also works as a fiber artist, raising sheep whose wool she turns into rugs and wall hangings. Her life is as busy as ever, just not centered on a 9-to-5 job. "My husband laughs about retirement. We're working harder than ever," she says.
She plans to retire fully once she turns 67. "I have 40-plus years of professional knowledge and experience and institutional history," Moyer says by phone from her farm. "You don't want to lose that from Mercy's perspective. From my perspective, I don't want lose it either. That is my work family. In order to pursue the next chapter of your life, you don't have to give it all up."