The Man Behind 'Burt's Bees'
Burt Shavitz, the eccentric namesake of the cosmetics juggernaut, co-founded a billion-dollar company, but lived a relatively low-key life.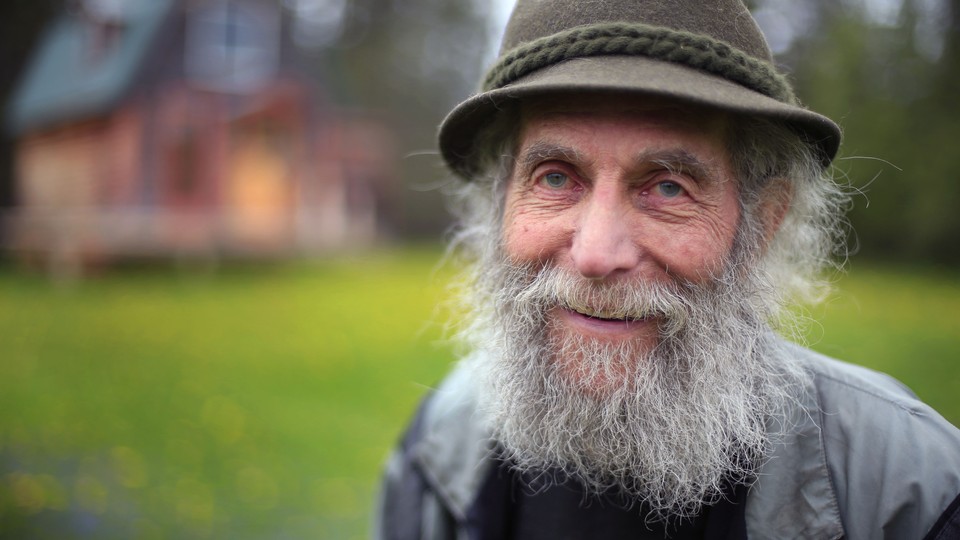 On Monday, Burt's Bees posted a tribute to its eccentric namesake, Burt Shavitz, who died at 80 over the weekend. "We remember him as a bearded, free-spirited Maine man, a beekeeper, a wisecracker, a lover of golden retrievers and his land," the message read. "Above all, he taught us to never lose sight of our relationship with nature."
In the pantheon of woodsy-seeming New English business folk, Shavitz is right up there with Ben and/or Jerry. In a relatively short period of time, Burt's Bees went from backwoods beeswax to corner store competitor as its line of cosmetics—emblazoned with Shavitz's mug on the logo—signaled natural purity even before that became a consumer craze.
Perhaps, a better analogue for the company Shavitz cofounded would be Tom's of Maine, which made its name with a few quirky products ("all-natural" toothpaste) and eventually diversified to become a cross-aisle competitor. The only difference is that founders Tom and Kate Chappell got handsomely paid when the company was bought for $100 million by Colgate-Palmolive in 2006.
Shavitz was not so lucky. His cofounder, Roxanne Quimby, whom he partnered up with in the early 1980s, bought him out for $130,000 in 1999. Burt's Bees was sold to Clorox for $970 million. ("Except for the fact that they're from Clorox, they're nice people," he told The New Yorker's Tad Friend.) Of Quimby's portion, $173 million, Shavitz was given $4 million.
Shavitz continued his swashbuckling, serving as the iconoclastic face of the company and starring in Burt's Buzz, a documentary about his life that was released last year. Throughout the film, Shavitz rails against the emptiness of consumerism and extols the virtues of hippie living in a turkey coop in Maine.
Shavitz will be remembered best for being country, but his decision to live without electricity and water served as a repudiation of city living. He dwelled in New York City for years, taking photographs of Malcolm X and Allen Ginsburg for Time-Life and others, and riding motorcycles. As he told Flare in 2013:
I've always had enough. I never starved to death, and I never went without a meal. I served in the army and went to Germany and slept in snowbanks, and walked 100 miles in the day carrying an 80-pound pack. What was it that I needed? My beekeeping produced enough cash that I could maintain my vehicles and pay my land taxes. What do I need? Nothing. No wife, no children, no TV set, no washing machine. All the pins sort of fell into place my entire life.