A College Without Classes
Forget credit hours—in a quest to cut costs, universities are simply asking students to prove their mastery of a subject.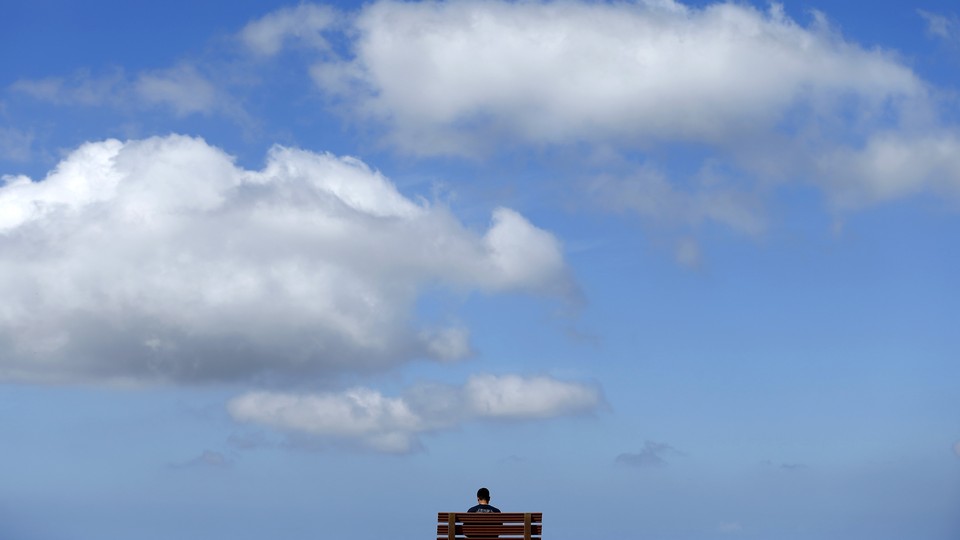 MANCHESTER, Mich.—Had Daniella Kippnick followed in the footsteps of the hundreds of millions of students who have earned university degrees in the past millennium, she might be slumping in a lecture hall somewhere while a professor droned. But Kippnick has no course lectures. She has no courses to attend at all. No classroom, no college quad, no grades. Her university has no deadlines or tenure-track professors.
Instead, Kippnick makes her way through different subject matters on the way to a bachelor's in accounting. When she feels she's mastered a certain subject, she takes a test at home, where a proctor watches her from afar by monitoring her computer and watching her over a video feed. If she proves she's competent—by getting the equivalent of a B—she passes and moves on to the next subject.
Kippnick's classroom is a small study she's set up in her home in rural Michigan, where she can stare out at apple trees and the occasional passing deer. She can finish her degree as quickly or as slowly as she wants. It costs her just $5,000 a year.
For the most part, colleges and universities have changed very little since the University of Bologna gave the first college lectures in 1088. With the exception of Massive Open Online Courses, or MOOCs—free lectures and courses on the Internet—most university learning still requires students to put their butts in seats for a certain number of hours, complete a list of courses, and pass tests demonstrating that they learned from those courses (or were able to successfully cram for over the course of a few days).
But a new model is upending the traditional college experience, and has the potential to change the way universities—both new and old—think about learning.
Called competency-based education, this new model looks at what students should know when they complete a certain degree, and allows them to acquire that knowledge by independently making their way through lessons. It also allows students who come into school with knowledge in a certain area to pass tests to prove it, rather than forcing them to take classes and pay for credits on information they already know.
"They're taking this process that's been the same for hundreds and hundreds of years and fundamentally changing it in ways that make it much more efficient," said Martin Kurzweil, the director of the Educational Transformation Program at Ithaka S+R, a higher-education research and consulting firm.
Competency-based education was pioneered by Western Governors University, a non-profit school founded by governors from 11 states in 1996. Its goal was to create an institution that would better prepare students for the working world, while harnessing the power of technology.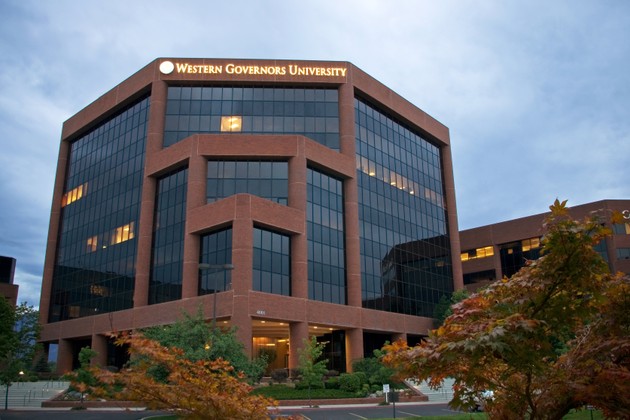 Since then, dozens of universities, have signed on to the Competency-Based Education Network, making a commitment to design and deliver competency-based degree programs. They include not only small technical college and community colleges, but also large universities: the University System of Georgia, University of Maryland, Purdue University, and DePaul. By fall of 2014, three Big Ten institutions, including the University of Michigan, had announced degree programs that use the competency model.
"We're focused on learning, not teaching," Larry Gruppen, who runs the competency-based Master's of Professional Health Education at the University of Michigan, told me. It's an important development in the field of higher education, which has long been in need of some major changes.
In 2011, the Harvard Business school professor Clayton Christensen called for a "disruptive innovation" in higher education, arguing that online education based on competency and mastery has the potential to make education accessible to more students, and better prepare America's workforce.
"The essential manner of delivering education has not taken advantage of technological innovation in the way we've seen in other universities," said Josh Wyner, the executive director of the College Excellence Program at the Aspen Institute, told me.
College is getting more expensive, after all, in part because schools have to pay for faculty and buildings and land and football teams and fancy dorms. An online education model does away with most of those things. Some students may want them. But many don't and can't afford the additional costs. Neither can the nation, which needs more college graduates to fill the 60 percent of jobs that, by 2018, will require a college diploma.
"If you're in the privileged class and you can afford to send your kid off to college for four or five years to experiment with life and learn about things and drink a lot, and go to football games, great, do that," Bob Mendenhall, the president of WGU, told me. "What we're doing is providing an alternative, equally good educational experience, for the rest of the population."
Unlike MOOCs, which mainly expect students to use resources online to complete courses themselves, competency-based programs depend on faculty mentors to walk learners through the learning process. It's almost the opposite of the university lecture. Rather than a professor talking to a roomful of students, a professor talks to students one-on-one while they learn information at their own pace.
"You get to teach them things that matter, when they matter, and not try to cram a bunch of information down their throats," Gruppen, at Michigan, told me.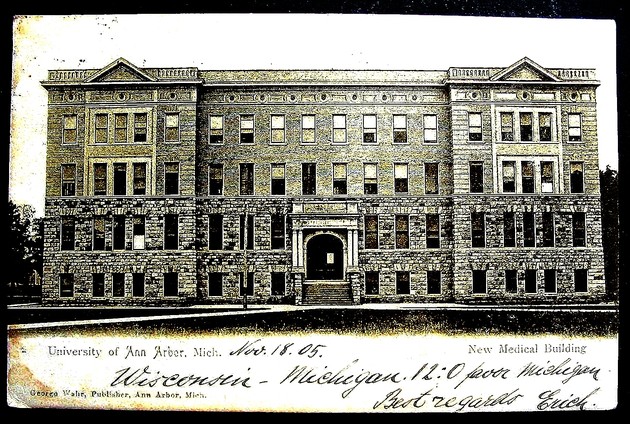 I visited the University of Michigan at Ann Arbor to meet with Gruppen, who launched the competency-based program at Michigan two years ago. We met in an ivy-covered building on the school's medical campus, in a room decorated with a framed painting of Victor Vaughan, a man who had changed the way medical schools work a century ago. But no classes occur there, because no classes occur at all. Instead, Gruppen and his colleagues have come up with a list of competencies that their students, all professionals in fields such as nursing, dentistry, public health, and social work, have to master. Students make their way through those competencies with the guidance of a mentor, and then are tested on those competencies by separate faculty.
"This is individualized, it's not time-based, and it comes with the absolute necessity for assessment," he told me.
One of the advantages of Gruppen's program is that it doesn't force students to waste time taking classes about things they already know. Some have years of experience, and can already create teaching curriculum or write scholarly papers for review. Once they prove that they've mastered those topics, they can move on. Jennifer Stojan hopes to soon be the first student to complete the program later this year. She's a medicine and pediatrics professor at Michigan who says her busy schedule wouldn't have allowed time to go to lectures or classes. Instead, she goes home and makes her way through the curriculum when she can.
"If I would have had to do readings and get tested on them and have assignments due at certain times, I probably would not have been able to get this done in a consistent fashion," she told me, before rushing off to another one of her work duties.
* * *
Thirty or so miles southwest of the ivy-covered building where I met Gruppen, I stopped in on Daniella Kippnick, who had just sent her 9-year-old triplets off on an errand to a neighbor's house in order to do some work on her competency-based bachelor's in accounting from Western Governors University.
Kippnick, who has a GED, first decided to go back to school while she was working 60 hours a week at two different jobs in Ypsilanti, Michigan, and still couldn't make ends meet. So she went back to community college, hoping to get a degree in accounting. Life intervened and she met her husband, became pregnant with triplets, and the new family moved to North Carolina from Michigan for her husband's job. Kippnick wanted to continue her schooling, but with no nearby family to help take care of her children and the nearest community college 40 minutes away, she couldn't find the time. She looked into taking online courses from a for-profit like the University of Phoenix, but was put off by the cost. When she stumbled across WGU, it seemed like a perfect fit.
She applied, and after a phone interview to make sure she could handle the challenges of a self-directed program online, she was accepted (The university accepts about 85 percent of the people who apply, those who are rejected often need to do more prep work or prove they can handle a college course, a WGU spokeswoman told me). Because she'd already taken some classes, she was able to pass some of the competencies right away.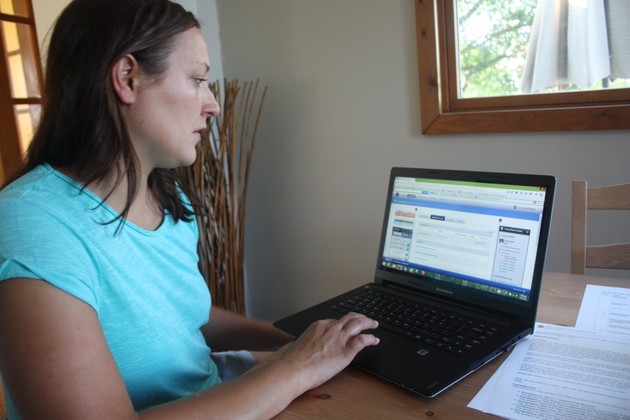 WGU dissects the different parts of giving students an education. There are "evaluators," who grade student work, and who have never met the student before. There are proctors, who work for a proctoring company contracted by WGU, who watch online as students take assessment tests and make sure they're not cheating. Student mentors often don't have Ph.D.s, but are instead people who have worked for a long time in the field and can help guide students along the way.
When students enroll in WGU, they're assigned a student mentor, who keeps in touch with them weekly through their college careers. For their courses, they go online and access material that will help them master a certain subject, or competency. Kippnick's competencies, for example, include gaining an understanding of the current tax system, knowing how to do individual returns, learning how to perform accounting for long-term assets, and how to value liabilities, among a few others. Each course has a different mentor who students can ask questions to or seek out for help, and online forums where students can talk to one another.
The university only offers degrees in business, IT, teacher education, and health care. Students getting bachelor's degrees do have to pass some general education competencies, but there are no fancy electives at the school. There are no campus police, no student social events, not even a big campus building in Salt Lake City, where the school's administration is located.
"That's the secret to controlling our costs—we're focusing on doing just a few things well, not trying to do everything," Bob Mendenhall, WGU's president told me.
By focusing on a just a few subjects, WGU is able to expand to serve more students without accumulating significant costs. It can hone its curriculum online, and more students can sign on without the school having to cram more people into classrooms or dorms. All the school needs to add is individual mentors. WGU's enrollment has climbed to 53,800 in 2014, from 23,500 in 2010.
Still, it can be difficult for students to push themselves through the curriculum without deadlines or lectures. In the past year, for instance, Kippnick's father has had heart surgery, her family has moved back to Michigan, they bought a house and started to renovate it. It's been nearly impossible to find time to study, but that's where her mentor comes in, offering sympathy while still urging her to keep working. WGU students must complete a minimum number of courses each term to stay in good academic standing, but if they have family issues, they can take a term break and resume their studies later.
Skipping the classroom has its advantages. Kippnick says that when she went to community college in Michigan, many of her fellow students weren't focused and would waste class time by goofing off or by not preparing ahead of time. Now, the only person that slows Kippnick down is herself. She says that prepares her for being disciplined in the working world, too.
"In a finance department, people don't really chit-chat. You sit at a computer and you work," she said.
Western Governors has succeeded in preparing students for professions where they have to interact with others, too, including teaching. The National Council on Teacher Quality ranked WGU's secondary-school-teacher education program first in the nation, a result that surprised even the NCTQ.
In its annual review of teacher-prep programs, NCTQ wrote that Western Governors "had nearly perfect scores across the board."
Brooklyn resident Iraida Guadalupe, 32, finished her teaching degree from WGU in five years. She'd taken some community-college courses before, but then got married and started a family. Guadalupe, who has always wanted to be a teacher, says there were some aspects of community college that seemed like a waste of time. Students had to take a gym class. They had to satisfy a biology requirement. She had already learned many of the things she was being taught—in high school. WGU offered her the same student teaching opportunities other schools did, she said.
She easily got a job teaching at a charter school in East New York, near the neighborhood where she grew up. But the school isn't for everyone, she told me.
"You have a lot of work to do on your own," she told me. "You don't have friends that are taking the same classes, you don't know the same people, you can't just have a study group."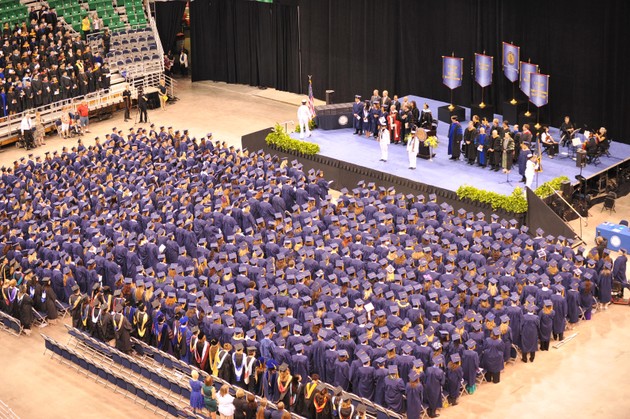 Not every student has such positive results. The overall graduation rate—which tracks full-time, first-degree students to see if they completed a degree within six years (or 150 percent of the "normal time" for completing the program)—is just 17 percent, according to the National Center for Education Statistics. That puts it about on par with the University of Phoenix, one of the nation's largest for-profit universities. The University of Central Florida, by contrast, one of the biggest public schools in the nation, which moved many of its classes online, has a graduation rate of 70 percent for full-time, first-time students. Oakland Community College, a school that Kippnick had attended, has a graduation rate of 8 percent.
But the NCES statistics are for first-time students, which isn't who WGU serves, Mendenhall says. The average age of a WGU student is 37, and 72 percent are classified as underserved, he said. The school graduates that demographic at a rate that is 20 percent higher than the national rate, he said.
Mendenhall also emphasizes that the school's retention rates for first-year students is higher than that of most community colleges and for-profit universities. According to NCES, the retention rate for students who began in 2013 was 73 percent at WGU, compared to 42 percent for the University of Phoenix, and 48 percent for Oakland Community College.
And every year, he says, WGU's student graduation rate is rising. Mendenhall says mentors make the difference. Faculty in most universities are spending just a little time with students, and are instead focusing on research, WGU faculty is spending 40 hours a week with students, he said.
"Students come to education looking for a mentor," he told me. "They often don't find one in their undergraduate classes."
Some commenters question whether the assessment model is truly preparing students for the working world. One student, who graduated from WGU in 2011, wrote online that he feared the school was becoming a "degree mill" that allows students to complete their degrees in just a few months, since there are places online where they can buy WGU papers to turn in, and since the school allows students to progress quickly through competencies.
Mendenhall, of WGU, argues that the school prepares students better than traditional universities. A 2014 Harris survey of employers found that employers reported that 99 percent of WGU graduates meet or exceed expectations, and that 96 percent of employers said WGU graduates were prepared for their jobs, he said.
* * *
The university lecture might not have changed much in hundreds of years, but the role of faculty has been constantly evolving. White, male, religious leaders were the first professors, but now, professors are much more diverse. Rather than analyzing Biblical texts, faculty now spend much of their time on research and publishing in obscure academic journals, if they're lucky enough to get a job, that is.
Institutions like WGU upend the faculty model once again. Course mentors, who help students through classes, are typically Ph.D.s in their field, but almost no other part of WGU's faculty are required to have such a high level of education. Though, evaluators, who are often part-time, and who grade students' work, mostly have Master's degrees or Ph.D.s. The people who design the courses work with the private sector decide what competencies and subject matters are important for students to learn, but often use learning resources from third parties, rather than making courses up from scratch. This model likely makes proponents of research universities a little nervous. Where would the state of American education be, after all, without Watson and Crick discovering the structure of DNA while on Harvard's faculty? And in an era where low-paid, overworked adjunct professors are becoming more common, is it really a service to create more jobs that are not tenured or even, in some cases, full-time?
While many of the experiences of faculty working at WGU are positive, a few complain that the job is little different than working as an adjunct. As the university enrolls more students, course mentors have less time to work with students. Pay isn't competitive, faculty say, on sites such as GlassDoor.com. One person who claimed to be a former faculty member even started a website, Fed Up at WGU, a few years back, complaining that the school was growing too quickly and not treating faculty well.
But the online, competency-based model also has the potential to employ Ph.D. students who might otherwise be without jobs. And it can be a more rewarding. Gruppen, of Michigan, says many of his faculty much prefer mentoring ambitious students to lecturing in a classroom.
Nels Olson is a WGU faculty member. He received his Ph.D. in English from Michigan State University in December of 2014. He was cautious when he applied for a job at WGU—there's still a heavy stigma against online education in academia, he told me, particularly against professors working solely in online education. But WGU seemed like the type of place that valued him for his expertise, rather than as a laborer, he said.
Olson works as a course mentor in the schools' writing center. He says job feels similar to working as a writing mentor in the brick and mortar universities where he taught while receiving his Ph.D. He receives a salary and benefits, and is expected to work 40 hours a week.
He still finds some time to do independent research related to his dissertation, even though he's not required to by WGU. And at WGU, he doesn't have to grade papers. He also doesn't have to go into campus every day, though he sometimes  has to work until 11 p.m. to help students on the West coast.
He's glad that he was able to find a stable job that he enjoys. Many of his friends with Ph.D.s are still holding out for that tenure-track professor job somewhere. Meanwhile, WGU is ramping up hiring. Olson's team at WGU started out with four people, ramped up to eight when it hired Olson this spring, and now employs 13.
* * *
It would be a little scary to think about every university turning into a version of WGU. What would happen to the college days some students spend lounging around quads, staying up late for exams, and then trying to stay awake the next day for lectures? What would we watch in the cold months without college football and basketball? Where else could you overdose on acapella concerts in a single night, if not on a college campus?
But a complete switch to online, competency-based learning is unlikely. Traditional four-year colleges and universities wouldn't support that kind of change.
Gruppen told me that the hardest part of setting up his competency-based program was fitting it into the confines of the traditional university.
"They wanted things by credit hours, they wanted a spring semester and a fall semester and deadlines for enrollment," he told me. He wanted to charge students a fixed price for the course, since they'd be taking as much time as they needed, but the university wanted to charge for semesters and have differences for in-state and out-of-state students and to be able to impose tuition increases.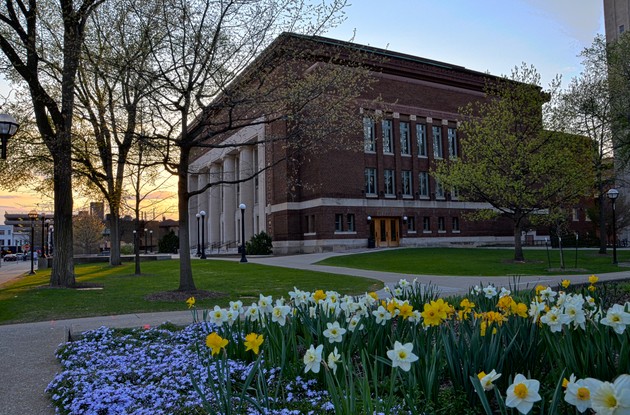 Most schools also have little financial incentive to structure themselves like WGU. If students can pass out of competencies and finish their degrees in just a few years, the college doesn't earn as much money.
"If you're certifying learning that they've done somewhere else, that doesn't help you get money for learning that's done on your campus," Josh Wyner, the executive director of the College Excellence Program at the Aspen Institute, told me.
But schools like WGU also have no interest in completely replacing traditional colleges. WGU's goal, Mendenhall told me, is to serve the students who can't afford traditional colleges, or who don't have schedules that would fit into the traditional college format. Just 66 percent of people who graduate from high school enroll in college the following fall, a recent study showed. And just 56 percent of students who embark on a bachelor's degree program finish within six years, according to a 2011 study.
"The American our college system works fine for 20 or 30 percent of the population," Mendenhall said. "But what are we doing about the other 60 percent?"
It might be difficult for competency-based programs to scale anyway. Since they are so focused on the relationship between a student and a mentor, the more students that enroll, the more mentors are needed, which can get costly.
Nevertheless, it's a good sign that some universities are thinking about new ways to educate students, some of which are derived from the competency-based model. The competency-based takeaway of allowing students to bypass courses they already know, if they show familiarity, is being implemented at places like the University of Central Florida, which is making it easier for students to transfer community college credits to four-year degree-granting programs, saving time and money.
More schools are thinking about what they want their students to get out of a degree. And many schools are moving to incorporate an online-delivery model to serve students who live elsewhere.
"One of the great strengths of American higher education is diversity, and that will continue to be the case," Merisotis told me. "But this model of education is not likely to endure for decades longer. We're on the cusp of an evolution."
This is a relief for people such as Daniella Kippnick. Her husband is from Germany, and whenever she looks at the contrast between the European education system and the American one, she feels frustrated with the lack of progress here. In Europe many universities are free, or cost very little. Kippnick's husband actually got paid to attend school, because he got good grades.
It heartens Kippnick to think that her sons will be able to choose their own path, whether it be a German university, an American university, or an online school like WGU. One of the triplets wants to be a veterinarian, which Kippnick knows could be challenging to do online. But, she says, hopefully, in 10 years when he's ready to go to school, he'll have more options about how and where he learns whatever subject he chooses.