Passing on a Love of Reading to the Young
AARP's Experience Corps harnesses the skills of retired professionals who want a chance to give back.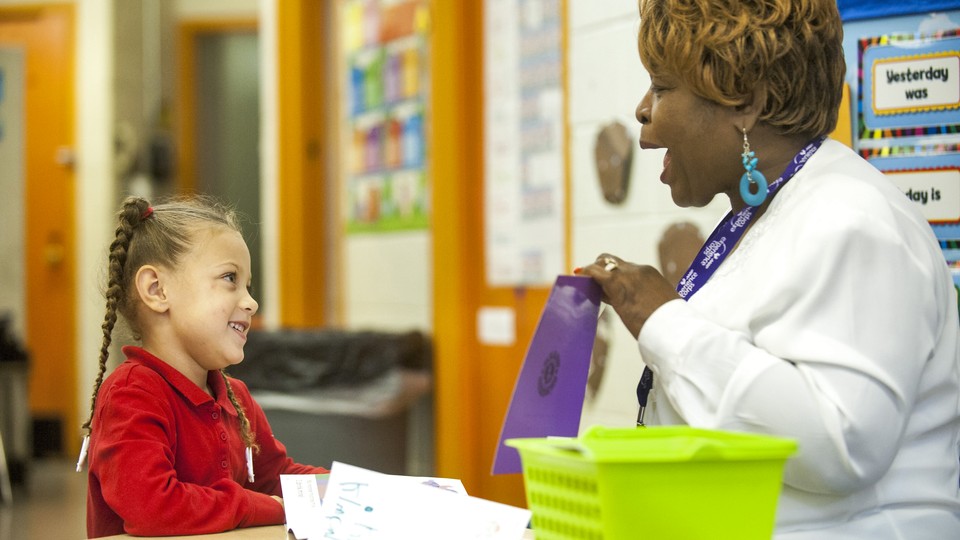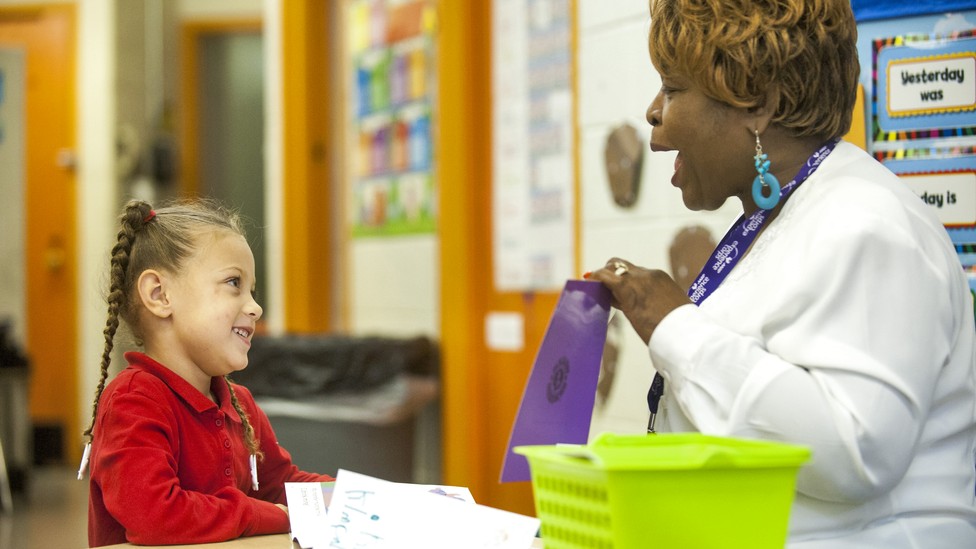 When Patricia Levine retired five years ago from her job as a top-level bureaucrat with the Social Security Administration, she wanted to find a productive way to fill her days. And so, like many older adults, she turned to volunteering.
Now, the 67-year-old spends six hours a week at an elementary school in a poor, preponderantly African-American neighborhood in Chicago, where she works with small groups of first graders to improve their literacy. "I try to establish a love of reading," she says. "Sometimes, I just give them a grandmotherly hug. "¦ That child, for that moment, has some joy and support. It just makes my heart swell."
Levine volunteers twice a week at the inner-city public school as part of an AARP program called Experience Corps. Founded in 1995, Experience Corps recruits volunteers ages 50 and older and gives them 18 to 25 hours of training in child development and literacy, plus extra training every month. They are assigned to a public school for a year, to spend six to 15 hours a week helping children in kindergarten through third grade learn to read.
The goal of the program is twofold. On the giving end, Experience Corps harnesses the skills and energy of retired professionals for a social good. "For this population to simply withdraw from society, go to Sun City, and play golf would leave an enormous void," says Lester Strong, the AARP's vice president of Experience Corps and external affairs. "You have some of the greatest experiences and insights over the age of 65. What a shame to not tap that."
On the receiving end, the program is built on the premise that intervening early and often in children's lives—in particular, making sure they can read—is one of the best ways to keep their education, and their lives, on track. AARP cites data to back this up: If children aren't reading as well as their peers by the end of third grade, then the probability that they will graduate from high school is just one in four, Strong says. "That's why our focus is there."
Experience Corps now boasts 2,200 participants who work with roughly 32,000 children in 20 cities around the country, from Baltimore to Minneapolis to Oakland to Port Arthur, Texas. Funding comes from school districts, foundations, and companies such as MetLife and Target Corp.; the AARP Foundation helps out with recruitment. Levine, for one, found out about the program while leafing through AARP's bimonthly magazine.
Like Levine, 72-year-old Bernard Coachman learned about Experience Corps through an advertisement—online, while surfing the Internet. Having retired five years ago as a shoe salesman, he decided he wanted to give back to society. He liked that Experience Corps offered training and the opportunity to tutor youngsters.
Before he even entered the classroom in inner-city Chicago, he attended intense, all-day seminars on the nitty-gritty of literacy tutoring and on ways to work with young people. Other volunteers attended sessions with child psychologists, experienced educators, a statistician (on the relationship between poverty and literacy), and experts on the development of young brains. For volunteers who'd never taught children before, "our job was to try to bump up their reading by one grade level," Coachman says. "That is quite a responsibility."
Inside the classroom, the volunteers work with students, individually or in small groups, on all aspects of reading, including phonics, pronunciation, vocabulary, and reading comprehension. Some of the students aren't native English speakers; others who endure the pressures of poverty have fallen way behind in reading. Levine recalls a first-grade student who was homeless and others who seemed to have suffered physical or emotional abuse.
In situations such as these, a pivotal part of the volunteer's role is simply to offer encouragement and support. Coachman started to tutor second-graders in the fall of 2013 and was thrilled to watch them progress. After he worked with one girl who he says was something of a drama queen, she registered perfect attendance in the following quarter. A few others of his students went on to make the honor roll.
AARP closely tracks the progress of the students who participate in Experience Corps. In the 2013-14 school year, for instance, just 25 percent of Chicago elementary students read at grade level. But after being tutored by Experience Corps volunteers, 42 percent of the students read at grade-level by the end of that academic year. The American Institutes for Research tracks such data for AARP in every city the Experience Corps serves.
Testaments of success also come from school principals who have welcomed Experience Corps into their classrooms. At the J. Hampton Moore School in Philadelphia, Tim Glynn is enthusiastic. "There are over 40 different spoken languages in our school. A lot of our kids are often new to this country and have reading issues," he says. "To have another set of hands on individualized reading plans makes a huge difference."
The tutors benefit, too. Coachman helps youngsters in the same part of Chicago where he grew up. Watching his second-graders get better at reading, he says, "has meant a tremendous amount to me." Not that he always finds it easy. "They are cute," he adds with a laugh, "but they are challenging."