When Does Adulthood Really Begin?
Americans believe that reaching an economic milestone is a more compelling sign of maturity than achieving an educational or personal goal.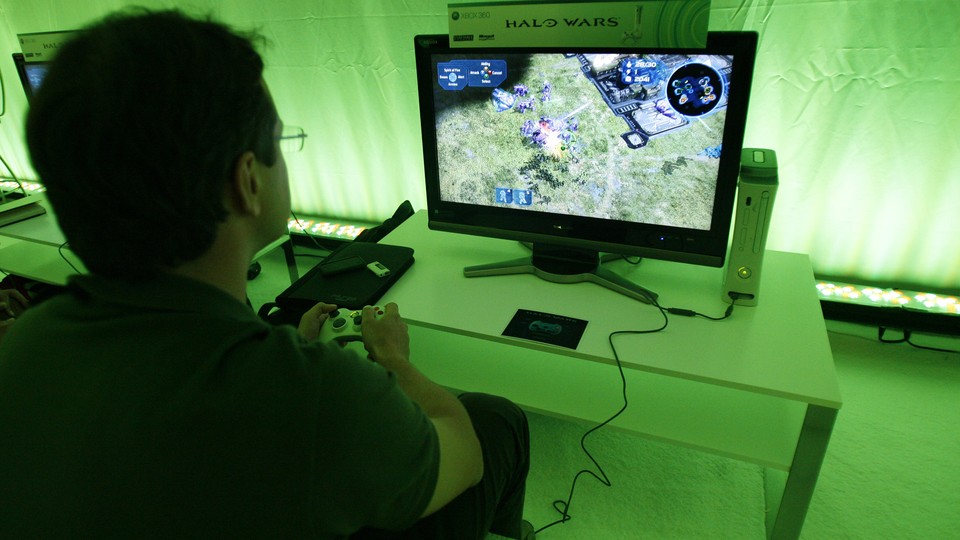 The latest Allstate/National Journal Heartland Monitor Poll asked Americans to define what it means to be starting out in life—and what milestones mark the end of that early stage of experience. Consistently, both younger and older respondents said that adults could put the "starting out" stage of life behind them only after they had crossed major thresholds, not just taken the first steps toward independence.
(Definitions of the younger and older groups described can be found in the first story of this series.)
When asked, for instance, at what point "people can no longer be seen as getting started" in their careers, only about one-fifth of both older and younger respondents picked working in a full-time job; nearly an additional one-quarter of each group said it was sufficient to "work in a skilled job with benefits." But in each group, by far the largest segment (44 percent of the older and 50 percent of the younger) said someone had passed the point of just starting out in their work life only when they held "a job that is part of a long-term career."
Likewise, when asked at what point people are no longer getting started regarding their personal finances, only about one-fifth of both older and younger respondents identified the tipping point as obtaining "financial independence from … parents." Another 25 percent of older and 27 percent of younger respondents said young people graduated from the starting-out stage when they "no longer live paycheck to paycheck." But in each case, the largest group (35 percent of older, 36 percent of younger) said people only passed beyond starting out once they "have disposable income and a long-term savings plan."
The story was the same on family and relationships. Among older respondents, only about one-in-seven said having "a committed and exclusive relationship" or living "with a significant other" was sufficient to move someone beyond the starting-out stage of life. In each case, slightly more than one-in-six younger respondents agreed. Once again, the largest segment of each group set a more demanding standard: 35 percent of older and 31 percent of younger respondents said people moved beyond starting out only once they had been married; another 19 percent of the older group and 27 percent of the younger defined the threshold as having children.
Similarly, on housing, only 27 percent of the older and 28 percent of the younger group said moving out of a parent's home concluded the getting-started stage of life; in each group, a majority instead identified buying or owning a home as the tipping point. On education, more young people picked paying off student loans than completing high school or even college as the sign of advancing to the next stage of life; for older respondents, paying off loans tied with graduating from college. (Only about one-fifth of each group identified completing high school as the threshold.)
Asked to identify which of all of these possible milestones was the single "biggest indication of advancing past the stage of just getting started in life," economic measures dominated. The younger cohort picked having disposable income and a long-term savings plan (17 percent); working in a job that is part of a long-term career (16 percent); no longer living paycheck to paycheck (10 percent); and achieving financial independence from their parents (8 percent). Older generations also ranked those same four markers as the top indications of advancing past the starting-out stage of life.
Among young people, family (getting married or having children) or educational (graduating from high school or college) achievements trailed well behind all of these economic achievements as signs of advancing past the initial stage of life. The only partial exception was paying off student loans, an achievement that blends educational and economic concerns.