America's Mixed Feelings About Immigrant Labor: Disney-Layoffs Edition
What's the proper use of H1-B visas?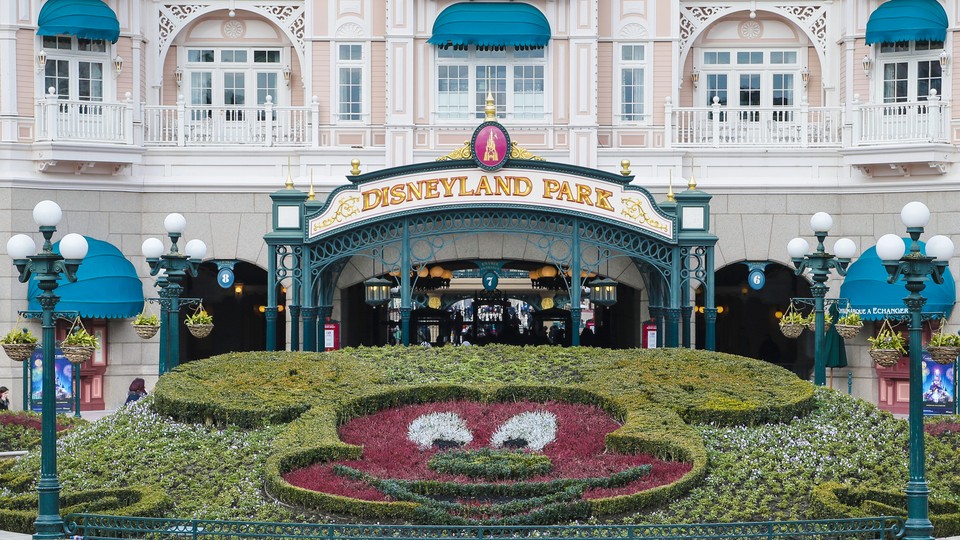 Last October, 250 IT employees at Walt Disney Parks and Resorts in Florida were told that they would be laid off as part of an reorganization. Many were surprised. And then there was another unpleasant surprise: They would be replaced by IT workers from India, whom they would train to do their jobs in order to receive severance. In May, another 35 tech employees at Disney in California were given the same deal: Say goodbye to your job and don't forget to train your replacement on your way out. In a turnaround, Disney recently announced that this latest round of layoffs has been canceled.
The story has kicked off a new debate about the use (and possible abuses) of the H-1B visa program, a debate familiar to those who work in tech. The H-1B visa is a temporary, non-immigration visa for foreigners in "special occupations." The careers that qualify are ones that usually require a college degree and specialized skills in science, engineering, and technology (and oddly, modeling is also included). The visa lasts for up to three years, and can be renewed.
There are two narratives about America that are wrapped up in the H-1B visa debate: One is that immigrants are taking away American jobs (the evidence for this is mixed), the other that retaining talented immigrants is important for the U.S. economy—particularly the start-up and tech industries.
Currently, there's a Congress mandated cap for H1-B visas set at 65,000 a year (and 20,000 for students). Google's Eric Schmidt has been a vocal advocate of increasing the number of H-1B visas, citing his belief that attracting talented people to the U.S., and retaining them, would result in the best sort of American ingenuity, and indeed immigrants started some of Silicon Valley's giants. (Google, for its part, has its own "immigration fixer.")
Big companies in the U.S. have always had their own ideas about how immigration laws should work for their bottom lines; it was just a couple decades ago Disney successfully lobbied for work visas for its international performers. The Q visa, commonly known as the Disney visa, was enacted in 1990 and allowed Disney to hire performers for its Epcot pavilions, where visitors were supposed to feel like they were traveling abroad while at Disneyland. Q visa workers were required to "authentically" represent the pavilion's particular culture, speak English, and also be fluent in the language of the country represented. Scholar Kit Johnson wrote that not only did Disney get the workers they wanted, it saved on taxes and payroll—temporary workers generally don't require promotions or Social Security and Medicare taxes. Johnson estimated that Disney saves nearly $18 million a year from using Q visa workers.
Part of the debate over the H-1B visa program revisits the same questions the Q visa once raised: Do workers under this program fill a skills gap? Or are they simply saving companies money? One report from the Economic Policy Institute shows that the companies are abusing the H1-B visa program to help U.S. companies cut labor costs. Brookings, however, found that H1-B workers make more than their American counterparts.
One company importing tech workers has already been fined by the Justice Department for "systemic visa fraud": Infosys paid $34 million in a 2013 settlement. Using H1-B visas to improve the bottom line, though understandable from a corporate perspective, isn't what the program is for, and the Labor Department recently announced it's investigating firms they believe to be exploiting the H-1B visa in this way. The program's purpose is to find and retain talent that's lacking in the U.S. economy, not a cheap alternative to American workers.