The Importance of April's Jobs Report
After stagnant growth and a weak jobs report in March, the U.S. economy rebounded by adding 223,000 jobs in April.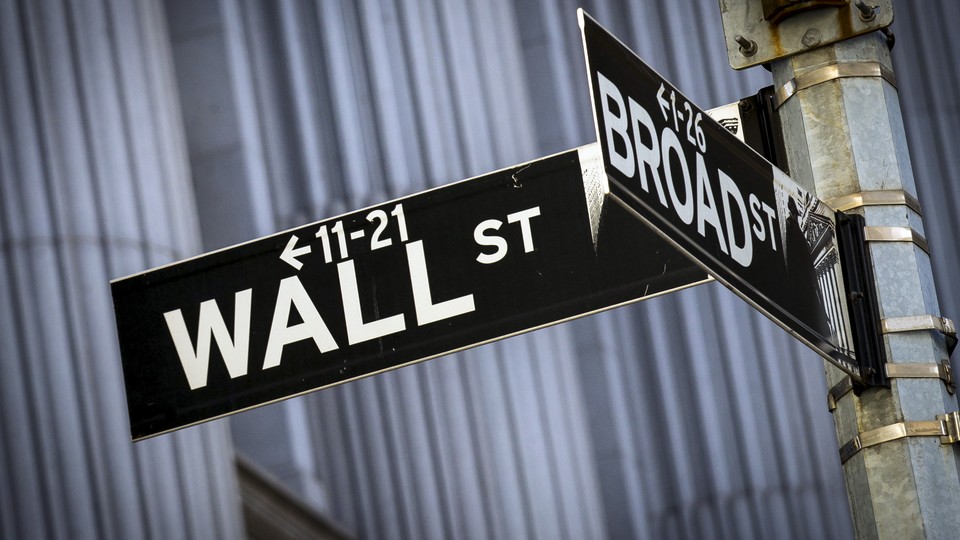 Updated 5/8/2015
To the likely relief of many, Friday's jobs report showed that the U.S. economy added 223,000 jobs in April, more or less aligning with forecasts. Unemployment also dropped one-tenth of a point to 5.4 percent.
"The decline reflected positive developments: The labor force grew as more Americans entered the job search and the number of Americans finding work increased," The Wall Street Journal reported. "The jobless rate is moving closer to the Federal Reserve's expectation of 'full' employment, which it pegs between 5 percent and 5.2 percent."
Following a first quarter in which the American economy only grew 0.2 percent and a weak March jobs report, there were fears that the American economic turnaround had stalled after a difficult winter. Friday's announcement apparently soothed those worries; According to CNN, the Dow jumped 175 points following the news and the Nasdaq gained 1 percent.
In other promising news, the unemployment rate for black Americans dropped to single digits for the first time since June 2008. At 9.6 percent, the black unemployment rate still remains more than double that of white Americans.
Not everyone was wholly sanguine about Friday's report. "While it's welcome news that more Americans found jobs, too many middle-class families are struggling to get ahead," House Speaker John Boehner tweeted on Friday. The average hourly wage reflected that, creeping up only a modest 3 cents to $24.87 in April. Also, while the labor force participation rate grew a tenth of a point to 62.8 percent, that number is still hovering near a 37-year low.
March's initially lackluster numbers—126,000 jobs added—were also revised down to 85,000 in Friday's report, showing that growth had actually been weaker than first thought.
---
On Thursday, the Labor Department announced that American jobless claims held firm at 265,000, making the four-week average the lowest since May 2000. (For some perspective, that was around the time that federal agents reunited Elián González with his father.) "Claims have been below 300,000 for nine weeks," Reuters noted. "That threshold is usually associated with a strengthening labor market."
What the Low Jobless Claims Mean
Thursday's news would seem to be a cause for celebration, but on the heels of a weak jobs report in March and stagnant first-quarter growth in the American economy, there's serious cause for skepticism. The joy surrounding the promisingly low number of Americans filing jobless claims should be tempered by the fact that the American labor force is historically small right now. That's not just because of retiring Baby Boomers, but also the lack of prime-age workers in the 25-to-54-year-old set. Economists and pollsters have noted that many of 30 million prime-age workers, in the absence of available high-paying jobs, have stopped looking for work altogether.
What the Jobs Report Will Reveal
The more important release, it seems, will be Friday's jobs report, about which economists generally seem optimistic. "The median forecast is for 228,000 job gains and a slight decline in the unemployment rate to 5.4 percent from 5.5 percent," Doug Carroll reports.
After a paltry showing in March—with 126,000 jobs added, the most sluggish growth since December 2013—Friday's numbers might either confirm fears that the economic recovery is stumbling or anchor predictions that, after a rough winter, the economy is ready to hum again.
What About Wages?
Another outstanding mystery that might be solved on Friday revolves around wages, which, despite the steady drop in unemployment have remained stuck since the recession. With wage growth barely keeping pace with inflation and lagging with the rest of the economic turnaround, a surge in earnings would likely help make the recovery feel real.
Ahead of Friday, the news here looks to be good. "Average hourly earnings, which typically rise faster as the labor market tightens, are projected to increase 2.3 percent in April from the year before, which would be the biggest gain since August 2013," notes Bloomberg Business. But, as always, we'll see.