A New Cable-Industry Giant?
If Charter Communications' purchase of Time Warner Cable goes through, the combined firm would be the second largest cable company in the U.S.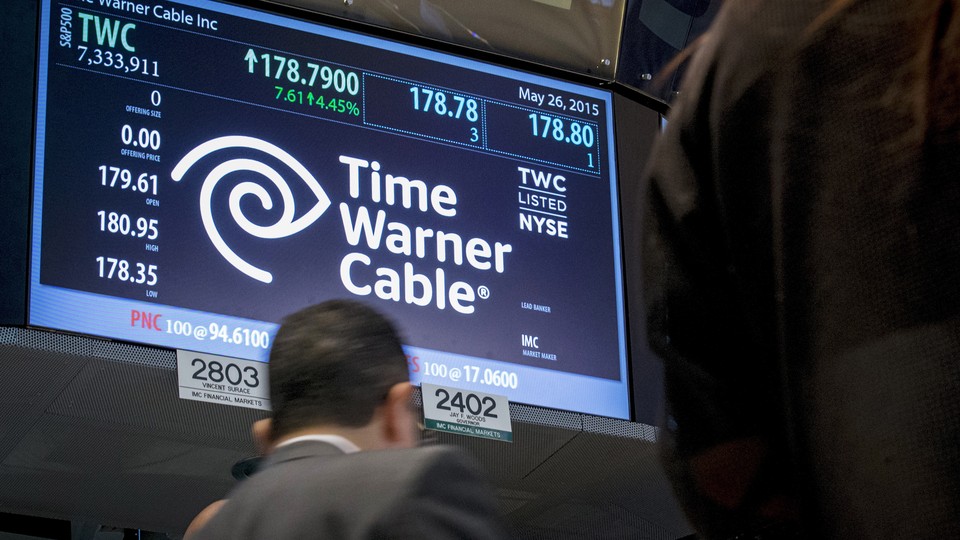 Charter Communications announced today that it plans to buy Time Warner Cable in a $56.7 billion deal. If the deal goes through, it would make the combined company, to be named New Charter, the second largest cable company in the U.S.—in position to compete with Comcast.
Charter is currently the fourth largest cable operator in the country. Charter—one of whose primary stakeholders, John Malone, earned himself the nickname Darth Vader for his aggressive style—has long had ambitions to become a key player in the cable industry. The company emerged from bankruptcy in 2009, and last year it made three unsuccessful attempts to buy Time Warner Cable. A hostile takeover attempt was thwarted by a bid by Comcast, a deal that would eventually be abandoned due to antitrust pressure from both the Federal Communications Commission and the Department of Justice.
Charter's executives argue that this merger would not raise the same concerns as the Comcast one, as it would, in their view, not create a behemoth cable company. Including Time Warner Cable's debt that Charter will take on, the deal is valued at $79 billion. The deal also includes the acquisition of Bright House Networks, with which both Time Warner and Comcast had already been in acquisition talks.
In 2009, Time Warner spun off Time Warner Cable in a move to separate its content arm from telecom cable operations. That same year, Time Warner announced that it would also spin off AOL—the two had merged in 2000 in what is still remembered as one of the most disastrous corporate mergers.* In recent years, Time Warner Cable has been steadily losing video subscribers due to competition from online video services such as Netflix, Hulu, and Amazon.
This consolidation is being called part of the game of scale in the cable industry, in which providers are merging in order to expand their customer bases, gaining bargaining power with networks. Smaller cable companies are in a tough position, as carriage fees with content providers have skyrocketed.
---
* This article originally stated that the Time Warner AOL merger took place 2009. We regret the error.