America's Aging Population Is Bad News for Women's Careers
Unless the U.S. can put policies in place to support family caretakers.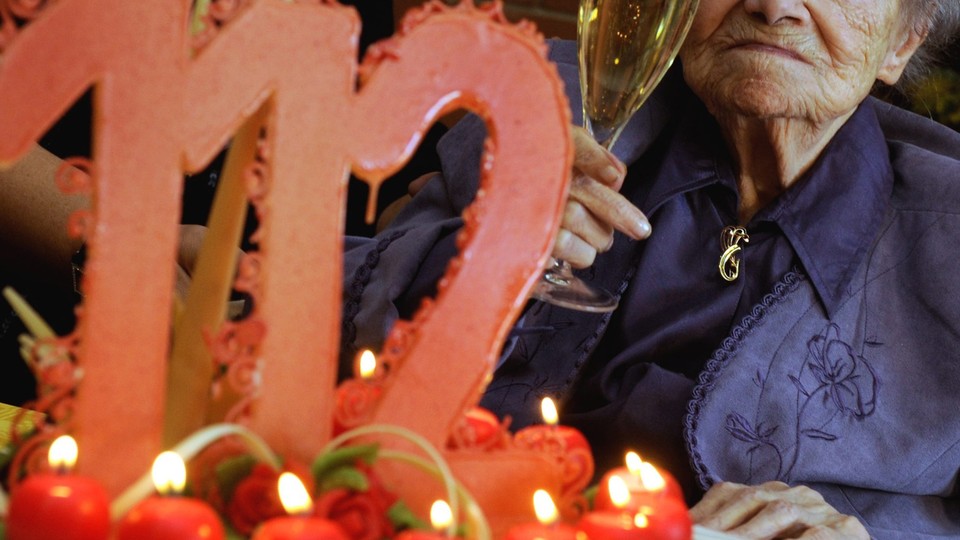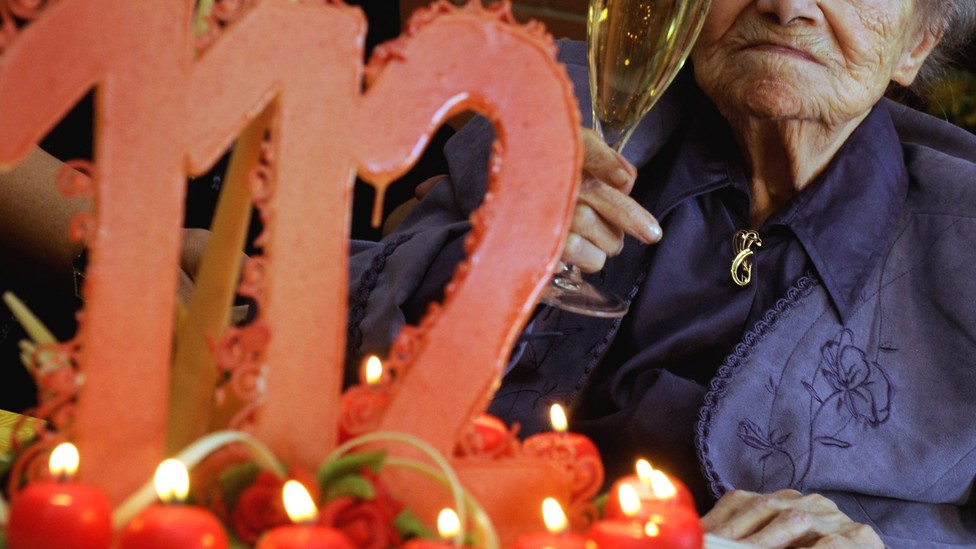 Giving moms and dads time off to bond with a new baby or take care of a sick child are the types of leave policies that get lots of attention and—relatively speaking—support. While childcare is obviously important, there's a growing need for policies that help family caregivers in a broad spectrum of circumstances. And as the population ages, flexible benefits that allow workers to take time away to care for their aging parents and relatives will become more and more important.
While the need to lend a hand to a relative is nothing new, the sheer size of  the aging population presents a unique problem. By 2030, about 20 percent of the population will be senior citizens. And age-related infirmities can often come up suddenly—for instance a fall or a stroke—leaving families scrambling both financially and logistically.
Women make up the bulk of caretakers and even if they're acting in an unofficial capacity, the requirements of caring for someone else can force many women to reduce their participation in the labor force. According to a recent report from the Institute for Women's Policy Research, women are nine times more likely to report working part-time due to family caregiving needs. They are also three times as likely as their male counterparts to leave the workforce entirely as a result of the demands of caring for a relative.
That's significant when you consider the number of Americans who need help and the number who step in to provide aid to ailing relatives. In 2011, about 9 million elderly adults received informal care provided by about 18 million family members and friends, researchers found. These communities of caregivers largely held other jobs, and still provided an average of 15 hours of care each week for elderly adults. The amount of time spent providing care was twice as much for families who lived in poverty as it was for high-income households. Yet low-income and part-time workers are much less likely to have access to things like paid sick days or leave policies that allow them to take time off, the report found.
Part of the challenge is that laws that provide leave opportunities and protect family caregivers in the workplace are still being molded and amended to fit the changing nature of the population and the workforce. One of the main protections for working caregivers, the Family and Medical Leave Act, provides an opportunity for employees to take up to 12 weeks of unpaid leave to care for sick family members—but in many states small employers who have fewer than 50 workers don't have to extend such coverage. And even for workers who do have access to FMLA, the definition of family can be limiting—excluding in-laws and siblings from the ranks of those an employee can take time off to care for. And if workers wind up out of a job as a result of their care taking responsibilities, unemployment benefits can be hard to come by since only half of states recognize family-care needs as a legitimate reason for being out of work when filing for unemployment insurance.
The solutions are varied. But creating a more expansive definition of family and extending the ability to take time off in order to care for loved ones to workers at even the smallest firms, might go a long way to in allowing more women to remain attached to the labor force, according to the report. Increasing worker leave policies may also encourage more men to play a role in caregiving, easing the burden on female workers. Already, some states are expanding the caregiver protections: Six states have expanded FMLA coverage to workers at businesses with 15 or more employers. And four states have increased the duration of FMLA protection. The definition of family has also been expanded to cover grandparents and parents-in-law in places like California, Rhode Island, and Washington.
Still there's a long way to go, many states have yet to make FMLA coverage more inclusive. And as elderly populations live longer, the duration and intensity of care that they need will likely increase. For families who can't afford to hire help, that burden will likely fall on adult relatives who may face financial and occupational setbacks in order to adequately help their loved ones.