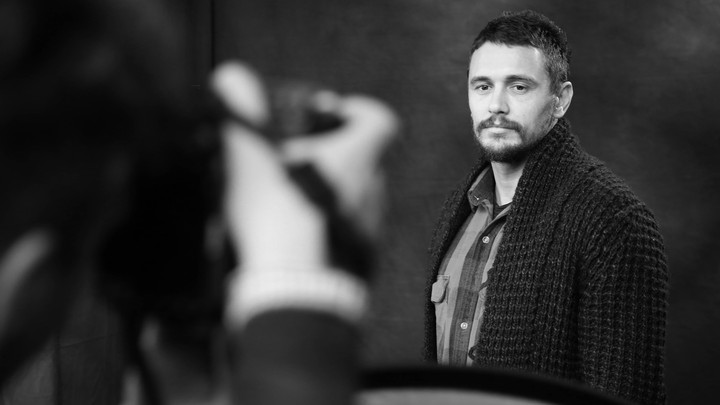 On Thursday, James Franco, the writer, actor, and director, published one of the more inspired personal narratives in recent memory. The piece—"McDonald's was there for me when no one else was"—is a moving (and polarizing) remembrance of his tenure as a McDonald's employee and something of a love letter to the company.
First, though, he starts with some bad news. "McDonald's sales have slumped" he writes. "Maybe the public wants healthier food. Maybe there's too much competition. Maybe people aren't into the chipotle barbecue snack wrap."
This is all true. As the company's woes and recent turnaround efforts continue to make headlines, obituaries for the Golden Arches have been written, often with the inedible kind of relish. But Franco doesn't feel that way. He writes, "I want the strategy to work."
To that, all I can say is: Cheer up, James. McDonald's will be fine.
First things first, consider how massive McDonald's empire truly is—even within the United States alone. As Quartz's Deena Shanker shows, the company makes nearly three times as much as its nearest competitor in terms of sales and more than four times as much as the next burger joint.
"McDonald's isn't even the fast-food restaurant suffering the biggest sales decline," Shanker adds. "Subway wins on that front, with a 3.3 percent sales drop from 2013 to 2014, compared with Mickey D's 1.1 percent slip."
Sure, McDonald's may have lost its footing with the Chipotle-going set. And as more activists and politicians line up to call out fast-food companies on their low wages, some consumers may not flock back until the company provides better opportunities for its workers. But McDonald's is still beloved, even among people who don't host the Academy Awards and write short story collections.
And, for those who no longer see the luster in the Golden Arches, McDonald's already seems to be doing a lot to reconnect. In the past few months alone, the company has started testing all-day breakfast and iPad-enabled customizable burgers. In March, the company announced it would no longer sell chicken raised with human antibiotics. Later that month, to some objections, it raised the pay for the 90,000 workers in its company-run stores.
The list goes on. To some chagrin, the company recently brought the Hamburglar back. Last month, it pledged to eliminate deforestation from its supply chain. For the love of Ray Kroc, the company is currently trying out kale in some of its Southern California stores.
Much like Franco, McDonald's will always have its detractors. Much like Franco, whose appearance in Kim Jong-un assassination flick "The Interview" may have provoked a cyber war, McDonald's will probably always be banned in North Korea. Much like Franco, McDonald's has been maligned for trying to do too many things at once and has pared down its offerings. But, despite the narrative, McDonald's isn't going anywhere.
We want to hear what you think about this article. Submit a letter to the editor or write to letters@theatlantic.com.
Adam Chandler
is a former staff writer at
The Atlantic
. He is the author of
Drive-Thru Dreams: A Journey Through the Heart of America's Fast-Food Kingdom
.