For-Profit Colleges: Here to Stay
And that may not be such a bad thing after all.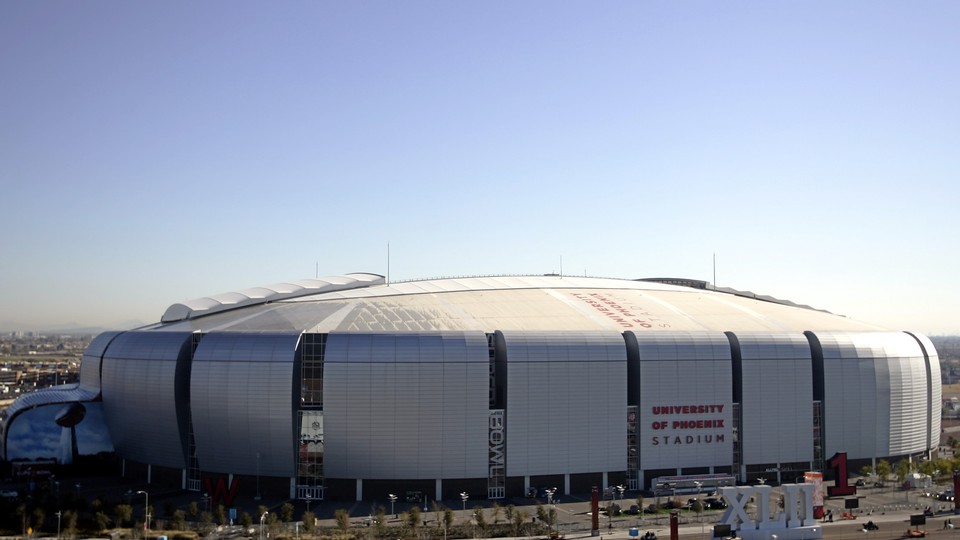 Last week, critics of for-profit colleges rejoiced at the news that University of Phoenix's enrollment numbers have dropped by nearly 50 percent in the last five years. Revenues are down 14 percent, and last year the institution shut down 115 of its physical locations and laid off 800 employees. The university's owners announced it will relocate staff from its San Francisco office in a consolidation effort.
The University of Phoenix is the largest for-profit university in the U.S. For-profit educations are mistrusted and harshly criticized for charging prices higher than those of public institutions, yet providing lackluster outcomes for their students. Worse are the reports about their questionable marketing and recruiting practices including reports of recruiters and admission officers misleading students. A lawsuit against Premier Education Group by a former employee alleged that its for-profit schools falsified records to keep federal money coming in.
Is the end near for the University of Phoenix and its for-profit brethren? Likely not. Even though for-profit colleges across the country have seen a slight drop in students in the past few years, enrollment at these schools is still quite high relative to what it was decades ago. Consider that, according to the National Center for Education Statistics, undergraduate enrollment at private for-profit colleges increased by 634 percent between 1990 and 2012. In contrast, according to the National Student Clearinghouse Research Center, enrollment at for-profit four-year programs dropped by 9.7 percent from 2012 to 2013, and by just 0.4 percent from 2013 to 2014.
And yet, the road ahead for the for-profit higher-education industry doesn't look quite as bright as it once did: Obama has announced his intent to change the "90-10 Rule," which says that for-profit colleges can only derive up to 90 percent of their revenue from federal student aid (that currently does not count veterans' benefits). In addition, the President wants to make community college free—a move that is anticipated to take students away from for-profit colleges as they draw from a similar pool of applicants. And though massive open online courses (MOOCs) from traditional public and private universities are not yet an established pathway to career security, the possibility is out there.
"There's a significant increase in competition in the marketplace, you're seeing more non-profits and state schools expand their mission beyond where they've traditionally been," says Mark Brenner, chief of staff for Apollo Education Group, the company that owns University of Phoenix and several other for-profit education institutions. "They've gone beyond state lines and a little further out there in terms of online education." Brenner also attributes the University of Phoenix's enrollment decline in the last five years to a free orientation program and in-class trials. He suspects these programs have made some students decide not to enroll—which he sees as a good thing, as some prospective students might not want higher education online or be ready for a bigger commitment, to a degree program.
But perhaps the biggest threat to for-profit higher education isn't external but internal: For-profit higher education hasn't proved itself to work for its students. There are two particularly damning numbers: The poor graduation rate and a high loan-default rate. The University of Phoenix uses a modified graduation rate, a percentage of students who complete a degree at 150 percent of normal degree completion time of two years. Even so, only 34 percent graduate within three years and 36 percent within four. "They're not where we would like them to be, but we focus everyday on enhancing the student experience to improve retention," says Brenner. And, in their most recent earnings report, the University of Phoenix cited a three-year cohort default rate of 13.6 percent, down from 19 percent in 2011.
This second little statistic is indicative of what might be a much bigger problem: People who graduate from these schools don't seem to be getting jobs sufficient for paying off the costs of attending them. A few academic papers have attempted to measure just how much a for-profit education in worth in the job market. One, by Stephanie Riegg Cellini and Latika Chaudhary of George Washington University and Scripps College, found that students who enrolled in an associate's degree program had a 4 percent return per year of education conditional on employment. Harvard economist David Deming and his colleagues found that for-profit students had earnings 8 to 9 percent lower than had they gone to another institution.
But these numbers only hint at the overall picture. As Deming and his colleagues explain, solid data on these students once they graduate is hard to come by, making it hard for researchers to really put a number on the economic returns of these degrees. The schools themselves haven't provided internal numbers, and there are additional challenges to measuring the value of online education. "The big challenge when students attend school online is it's very hard to track them in survey data, because you don't know where they are," says Deming.
Because of those challenges, Deming and his team decided to try an experiment: They sent fictitious resumes to measure employer perception of the value of for-profit colleges. They found that for business graduates, an online for-profit degree was 22 percent less likely to get a callback than a degree in a similar field from a non-selective public college. For jobs in the health industry, that number was 57 percent.
"If you talk to someone at a for-profit college, one thing they would say is that, well, the students we bring in are likely to have lower potential earnings whether they go to our school or not and so it's not really fair to compare their earnings to people who went to public schools, and I think that's a legitimate complaint with that kind of comparison," says Deming.
While that may explain some of the gap, it also is revealing: When for-profit universities fail their students, they are failing those who can least afford it. Their students are also those who lack higher-education options that work for more traditional students. Deming, Claudia Goldin, and Lawrence Katz found that students at for-profit colleges were disproportionately older, female, and African American. Additionally, a report by the Department of Treasury and Department of Education stated that 80 percent of students at for-profit colleges are the first in their family to attend college, with 51 percent of students coming from low-income families. The student body at for-profit colleges tends to be made up of what are called non-traditional students: They're older, and sometimes it's not their first time enrolling in higher education.
As federal money becomes more regulated, for-profit schools will face increasing pressure about producing better outcomes, no matter who they are serving. Deming says that the history of for-profit colleges is cyclical, and as the industry matures, he expects that for-profit colleges will specialize and find ways to survive. Stamping out for-profit colleges completely is likely not the answer, as it will reduce educational opportunities for those who have few other options. Moving forward, the policy question will become how to rebalance the incentives of these institutions so that they produce both profit for themselves and good outcomes for their students.
"At its root, the for-profit sector is addressing a really important issue which is access to college," says Deming. "A big part of this for me ...[is] in an environment where public support for higher education is declining and state appropriation has been dropping for years, who's going to replace them?"
He added, "If they just go away and people aren't getting degrees at all, that's not very good either."