Can Business School Save a Company?
A family printing business in eastern Kentucky was struggling after coal's decline. Then the CFO got sent to Babson.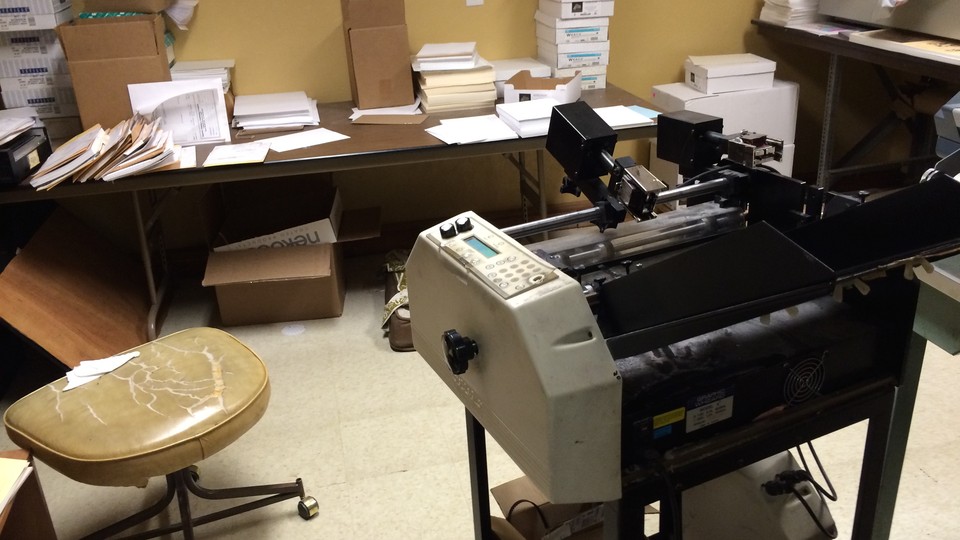 Cromona, Ky.—There's nothing easy about being a tiny print shop and newspaper publisher located in the mountains in rural eastern Kentucky, near the Virginia border.
The delivery truck only comes once a month to drop off new supplies, it can be hard to find qualified employees, and you have to face all kinds of biases from outsiders who have pre-conceived notions about Appalachia.
In recent years, as the coal mines closed and people and businesses have moved away, things have gotten even harder.
"Everything here, throughout the years, has been coal based," Mike Whitaker, the president of the company, Superior Printing and Publishing, told me when I visited his shop, located in a yellow building with vinyl siding and no signs out front. "But the coal industry recently went kaput, and there have been thousands of families that had to leave."
Whitaker's parents, Bobbie and Charles, founded this business in a four-room coal camp house in 1956. Charles ran a service station, and people kept coming in with printing needs, so he bought a small printing press and started selling business cards. The family's kitchen became the dark room, with its windows painted black, the living room had a couch and a printing press, Mike's bedroom had a bunk bed and a lithograph machine.
For half a century, this was a successful business, providing checklists and posters to coal companies, calendars and businesses cards to local stores and fire departments, and a small weekly newspaper to the community. But when coal mines started closing, the Whitakers started to struggle.
"In the past five to six years, we've probably revamped and redesigned our business probably four times," Mike told me.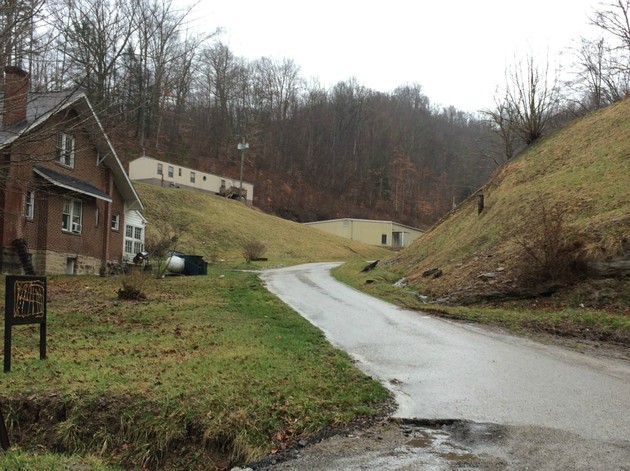 It might have been easiest for the Whitakers to close up shop and move on. Coal and related companies made up about one-third of the Whitakers' business, with orders for things such as safety pre-check lists and posters listing regulations. Many of their family members had already left, moving to Michigan or Arkansas or Lexington for jobs.
But the Whitakers didn't want to leave their hometown, where winding roads can lead to lovely mountain views. And they knew the town depended on them—not just to provide jobs but also to print things, such as the multi-volume autobiography one local sat down to write after his wife died.
Instead, the Whitakers decided to double down on their business. They already owned one small-town Kentucky newspaper; they acquired another. They borrowed some money and bought new printing equipment. They expanded their customer base, printing materials for people as far away as New Orleans and Cincinnati.
"The trend here has been businesses moving out of town or shrinking, but we've just been growing," said the company's CFO, Paul Whitaker, who is 34 and is Mike's son. "We're doing double what we were five years ago, and we're hoping to hit triple."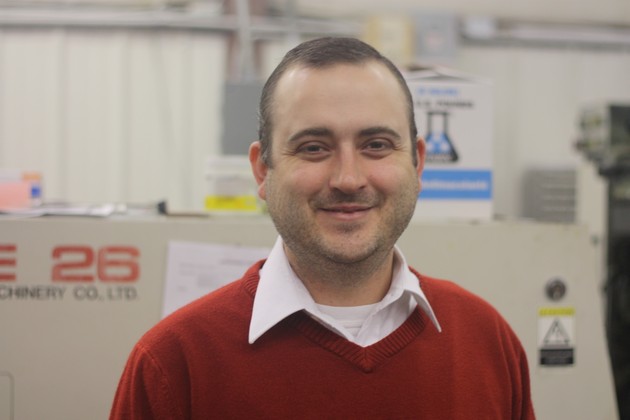 This wasn't just dumb luck. After trying to revamp their business a handful of times, the Whitakers heard about a program that would give them access to a whole different pool of resources. Called 10,000 Small Businesses, it's a program sponsored by Goldman Sachs that puts small-business owners through a course that helps them figure out how to expand their companies. Though the program has hubs in cities around the country where business owners attend 100 hours of courses, Superior Printing qualified for a cohort of the program in which Paul would fly to Boston and attend classes with other entrepreneurs at the business school at Babson College, studying their businesses and also his own.
So far, around 4,600 business-owners have gone through the program in the United States and in the U.K. According to a report from Babson, within six months of graduation, 64 percent of them had increased revenue, and 45 percent had added new jobs.
"Usually what we're doing is saying, 'You have to look at the world differently, you have to look for a different opportunities,'" Patricia Greene, a professor at Babson and the academic director of the 10,000 Small Businesses program, told me. "For whatever reason, they might have been a little stuck, challenged by finding and keeping customers and great employees and access to capital."
Much of the success of the companies that go through 10,000 Small Businesses comes from the contacts they make while in the program, Greene said. About 80 percent of the attendees report working with others from the program after they graduate.
The self-made man may be one of the most storied myths of American business, but in reality, it can be nearly impossible to succeed without access to some kind of outside resource, whether it be a loan or advice from an experienced entrepreneur who can look over your business plan. But in an era of tightened bank-lending standards and cautious investors, that access is often limited to bigger businesses and entrepreneurs with an Ivy-league pedigree and the connections that come with it.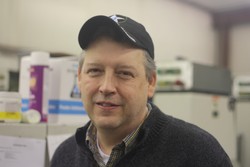 The Whitakers' experience illustrates that access to such resources can dramatically change a company's fate. Small businesses may be able to go it alone, but they can create even more jobs with a little bit of access to a network that otherwise might have been out of reach.
Small businesses have long been a cornerstone of the U.S. economy—99 percent of companies in the nation have fewer than 20 employees, and 55 percent of the nation's jobs are from small businesses, according to Census data. But starting and sustaining a small business can be tricky: One study indicated that only 40 percent of new businesses with 500 or fewer employees lasted six years.
There are 42,000 businesses employing 10 people or less in eastern Kentucky, according to Jerry Rickett, the president of Kentucky Highlands Investment Corporation, which helps these businesses find funding.
"Access to markets is the one thing that could help these companies grow more than anything," he said.
Small businesses are especially important in the 22 eastern Kentucky counties where Rickett works, because multinational energy companies had dominated the economy for years but then pulled out. Now, the region needs entrepreneurs to create jobs where they don't exist
--
Letcher County, where the Whitakers live, had an
unemployment rate
of 10.2 percent in February, and Russell County, also in eastern Kentucky, had an unemployment rate of 11.5 percent.
"If we can help 10 percent of these businesses hire one person in the next few years, that will be 4,000 jobs," he said.
It might be illustrative that Rickett's organization makes loans to local small businesses and also provides management assistance, services the Whitakers were able to use. But it took more than a little financing and some business classes to turn things around. Part of what made the Babson intervention so successful may have been as simple as helping the Whitakers feel like their business didn't have to die.
"They are working on their businesses and their confidence levels go up," said Patricia Greene, of Babson, about the program. "They learn from each other to look at the world of what is possible."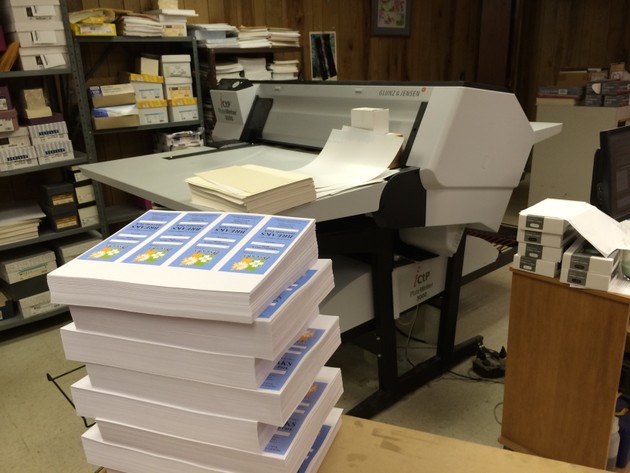 Paul Whitaker was nervous about heading to Babson at first. He'd served in the military and done two tours of duty in Iraq, but he wondered if he'd be able to manage the coursework.
"It was a little scary, thinking, here I am from a rural area, I wonder if I'm going to be able to keep up, how in the world am I going to do this," he said.
But it soon became evident that he wasn't behind the curve. He'd been to business school at Morehead State University in Kentucky, so was familiar with many of the concepts the group was learning both in online classes and in the two weeks he and the other business owners spent at Babson. In his cohort were people who had all kinds of businesses—one woman made pickles, another owned rental cabins, another sold coffee.
When it came time for him to come up with a new business plan for the company, Whitaker took the feedback from Babson professors and the other small-business owners and decided he could expand Superior Printing and Publishing. Professors helped him outline the steps he'd need to take to put that plan into action, and helped him figure out what was viable and what was not.
"When business ideas are going in front of the group, you get really good feedback," he said. "It makes you ask yourself a lot of questions."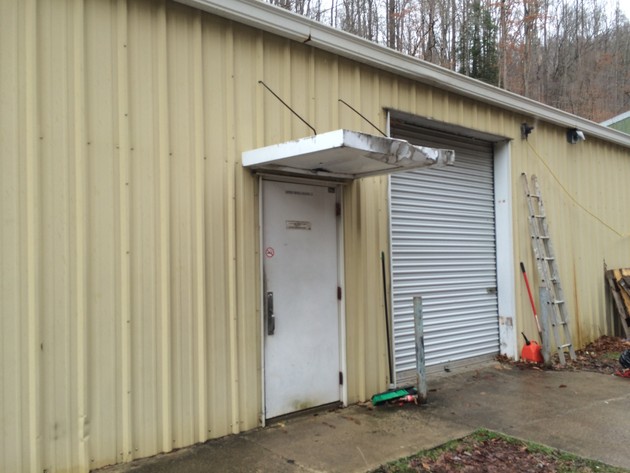 Paul started implementing changes as soon as he got back to Cromona. He decided that employees, who were located in two offices in two different rural towns, should come in to a weekly meeting to keep everyone up-to-date on the company. He kept in touch with his peers from Babson and some of them became clients, allowing him to expand to print for businesses in other states and cities. He got financing to upgrade some equipment and then decided to buy a newspaper in a neighboring county, since small-town local newspapers, as far as he could tell, weren't imploding like the rest of the media industry.
Now, business is triple what it was three years ago, and the company has 18 employees, up from the 13 they had when Whitaker went to Babson.
"We've expanded once in the last year already and the business model to do that came from Babson," Paul said.
Without the program, Paul said, "we would probably still be just dredging along, doing the same things we were doing. Now, we're constantly looking for ways to better the business, and that's what any business should be doing."
Some of the changes were tough for employees, who had worked at the same pace for decades. Last month, for instance, the Whitakers started encouraging employees to multitask and work on a few projects at once. In the first week, they doubled normal sales.
The Whitakers still face challenges. It can be hard to hire when the nearest "big" town (population: 7,000) is a windy 45 minute drive away. And talented employees often want to move on to bigger companies where they have more room for growth.
Their community is still struggling too. The road to their print shop—which doesn't have a sign outside or any indication it's a thriving business—runs past abandoned houses crumbling by the side of the road and lots cluttered with rusty equipment that looks like it's been abandoned for years.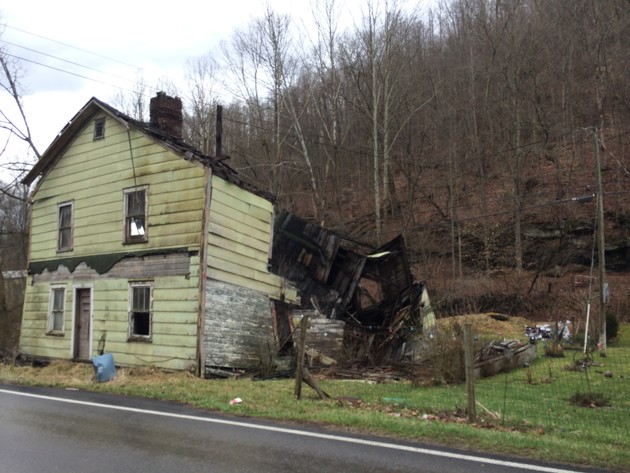 But after all the support, moral and material, that he received from professors and peers, Paul Whitaker says he's confident Superior Printing and Publishing will be there for another 50 years.
"It makes you, as a business owner, be able to make decisions that aren't reactive, but proactive," he told me. "Babson is really what started making us think outside the box."
Kentucky Highlands Investment Corporation has gotten another eastern Kentucky business into the Goldman Sachs program. It also recently partnered with Goldman Sachs to start building community-development financial institutions in eastern Kentucky.
But Jerry Rickett knows that in order to survive as coal disappears, even more local companies will need a little bit of help. Not government help, necessarily. The business owners here, Rickett says, just need a little hand so that they can figure out how to help themselves.