Mortgages for Freelancers
A California start-up wants to become the go-to lender for the self-employed and others whose incomes aren't tied to traditional jobs.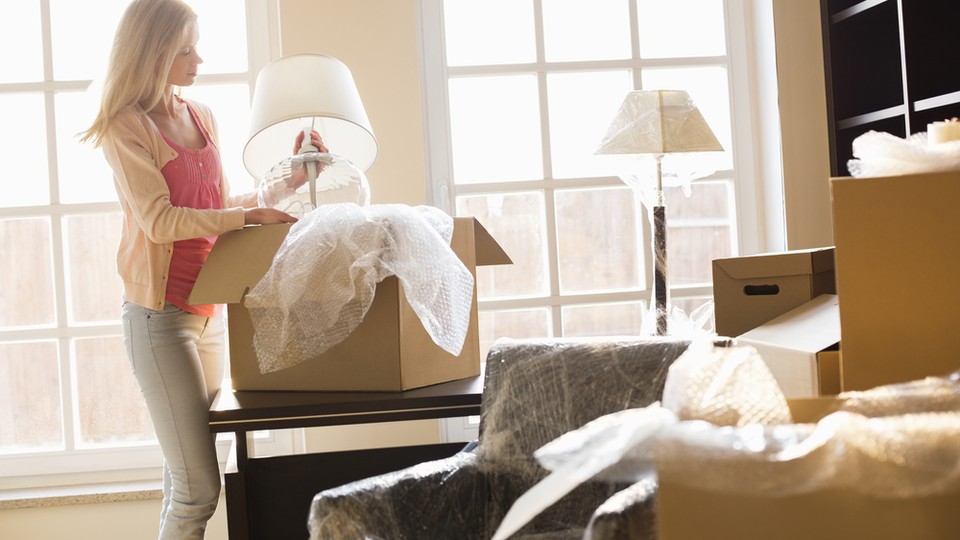 Let's say you're a freelance sound engineer, general contractor, or computer programmer, with good credit and a decent annual income—even if it varies month-to-month depending on your latest gig. Often, that freelance status alone can be enough for banks to refuse to give you a mortgage. (Lending standards became much tighter after the global financial recession, and banks usually prefer to give loans to people with steady income from long-standing jobs).
That's where the Southern California start-up, Privlo, sees an opportunity: in handing out home loans to professionals in the new gig economy, who may be overlooked by traditional financial institutions. "We want to help create a stable mortgage industry," says Michael Slavin, Privlo's founder. "Being able to get more creditworthy borrowers into the system and into homes is a huge economic stimulus."
Slavin first launched Privlo's pilot lending program in 2011 in his native state of Idaho. He worked there as a lone entrepreneur, with tech guys to help him build code, after originally starting his career in real estate private equity. "I noticed that there were people who were making a lot of income, but it was fairly uneven. A traditional bank would not give them a loan because their income wasn't steady," Slavin says. "So I decided to start a company to try to solve this dislocation in the credit space."
Over the course of a year, Slavin lent out roughly $27 million to help local people purchase homes. The trick was that, instead of just evaluating borrowers on the basis of their W-2 forms and annual salary, Slavin wanted to examine a broader set of criteria: everything from tax write-offs and 1099 forms to retirement savings, social media use, and a borrower's ability to pay her bills over a 12-month period. Even people with a credit score as low as 550 could potentially qualify.
Slavin's experiment was successful enough that it caught the attention of QED Investors and Spark Capital, two venture capital firms that have pumped money into Privlo. The idea is to try to change the mortgage market by giving a greater swath of people access to loans and by using private capital to prove that this is a good, non-risky idea.
Alex Finkelstein, a general partner at Spark Capital, was among the early believers. "We're seeing banks not being able to do what they used to do," Finkelstein says. "We saw a need in the market for high-quality borrowers--with high FICO scores and good jobs--who couldn't get loans. We think they should be able to."
Since Slavin first launched Privlo, the company has expanded to California, Colorado, Idaho, Minnesota, Maryland, Tennessee, Texas, and Virginia. Recently, the company opened up shop in the Washington D.C. metro area.
Slavin and Finkelstein both believe that Privlo distinguishes itself on two counts: one, through its proprietary technology and two, through its consumer-friendly interface. The company built many of its credit models (which determine a borrower's ability to repay his or her mortgage) with the help of former data scientists from Capital One.
The models first examine people's past consumer and credit histories. But then Privlo also looks through potential borrowers' bank statements, activities, and earnings, as well as other ways that freelancers can show income and assets in an effort to document the borrower's ability to repay. Then, in the next layer of data, the models look at what Slavin calls qualitative and subjective information such as people's social media habits and usage. For example, Privlo's research has shown that a person who uses the web browser Google Chrome is more likely to repay a loan than someone who uses Internet Explorer, Slavin says.
What other social media tics does Privlo take into account? Well, Slavin does not want to give away too many proprietary details. "You just try to look for a healthy lifestyle," he says. "Habits online are very indicative of how people are as a professional or as a productive member of society."
The second way that Privlo tries to distinguish itself is by being a friendly, consumer-facing company with an easy-to-navigate website. "From the first interaction with Privlo to getting the loan, it is a much more positive experience," Finkelstein says. "The communication, the time frame, everything is much more streamlined."
Privlo (and this type of alternative mortgage lending) still represents a tiny sliver of the overall U.S. mortgage market, which remains dominated by traditional lenders. The risk in borrowing from a company like Privlo is that it charges a much higher interest rate. Privlo charges anywhere from 5 percent to 10 percent on a mortgage loan; the average rate on a 30-year fixed mortgage for someone with good credit hovers is currently just under 4 percent.
"The question you have to ask yourself, if you're a consumer getting one of these loans is, 'They're making me pay this much because I'm obviously a risky borrower,'" says David Stevens, president of the Mortgage Bankers Association and former Assistant Secretary for Housing at the U.S. Department of Housing and Urban Development. The question is: Can this person cover the cost of owning a home if he or she has a rocky credit history?
That's certainly the tension in today's mortgage market: Is it possible to serve all of the people who want to purchase a home without making the risky loans that led to the bursting of the housing bubble and the global financial recession? Slavin is aware of this dynamic; he says the company takes great pains to document borrowers' ability to repay mortgage loans, even if that results in higher interest rates for consumers.
Slavin won't disclose the amount of money that Privlo has lent out so far, or the number of borrowers it has served since its launch. So far, the company has raised about $10 million in venture capital funding, Slavin says, with a $350 million in debt commitments to use for lending. Over the long-term, Slavin's goal is to destabilize the mortgage industry. "We've been living in a really unrealistic environment since 1999, where we all expect money to be free," Slavin adds. "We want to get to a realistic, sustainable interest rate across the board for mortgages, so we don't go through these massive cycles of volatility."