Baby Steps Toward Home Ownership
First comes better credit. Then, a mortgage?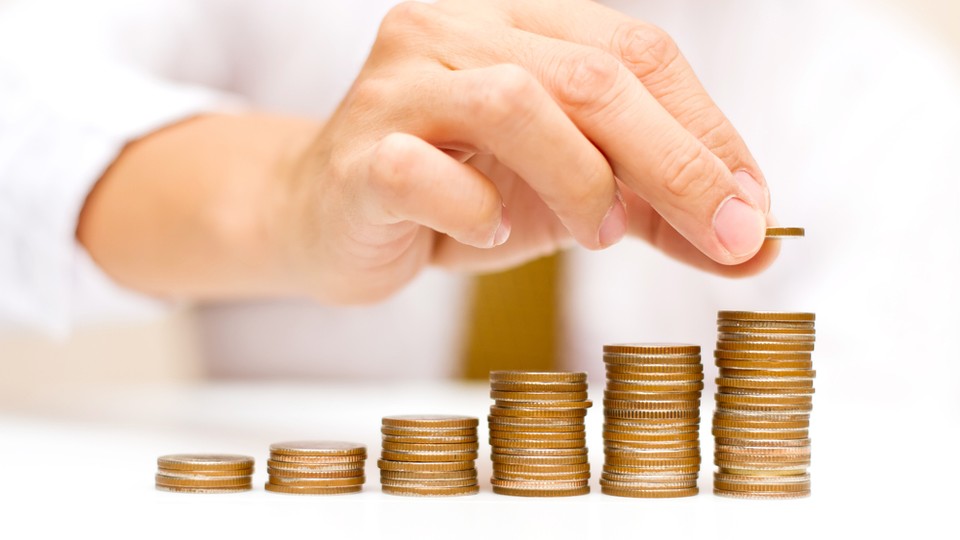 Like many Americans, John Corbin racked up credit card debt purchasing small splurges that were just outside off his budget. "I kind of spent money that I didn't have," says Corbin, who works as a supervisor at a manufacturing facility in North Carolina. Eventually, Corbin's credit card bills hit $2,500, with a 30 percent interest rate. That rate seemed like a massive headache (not to mention an added expense)—that is, until Corbin discovered that he could refinance his credit card loan through a local credit union and pay a much lower interest rate of 8 or 9 percent.
It took Corbin about a year to pay off the $2,500 plus interest. The slow, steady payment schedule not only bolstered his credit score, but it also paved the way for him to apply for an even bigger loan: a home mortgage. Now, Corbin owns a place in Canton, just outside of Ashville and near the mountains. And his mortgage? Well, that came from the same North Carolina credit union, called Self-Help.
Self-Help, founded in 1980, is a community development lender that tries to help low- to moderate-income people build up wealth and assets—whether through bolstering credit scores, securing auto loans, or obtaining mortgages. Headquartered in Durham, N.C., the credit union network has provided more than $6.4 billion in financing to roughly 87,000 businesses and individuals that traditional banks and financial institutions often ignore. Self-Help works in North Carolina, California, and Chicago to offer financial products and assistance for people trying to get ahead.
"Providing good financial services can make a huge difference in people's lives, especially with home ownership," says Uriah King, the group's special projects officer. "We want to provide a meaningful tool to help people pay down debt and save."
Housing policy experts and economists largely agree that buying a home remains one of the best ways for Americans to save money. But many people need to take baby steps to approach that goal. First, they need to learn how to access and use credit wisely. Self-Help created two financial products to help them do that: The Credit Builder and Wealth Builder loans, both of which are meant as interim moves toward bigger financial goals.
The Credit Builder loan, also called Fresh Start, was originally designed for people who've never received a loan, or who suffer from terrible credit. It allows consumers to borrow $500 over a 12-month period with a low interest rate. Instead of just handing the consumers $500 directly, Self-Help places it in a savings account. The consumer pays off the loan month-by-month, as Self-Help reports the payments to the credit bureaus. Once the loan is entirely repaid, the consumer then receives the $500 plus interest from the savings account.
The end product accomplishes two goals: first, the consumer builds up a credit history and secondly, she saves $500 in the process. "If someone comes in with zero credit history, he can see his credit score jump to 650," says Jeannine Esposito, manager of community engagement at Self-Help Federal, about the Credit Builder loan. "And if someone has bad credit, maybe they'll see an increase of 20 to 30 points, depending on people's situations and if they pay the loans back."
The second type of financial product that Self-Help offers as a baby step toward accessing greater credit is the Wealth Builder loan—the same one that Corbin used to refinance his high-interest debt. Wealth Builder allows consumers to refinance existing high-cost consumer debt at a lower interest rate, while also building up savings. As consumers pay off the Self-Help refinanced loan, a portion of their payments goes into a savings account. Once the loan is fully repaid, the consumer receives the money from the savings account. (The amount of savings varies, depending on how much the consumer borrowed). The MetLife Foundation partnered with Self-Help to give an additional $100 to every customer who successfully pays off a Wealth Builder loan.
At the end of the repayment schedule, consumers have at least $300 in savings. The hope is that that cash will provide enough of a financial cushion so that consumers don't have to continue to lean on high-interest credit cards or personal finance companies as a stopgap. "Most high-cost lenders are heavily dependent on a relatively small percentage of borrowers using them over and over again," says King. The Wealth Builder loan tries to disrupt that pattern.
The maximum loan is $7,500 for individuals and $10,000 for families, to be repaid over 24 to 48 months, depending on the size of the loan.
Self-Help started the Wealth Builder loan project in 2013 and expanded it statewide the following year, after the credit union realized that too many of its consumers were saddled with high-cost loans. "We were saying, 'You could have gotten that loan from us for 9 percent,' " says King. "People were not seeing the credit union as a primary lender. Part of it was that they thought they would get denied the loan, and some of it was just inertia. They were used to borrowing on high-cost credit cards or personal finance companies."
Both the Credit Builder and Wealth Builder financial products are too new for Self-Help to have any longitudinal data on the products' potential pitfalls and successes. But anecdotally, says King, the credit union is seeing customers benefit from the new loans. (Even among consumers with very poor credit, King says that Self-Help is not experiencing losses on its Wealth Builder loans. "We have identified folks where the market is overstating the risks," he adds).
So far, Self-Help has awarded roughly 3,700 Credit Builder and Wealth Builder loans, which add up to some $3.8 million in lending, says David Beck, Self-Help's Policy and Media Director. Self-Help wants to help consumers realize that credit—like a home, car, or stock—is an asset. The better your credit, the easier time you have reaching more ambitious financial goals such as buying a home. "When you build your credit, you build your wealth," Esposito adds. "People's financial goals may be different, but we want to help put them on a path toward greater economic security and to give them a low cost, responsible loan to help them get there."