The Importance of the Vroom Vroom
Good luck selling a Mustang if it doesn't sound like a Mustang.
In 2007, Ford executives found themselves faced with the challenge of trying to convey a kind of cinematic, emotional feeling—with a car.
It was going on seven years since they'd put out a special edition of the Mustang. These small-batch models surround the whole brand with a halo. They remind people how they felt years ago when a neighbor or a cool kid in town or maybe they themselves got a Mustang and instantly turned heads (and scored dates). Every few years, Mustang cues up that nostalgia and maintains the brand's place in the market as the maker of the quintessential American rebel-mobile. And in 2008, they did it by creating the perfect sound. But perhaps not the way you'd think. "There's an expectation from enthusiasts that we're going to give them some kind of specialty car," says Mustang noise and vibration engineer Shawn Carney, who's owned seven or eight of them. "Those are the cars that people tend to salivate over." And heading into 2008, Ford and Mustang lovers were particularly ravenous.
Plenty of people on Internet message boards speculated that Ford would release a new version of the Boss or Mach One, high performance editions from the 1960s, but Carney knew better. Inside the confines of its R&D facility, Ford was quietly building another Bullitt Mustang, a 40th-anniversary version of Steve McQueen's highland-green muscle car, which he famously drove in one of Hollywood's most iconic chase scenes in the 1968 movie Bullitt.
In a private session, Ford managers met to take the prototype for a spin. It was a new car, but it sported many of the minimalist visual signatures of the roughed-up 1968 McQueen machine—no chrome trim, no pony on the grille. But Carney saw a big problem. No one focused on the sound, and it was a disaster in the making. The distinct sound doesn't come from the engine, exactly. It's in the exhaust "note"—the gurgle heard in the moments before detective Frank Bullitt mashed the gas and sped after two hit men in a 440 Magnum V-8-powered Dodge Charger through the rolling hills of downtown San Francisco. "This isn't something we're going to be proud of," Carney said after he heard the car. "This isn't something that's going to be thought of as paying tribute to Bullitt." The stakes were very high. The reputation of the brand was on the line.
"We had to come up with our own interpretation of what this Bullitt [car] should sound like," Carney says. But first, he had to convince Ford's designers that, as great as the car looked, it wasn't complete without the sound, and it was not going to meet anyone's expectations. If the car didn't have the right sound to initiate the whole multi-sensory experience, all of that attention to detail would fall apart—it wouldn't feel right. Ford was in danger of blowing a critical opportunity to win over the next generation of brand ambassadors who'd make web clips of their Bullitt Mustangs growling and peeling out. (They're all over YouTube.) "It's so critical to what makes a Bullitt a Bullitt," Carney says. They had to act very quickly.
So Carney pulled aside Paul Randle, Mustang's chief engineer, and told him what he had in mind for the car's exhaust. "We had to show what the opportunities were," Carney says. He took Randle down to meet a friend who owned a factory 2001 Bullitt, the first edition of the specialty car. Carney had his buddy fire it up so Randle would hear the unique sound of the pipes and intake that he already had experienced in his years with Ford. He wanted his boss to feel the power of the Bullitt's sound for himself. "Right away, he's like, 'Oh, we're doing it,'" Carney says. "As soon as he heard it, he bought into it." That's usually all it takes. Make people feel the difference, and they're instantly hooked. Randle made sure Carney and his team had the budget to get to work right away. And that's where things got really tricky.
In 2001, when Ford created the first new Bullitt Mustang, the team members (Carney wasn't working on Mustang yet) did their best to match the sound of the real car to the sound of the one in the movie, and they did a fine job. But in 2008, the Mustang's body and power train had been completely redesigned. Carney had to start from scratch. And that's when he realized he could never perfectly match the sound of this new car with the one in the film. "There's no factory Mustang that's ever sounded like that thing," Carney says. He was chasing a Hollywood ghost.
It was impossible to replicate the sound of the car in the movie from a technical standpoint. First, when you think about the way the Mustang sounded in the Bullitt chase scene, you're not thinking about the sound of an actual car. It's a mix of that tricked-out movie car's sound and racecar sounds dubbed in by Foley artists. The best Ford engineers could do was find a comparable pitch and frequency and modulation to make the new car stand out from any other Mustang on the market, just like the film version of the Mustang did. "What we're trying to do is match someone's perception of what a Bullitt should sound like, knowing that we can't match exactly what's in the movie," Carney says. Second, it was impossible to make a street-legal Mustang as loud as the movie version, he says. It'd violate noise ordinances as soon as it rolled off the assembly line. "When it comes to the Bullitt, the movie piece is inspiration. But then we have to deal with the physical realities of knowing what sounds were used in the movie that aren't possible to put on an actual car."
The solution involved an arduous and mind-blowingly geeky process that started with a computer sound simulation—a set of headphones with a paddle shifter, a steering wheel, and a gas pedal hooked up to a screen—that let designers hear what a car sounded like on a test drive in a virtual setting before they actually started welding. In the simulation, they could pull out the sound exhaust and hear just the intake, or vice versa. They could mix it with environmental sounds. Then back in the real world, engineers got to cutting and installing lengths of exhaust pipe, toying with air pressure and how it was distributed to the left and right exhaust pipes. The metal beneath a Mustang's chassis became Shawn Carney's orchestra.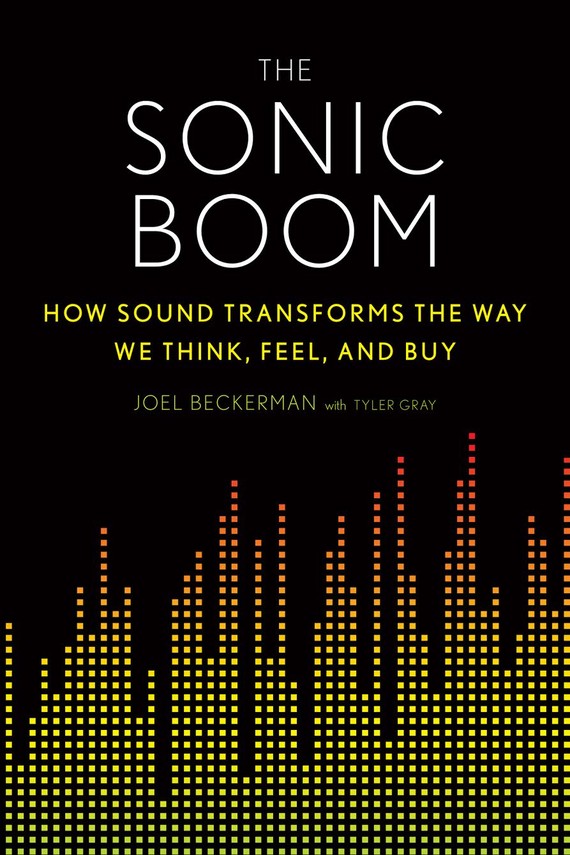 The 2008 Mustang Bullitt was released to great fanfare. About 6,400 of them were made, and all of them sold, even with a price tag of $31,075. A group of Bullitt owners from the International Mustang Bullitt Owners Club agreed that the sound of the car was key in making it a success—and in making a car that reminded them of the movie. Club member Greg Autry first bought a 2001 Bullitt. When Ford invited him to drive an early model of the 2008 edition, he fell in love. He later sold his 2001 and bought a used 2008, number 3,383. "When I bought it, it had after-market mufflers on it. So I actually had to go and find the original mufflers to put back on it," said Autry. "Because I like the sound so much of the original the way it is."
Another club member, Paul Rocha, who owns two 2001s and a 2008, talked about buying his first Bullitt in 2001; designers labored over the exhaust note on that car too. "I'd been trying to work a deal on a Bullitt at a couple of different dealerships, and both times the car was in the showroom." Then he found a small-town dealer that had one out on the lot, "and they gave me the keys to it. And up until then I was playing hardball with the dealership, but as soon as this small-town dealership gave me the keys, and I sat in the car, and I started it up, immediately I thought, 'I gotta have this car.' It was just the sound, then everything about it. As soon as I started it up and I heard the car, I knew I had to have it."
As they discussed the Bullitt—both the movie car and the reissues—Rocha, Autry, and other Mustang aficionados were quick to describe the color, year, and model Mustangs they first owned and, in one person's case, how "I wore out the springs in the back seat." Part of the job of the Bullitt—and any special-edition Mustang—is to trigger memories of those earlier cars. Asked whether any new Bullitt sounded exactly like the movie car, Rocha said, "I don't think you're ever going to get anything modern day to sound like an old school V-8, but this definitely does remind me of it."
Most agree that Carney and Ford got the sound right and that it successfully called to mind the chase scene in that 1968 movie. "I think of the original movie as a Rolling Stones song," Carney says. "You're never going to invent another Rolling Stones song, but some of the covers are pretty sweet."
The Bullitt uses sound to trigger a series of reactions—first you hear the Bullitt's distinctive exhaust note, then you start to notice everything that's different about the whole car. You might notice the subtle lack of details and question for a second what model you're looking at—there's no pony logo on the grille, no chrome trim; visual white space sets the car apart that way too. If you got inside for a ride, you'd immediately feel a different kind of rumble. "One of the comments that you get is that you can actually feel the sound. People say, 'I feel it, like, pounding in my chest, like you feel at a rock concert,' " Carney says. By design, it rumbles at a lower register than a typical Mustang. In fact, there's a fine line Carney and his team walked between making the car sound muscular and making it so loud it was annoying to drive. You don't need to hear the intense rumble constantly to realize you're in a beast of a machine. It's like hearing the Mister Softee truck song over and over outside of your apartment when you've had enough cheap ice cream.
Here are the key parts of the "boom moment" Carney helped Ford create with the 2008 Bullitt: First, he came up with a sound that would jump from the background to the foreground. It just reached out and grabbed your attention. If you care even a little bit about cars, you can't help but soundscape this unusual exhaust note to the foreground of sounds competing for your attention. What's that? You might think, and then you turn your head. You're intrigued, and then all of the other stimuli start to fall into place—the lack of Ford or Mustang logos deepen your curiosity about this car until a whole set of other cues start to help you piece it together: the thick gas cap, the green paint, the wheels. That throaty, gurgly sound plays a vital role in assembling all of that visual evidence, a distinct power associated with a boom moment. Then it helps you recall an iconic car in a classic movie. From there, it's a short leap to all of the ways that that film and its car made you feel. "I'm trying to elicit emotions," Carney says, and since Ford couldn't build an exact replica of the 1968 Bullitt, sound was the most efficient and effective tool to re-create the feel of the movie car. "I'm trying to give people a visceral experience. You're making something new, and it's okay to be a little bit different from that historical reference that everyone has in their memory. Blend them together and you have an experience."
---
This post has been adapted from Joel Beckerman and Tyler Gray's new book, The Sonic Boom: How Sound Transforms the Way We Think, Feel, and Buy.