Are You Happy With Your Job?
Find out how your level of satisfaction at work compares to the average American.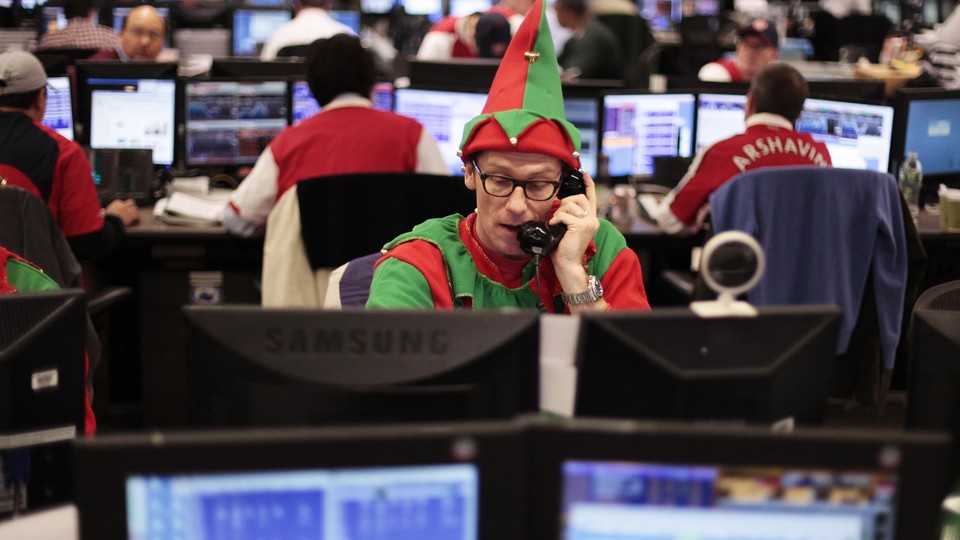 Americans don't exactly have the rosiest outlook on the current state of the country, but in talking about their own lives, it turns out that most feel fairly optimistic about their careers and future prospects.
In the most recent Allstate/National Journal Heartland Monitor Poll, 63 percent of Americans said that the country was going in the wrong direction, while 80 percent said that Congress was doing a poor job. But when it comes to judging their own careers, 98 percent of Americans consider themselves successful.
Reflecting on their satisfaction at work, a significant share of respondents were positive about their salary, chances to further their education, and especially their relationships with their coworkers.
What were people's biggest gripes? Benefits and the amount of paid sick leave provided by employers both had higher shares of unhappy respondents than most other categories. Respondents also had mixed feelings about opportunities for career advancement.
So when it comes to happiness at work, how do you stack up?
(N.B.: Due to rounding, some bars might not equal exactly 100 percent. 'not very' and 'not at all' responses have been combined.)