Am I Not My Brother's Keeper?
Siblings are family, right? Not under the Family and Medical Leave Act, the major law that protects employees who take time off work to care for sick relatives.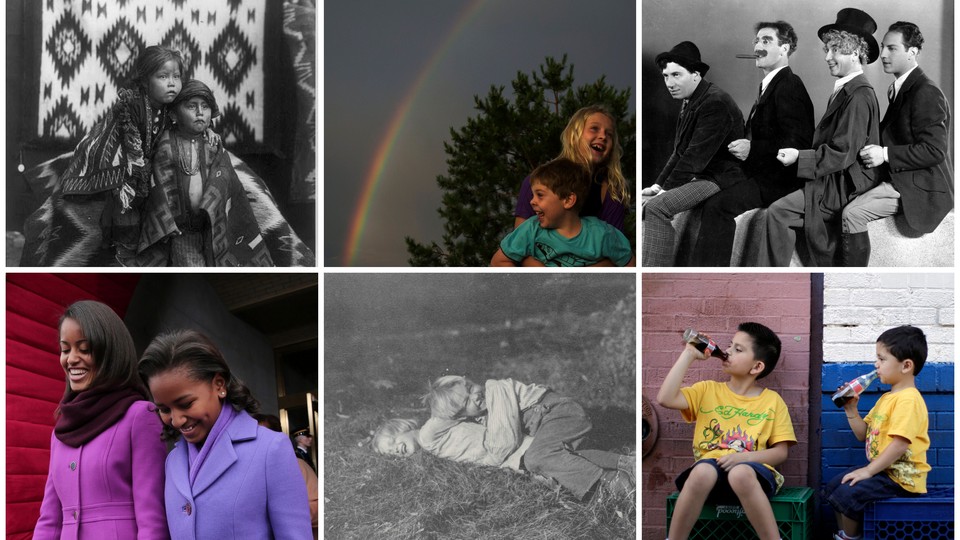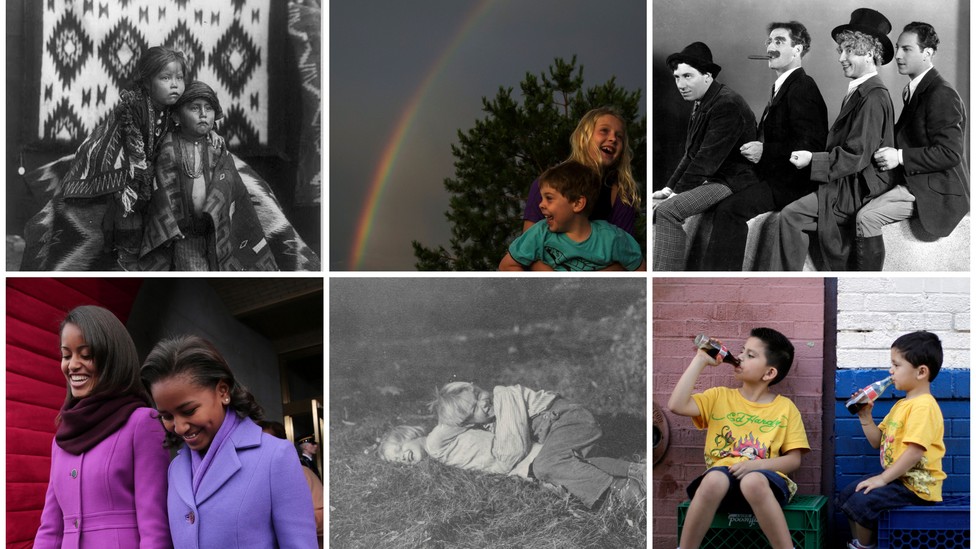 The stories of our lives often unfold in ways that we were never prepared for. Back in the '80s, my mother flew across the country from a small town south of Boston to take care of her brother in San Francisco after a sudden heart attack. She was lucky enough to be able to take time off from work and not worry about losing her job.
Twenty years later, I too needed to take time off to care for family—specifically, my parents, while they both recovered from different surgeries during the same couple of weeks. When I went to Human Resources to arrange for use of my vacation time, I was told that I needn't do so: This type of leave was covered under the Family and Medical Leave Act (FMLA), which President Clinton signed into law in 1993, and which provides "certain employees with up to 12 workweeks of unpaid, job-protected leave a year" in order to care for their sick parents, children, or spouses.
I was very grateful for this law; it was there when I needed it. But, later, I was surprised to learn that when it came to another part of my life, the law did nothing for me: I have a brother who has an intellectual disability and other health issues as well. While I haven't needed any extended leave to take care of him, I have had to head out of work early to take care of him when different medical issues have come up. For millions of Americans who care for their sick and disabled brothers and sisters, they'll find that the time they need to take off is not guaranteed to them by law: The FMLA does not cover siblings.
* * *
When we think of our families, outside of our own children and partners, most of us think of our immediate family that we grew up with—our siblings and parents. Many of us feel as U.S. Supreme Court justice Sonia Sotomayor describes in her memoir: "I love my brother dearly. He knows me in ways the rest of the world never could. We've always watched out for each other."
But, for purposes of the FMLA, the definition of a relative does not match what many might expect. As attorney Jeff Nowak, partner at Franczek Radelet P.C. in Chicago, explains, "The protections of the FMLA are limited to caring for a spouse, parent, or child (either under 18 or 18 and older who is incapable of caring for him/herself because of an ADA disability)."
As much as siblings may be a part of our conception of "family," the sibling relationship is actually materially different from those relationships that the law does cover. Most siblings do not live with each other nor are they usually legally responsible for one another. Most siblings lead independent lives. In cases where there is an intellectual disability, the goal is often to let that individual retain as many rights as possible.
As a result, it may be very difficult to state that the caregiving relationship between siblings is like that between a parent and child.
But the law does provide for those who are taking care of a relative "in loco parentis." Wouldn't that include siblings?
The answer is not clear. Though "in loco parentis" can cover leave taken to care for an aunt, a grandparent, and a non-biological parent, the "in loco parentis" relationship had to have existed when the employee was a child. That is usually not the case for siblings, because they often would have been children at the same time.
As a society we have to ask ourselves whether the relationship between siblings is so much less important than that between a parent and child that we have to try to mold the relationship into something that it's not in order to protect it. Maybe we need to more fully embrace the importance of siblings as family. They are our peers and often our first friends. Isn't that something that deserves some degree of legal protection?
Recently, the Family and Medical Leave Inclusion Act was introduced in the House and Senate. Among other things, the legislation sought to expand the FMLA to include siblings. But, ultimately, these bills floundered.
Barb Sapharas lives near Cleveland, Ohio, and is also vice chair of the Ohio Sibling Leadership Network. The oldest of three children, she had two younger brothers, Jim and Nick. Nick was the baby, born in 1958, two yeas after Jim.
Nick was diagnosed with cerebral palsy when he was around six months old. As siblings, they grew up very close as latch-key kids. Jim and Barb grew up taking care of Nick and were his caregivers. They fed him and helped him do homework. "Kids take care of each other when their parents are working," Sapharas says.
In the early years of this century, Nick's health took a turn for the worse. When Nick was told that he was dying, Sapharas was the one who spoke to him about what he wanted to do. "It was a gift to have these conversations. To know his wishes and to carry them out for him." She worked flexible hours and took vacation time. She stayed overnight with him twice at the end. She didn't know about FMLA then, but it wouldn't have mattered because siblings aren't considered family.
Around this same time, Sapharas's brother Jim became disabled in a workplace accident. "He had been a very physically capable adult who could play with his kids to someone who could barely move off the couch," she says. When his doctor asked what he hoped for, he said, "to lift up my kids and to drive distances." He was in his late 30s and could barely move from the constant pain.
It was around May 2011 when Sapharas tried to take FMLA leave to take care of Jim. Even a decade after his accident, he could not walk or drive, and he needed a lot of help. Sapharas spent a lot of time bringing him back and forth to doctors' appointments. She would help with his grocery shopping and sometimes cook meals and take them over to him. She tried to work part of the day and then take part off for his appointments.
She went to HR and told them about her situation. When she said that she would be taking the time to take care of her brother, they said that the FMLA does not consider siblings family.
As we were talking, she started laughing, because it's still so absurd to her. She thought about how she'd have to tell her mother that her brother wasn't family.
Thankfully, Sapharas had accrued sick time and was able to use that to care for her brother. It turned out that those months were the last few months of Jim's life. One day in September, she went to his house to pick him up and that was when she found him. The coroner said that it was a heart attack.
* * *
The way the FMLA is applied varies by state. To be clear, most leave that the law covers is unpaid; the FMLA merely ensures that an employee's job won't disappear.
Depending upon the state and the employer, it's conceivable that the varying definitions of "family" and "relative" could allow a sibling to take bereavement leave to attend a sibling's funeral, but would not allow FMLA leave in order to take care of that same sibling while they are sick. A sibling could be deemed family for military leave purposes, but not family for sick leave.
A couple of states have expanded or have legislation in the works to expand upon the Federal provisions. In Pennsylvania, Anne Marie Pearson, who cared for her terminally ill sister Joanne, is behind an effort in Pennsylvania to update the state's FMLA coverage to include siblings.
Pearson recalls the effort it took to care for her sister and keep working. "I can remember being in work after staying up with my sister until midnight or so, changing her IV bags and setting up for her medicine the next day. I would sometimes walk around the office in a mentally and physically tired daze."
"After my sister passed," she continues, "I had the idea of changing legislation that needed to be updated for the current state of the modern day family unit. I did my research and noticed that other states have expanded FML laws for different family members, different lengths of time, etc. so we modeled our bill's language after the state of Maine's and the District of Columbia's."
Julie D. Rabinowitz, director of communication with the Maine Department of Labor says, "Maine recognizes that there are often special caregiving relationships where an adult sibling has primary responsibility for a brother or sister. It is important that Maine employers understand the requirements of the state's FML statutes and how they may differ from federal requirements. It is also equally important that sibling caregivers make themselves aware of their rights and responsibilities under the law."
Minnesota also has an expanded FML law that includes siblings as family members. While Connecticut does not yet include siblings as family for FMLA purposes, Connecticut State Representative Peter Tercyak is hoping to change that, along with providing paid medical leave. Tercyak, also a registered nurse, provides poignant video testimony about how he was the primary caregiver for his sister before she died—taking her to the cancer center for doctor's appointments, tests, and chemotherapy every Wednesday.
Because the federal bills are stalled, these sorts of state-by-state expansions are the clearest path for expanding FMLA coverage to siblings. As we enter the holiday season, look around the table and bear in mind: Family they may be to you, but the law may say otherwise.