The Most and Least Valuable M.B.A.s
A new report shows that an M.B.A. in corporate strategy brings in $64,000 more than one in human resources.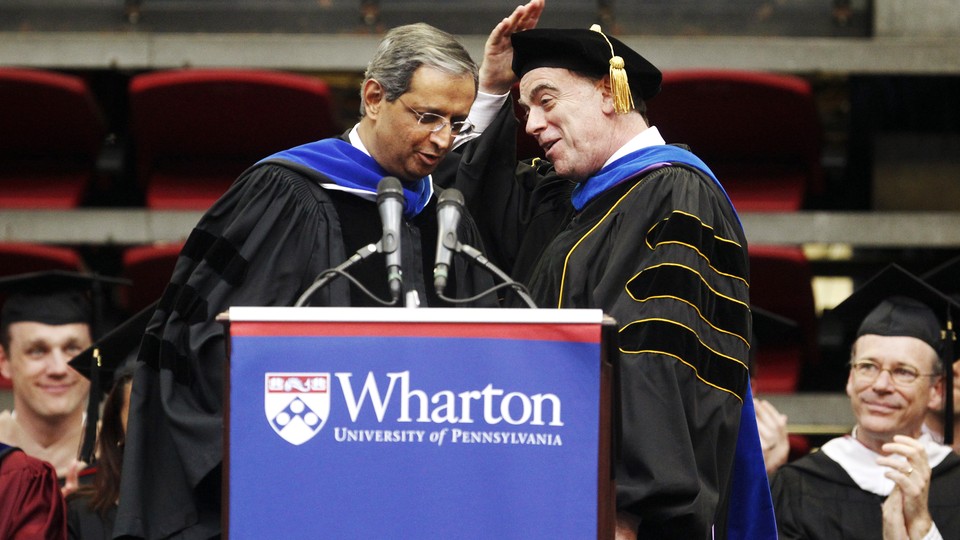 It's not much of a surprise that some graduate degrees are better investments than others: an M.B.A is better than a master's in geography, a J.D. is better than a doctorate in aerospace engineering, and Ph.D.s in history are worst of all.
And for any given degree, there are other variables at play too: The Economist found higher returns for cheaper, shorter M.B.A. programs. Forbes has a list ranked by how much an alum is making 5 years after their M.B.A. vs. staying in their pre-M.B.A. careers (Stanford tops that list).
As it turns out, for M.B.A. candidates what you major in (yes, M.B.A. programs have majors) has a huge impact on earning potential too.
A new report from Payscale shows that an M.B.A. in strategy is the most lucrative path with a median mid-career salary of $145,000. The report surveyed 180,000 M.B.A. graduates. An M.B.A. in entrepreneurship, marketing management, finance and economics all placed high on the earnings list as well. While most M.B.A. degrees report mid-career earnings over $100,000, there were a handful of majors that didn't make the cut: An M.B.A. in human resources management is at the bottom of the list, reporting earnings at $80,700 after 10 years on the job. Also low on the list are M.B.A.s in communication, accounting, and healthcare management.
When it comes to which M.B.A.s provide the most meaningful work—that is, whether people felt that their job makes the world a better place—healthcare management and administration came in first, with more than 80 percent of such job-holders reporting high "job meaning."
Strategy actually ranked fifth for job meaning, so if you're undecided and looking for an M.B.A. major—it seems to be the most bang for your buck for earnings and happiness. Just stay away from accounting: It's the only M.B.A. major for which graduates both earn less than $100,000 at mid-career and don't find meaningful to boot.