Conversation Topics to Help You Keep Your Job
"Did you see the game last night?" is more than just idle water-cooler chatter.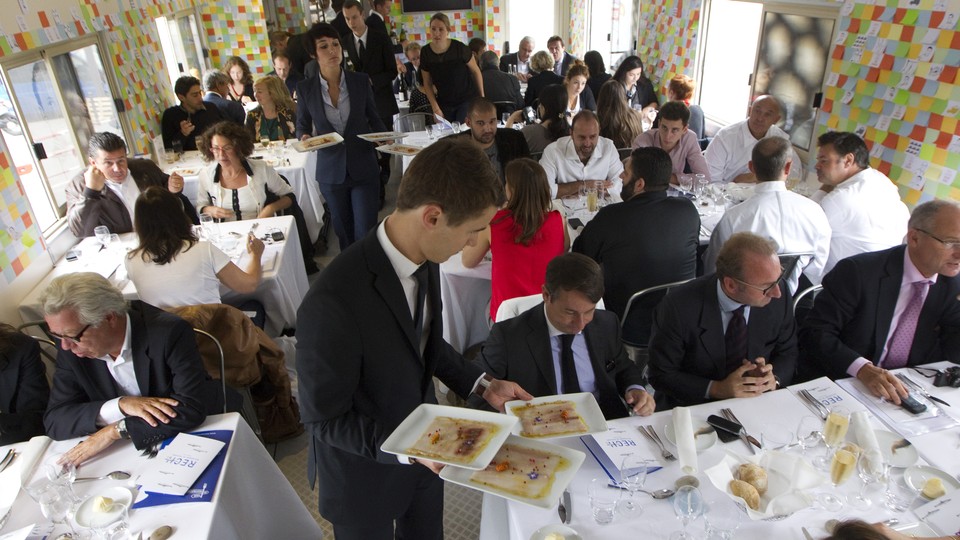 You might have heard this cliche before: You don't go to work to make friends. It sounds like something straight out of the 1987 super-capitalist movie Wall Street, in which Michael Douglas' character Gordon Gekko says lunch is for wimps, and to get a dog if you need a friend. But it turns out that Gekko was wrong.
Research by Wharton assistant professor Lynn Wu found that socializing at work can save your job. Studying the emails, messages, and calendar information of over 8,000 workers over a two-year period, she found that social communication was associated with job retention. She also showed that information diversity, or emails and messages that showed a large range of topics discussed, drove productivity and billable revenue at the large information technology firm where the study took place.
Wu created a list of words that were important for job security during layoffs, the words that topped her list were: lunch, coffee, football, and baseball.
The last two terms might seem like bad news for women, as only 35 percent of the NFL's regular-season watchers are female and the percentage is even lower—30 percent—for the MLB. Even coffee's appearance on Wu's list—beloved coffee—may imply a slight advantage for men in how this phenomenon plays out: One study found that the beverage is consumed by a higher percentage of men than women.
A BBC article highlighted some steps women are taking to overcome the bias the study illustrates: They're playing poker, golfing, and chatting about sports, all in an effort to bolster their networks—a major factor for earnings at the executive level. But for women uninterested in becoming sports fans for the sake of their careers, it would seem the best bet on Wu's list is the good old power lunch—because we can all agree that sad desk lunches suck. So email a colleague, have some lunch, and save your job.