The Company That Banned Its Own Product
The nation's second-largest tobacco company says its employees are no longer allowed to smoke in the office.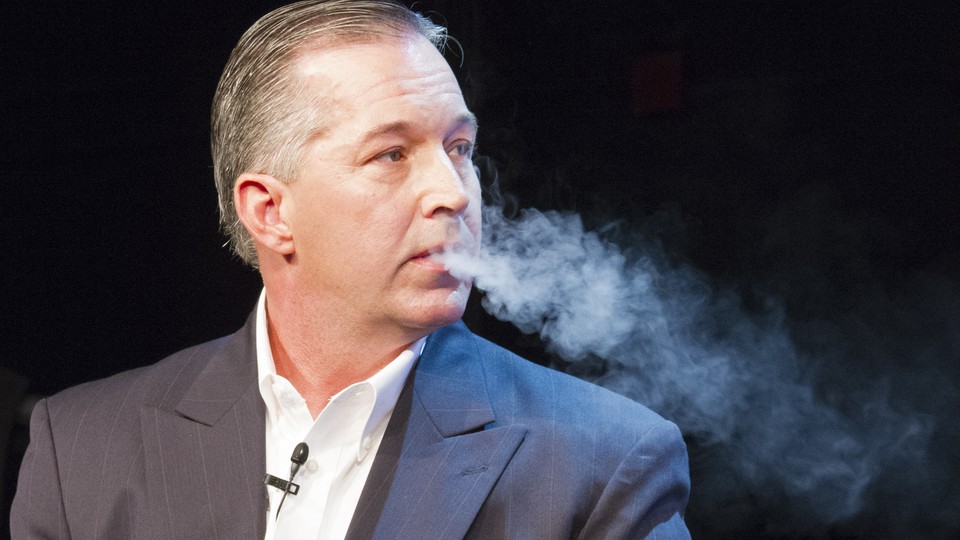 Reynolds American, the company that makes Camel cigarettes, announced yesterday that its employees are no longer allowed to smoke in its offices—down to its conference rooms, hallways, and elevators. "We're just better aligning our tobacco-use policies with the realities of what you're seeing in society today," company spokesperson David Howard told the Associated Press. It's the type of hazy explanation that seems like it was read from cue cards at gunpoint.
Even in an industry criticized for its lack of integrity, the hypocrisy stands out: It'd be like if The Atlantic banned its employees from reading (if reading caused cancer, that is). According to the AP, the smoking rate at Reynolds' offices is roughly 18 percent (coincidentally, that's the literacy rate among Atlantic editors), which, with 5,200 employees, means that this policy will nudge about 1,000 people away from smoking at work—which, in the end, isn't a bad thing.
But that doesn't change the announcement's subtext. "In every state R.J. Reynolds lawyers work diligently to oppose public-health laws which would discourage smoking," Dr. Robert K. Jackler, a professor at the Stanford School of Medicine, told me. "Now these same lawyers recognize the potential liabilities from worker lawsuits due to illness from secondhand smoke." Jackler pointed out that before yesterday, Reynolds was one of the few American companies that hadn't done anything about protecting its employees from secondhand smoke.
"There does seem to be some high hypocrisy here, but by connecting some dots, I see it as being found not with 'management' (which just wants to hold onto and recruit talented people), but with the employees," James F. Pankow, a professor of chemistry and engineering at Portland State University, wrote to me in an email. Pankow suggests there's a special kind of self-deception required to prefer not to be around a product you sell and promote.