Newspaper Ad Revenue Fell $40 Billion in a Decade
A new report fills in the details on a now familiar story: Printed news just isn't the business it used to be.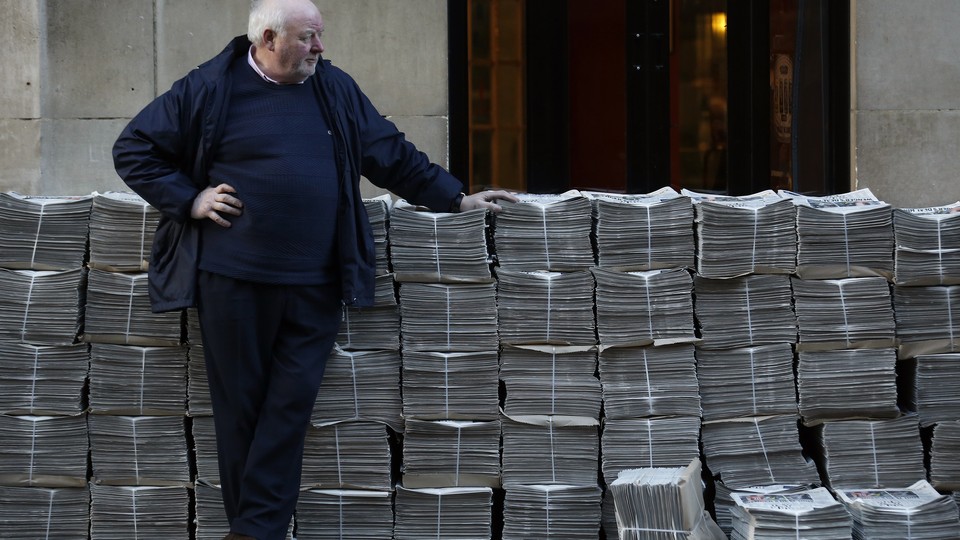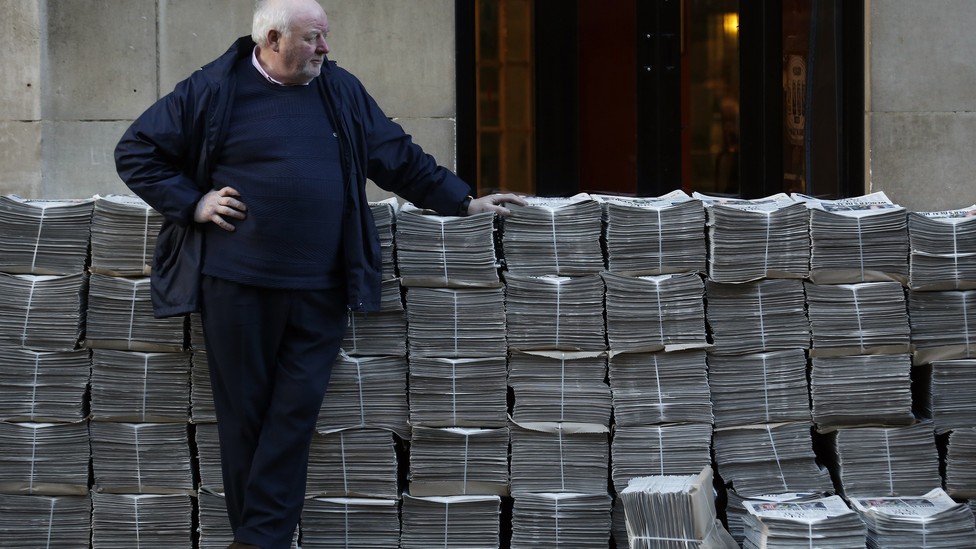 The fact of the decline of the newspaper business is not news. But a recent essay from the Brookings Institution contains some specific numbers that make clear just how bad things have gotten: In just more than a decade, from 2000 to 2013, advertising revenue for America's newspaper fell from $63.5 billion to $23 billion.
The report's author, Washington Post veteran Robert Kaiser, says that the advertising money pie is being chipped away by Google and Facebook, who are able to sort and target audiences in a way newspapers can't. He also predicts that ad revenue will plummet further, as advertisers are partly contributing to print out of habit. Add Craigslist, which has largely replaced once-lucrative classified ads, to that equation for even less revenue for the papers.
2013 was the second year that Google crossed the $50 billion line in annual revenue, with advertising driving most of those earnings. Dollars spent on mobile advertising is forecasted to swell to nearly $18 billion this year, driven by Facebook and Google.
In the face of dwindling profits, the industry is shrinking. There's the recent news of plans to cut 100 jobs at The New York Times newsroom. The number of newspaper employees in America has gone from 59,000 in 1989 to 36,000 in 2012. And according to the Newspaper Association of America, the number of daily newspapers has gone from more than 1,800 in 1940 to 1,382 in 2011.
Kaiser notes Jeff Bezos' quip that newspaper readers are getting older. For example, The New York Times advertising media kit cites 30 million unique monthly visitors, with 67 percent over the age of 35. BuzzFeed on the other hand is logging well over 150 million unique visitors and in big yellow letters in their media kit: 50 percent are 18-34 years old. Today's Millennials aren't brand loyalists; online, they'll hop from one site to another, consuming within the span of a few minutes not just news but social media, humor videos, and anything else that's out there. So that means today's newspaper faces competition from everyone. Though Pew reports that newspapers still pull in 61 percent of total revenue in the news industry.
Clearly it's not enough. Kaiser's essay does not end on a reassuring note. Poynter reports that Brookings had asked Kaiser to include solutions to the situation in his essay, but Kaiser told them there would be no such section.