The Death of Christophe de Margerie
The French oil tycoon's private jet struck a snow plow reportedly operated by a drunk driver.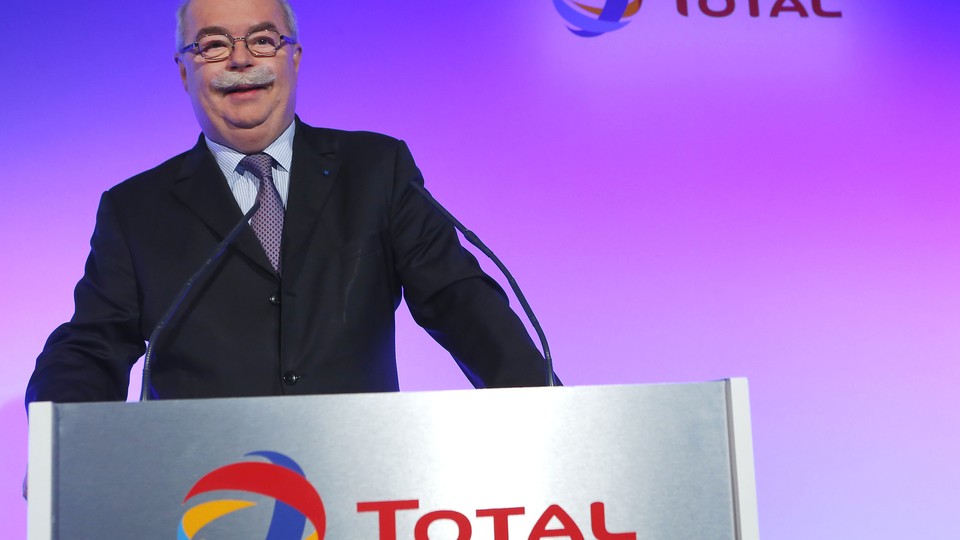 One of the largest oil companies in the world is without their leader today, after Christophe de Margerie was killed when his jet collided with a snow removal machine at a Moscow airport and crashed.
The accident occurred when the jet, a Dassault Falcon 50, was attempting take off from Vnukovo Airport in Moscow on Monday night. The crash killed both the CEO and the flight crew of three French citizens. The driver of the snow vehicle was not injured, however, the Russian Investigative Committee does believe the driver was drunk.
De Margerie was the CEO of Total SA, a French mega-power in the oil sector. Total is the fifth-largest publicly traded international oil company in the world with operations in over 130 countries and a staff of almost 100,000. They serve a whooping 3 million customers a day and refine 1.7 million barrels per day.
The company issued this statement about the death of their chairman:
Total confirms with deep regret and great sadness that Chairman and CEO Christophe de Margerie died just after 10pm (Paris time) on October 20 in a private plane crash at Vnukovo Airport in Moscow, following a collision with a snow removal machine.

Four people were found dead at the scene of the accident, including three crew member and Christophe de Margerie.

The thoughts of the management and employees of the Group go out to Christophe de Margerie's wife, children and loved ones as well as to the families of the three other victims.
The Governance and Ethics Committee will meet with the Board of Directors today to decide how Total will proceed from this point.