Black, White, Asian, Hispanic: The Disparities in Household Income
America's racial divides are also economic ones.
Today, the U.S. Census Bureau released their annual report on income and poverty for 2013. Median household income remained steady from 2012 to 2013, although median household income in 2013 was eight percent lower than in 2007 when adjusted for inflation.
Breaking down household median income by race, Hispanic households were the only group that saw a significant increase at 3.5 percent. Asian Americans continue to lead in household income. African American households earn just 67 percent of the nationwide average.
---
Real Median Household Income by Race and Hispanic Origin: 1967 to 2013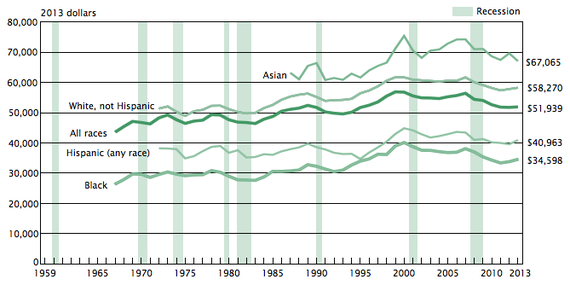 ---
There's some good news: More Americans are working. The number of men working increased by 1.8 million, and women by 1 million. However, the gender gap persists, with women earning 78 percent of what men do.
---
Female-to-Male Earnings Ratio and Median Earnings of Full-Time, Year-Round Workers 15 Years and Older by Sex: 1960 to 2013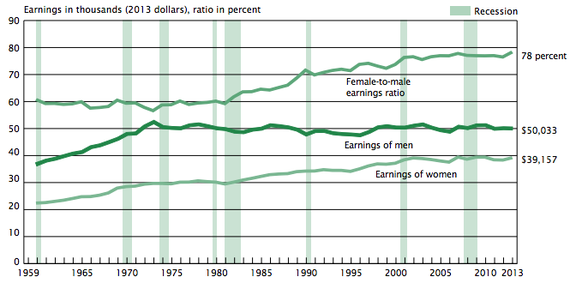 ---