Insect-Induced Workplace Fatalities: Rare but Real
Bees account for the majority of on-the-job deaths involving bugs.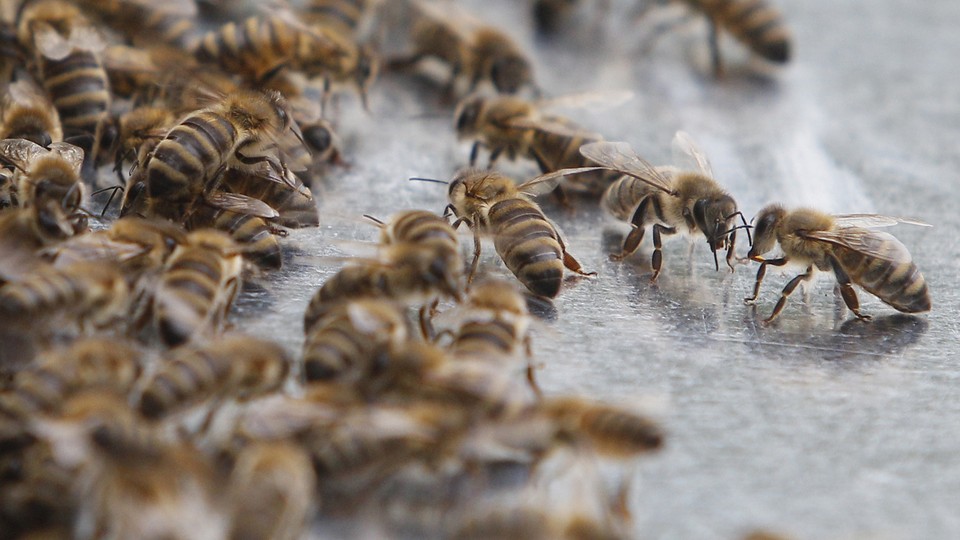 When you hear "workplace hazards," "insects" probably isn't the first word to come to mind. While not nearly as threatening as, say, a forklift, or spending every day hunched over a computer, bugs do their share of damage. Insects, arachnids, and mites have been to blame for 83 on-the-job fatalities between 2003 and 2010, according to a report released this month by the Bureau of Labor Statistics. The majority of those deaths were caused by bee stings.
The report said that Texas was the state with the most insect-related workplace fatalities, accounting for 25 percent of them. The size of Texas's population no doubt played some role in this, but it's worth noting that the state only accounted for nine percent of all workplace fatalities over the same period.
Overwhelmingly, the victims of these insect incidents were male, which makes sense given that run-ins take place most often in outdoor, male-dominated industries like construction and landscaping.
In addition to the 83 fatalities, there have been in recent years an average of 6,000 insect-related on-the-job injuries that have led people to miss work—a drop in the bucket compared to the annual 1.2 million days-away-from-work cases, but nonetheless a pain for all involved. The report's wording ("injections, stings, venomous bites"; "an insect…caused the worker to fall from height") confirms this, leaving little to the imagination.
The media can get worked up about the threats posed by unique insects, whether it's a bug that can turn you into a vegetarian or a hornet the size of your thumb. But more mundane insects—even mites—can be a threat to workers too.