For Jobs, 2014 Has Been the Best Year of the Recovery—by Far
Here's a graph to make you feel better about the direction of the economy.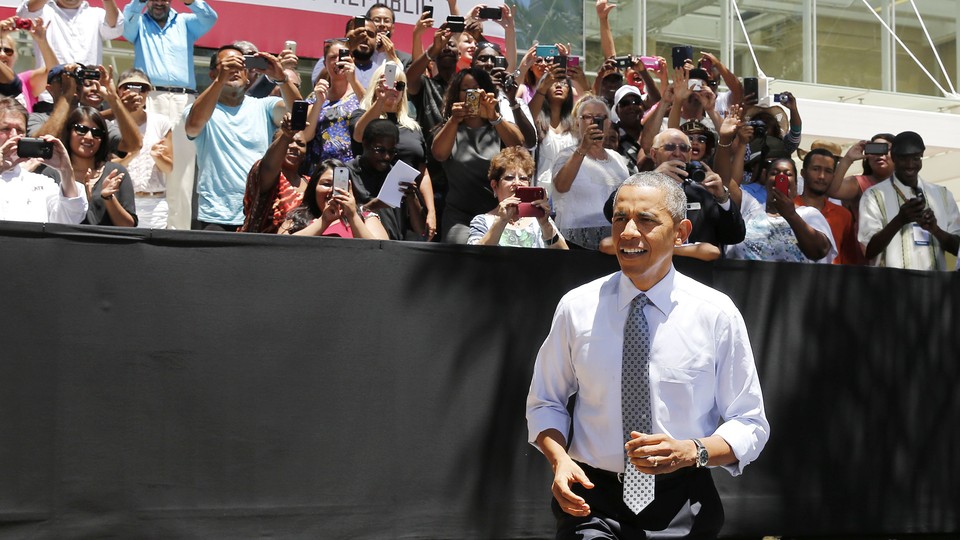 Today's jobs report fits my Boring Economy theory that month-to-month gyrations have obscured a safely cruising, slow-and-steady recovery.
The economy added 209,000 jobs last month, according to the Bureau of Labor Statistics, and the unemployment rate is unchanged at 6.2 percent, where many observers think it will stay for a while. Along with revisions to past months, that brings 2014's new-jobs-per-month average to about 230,000, making this the best year of the recovery so far.
In fact, every year of the economy has been the "best year of the recovery so far" when it comes to average monthly job creation. (Graph figures in thousands).
---
The Jobs Story: It's Getting Better, All the Time
---
You're looking at sums that hide a lot of sector-by-sector variance. Health care jobs grew steadily from the beginning of the recovery, even as state and local government employment fell off a cliff. Other private sectors industries have come on stronger in the last few years, as health care growth tapered and government layoffs slowed.
But the upshot is a steadily improving jobs picture. Since June 2013, we've had the best six months for job creation since 2006 and the best six months of GDP growth since 2003. Meanwhile, the number of people working part-time for economic reasons is down 8 percent, or 669,000, in the last 12 months. We are seriously, seriously, seriously not entrenching ourselves in Part-Time America.