A Fair-Trade-Like Certification for Gender Equality
Consumers say they want to shop ethically, but how many of them actually do?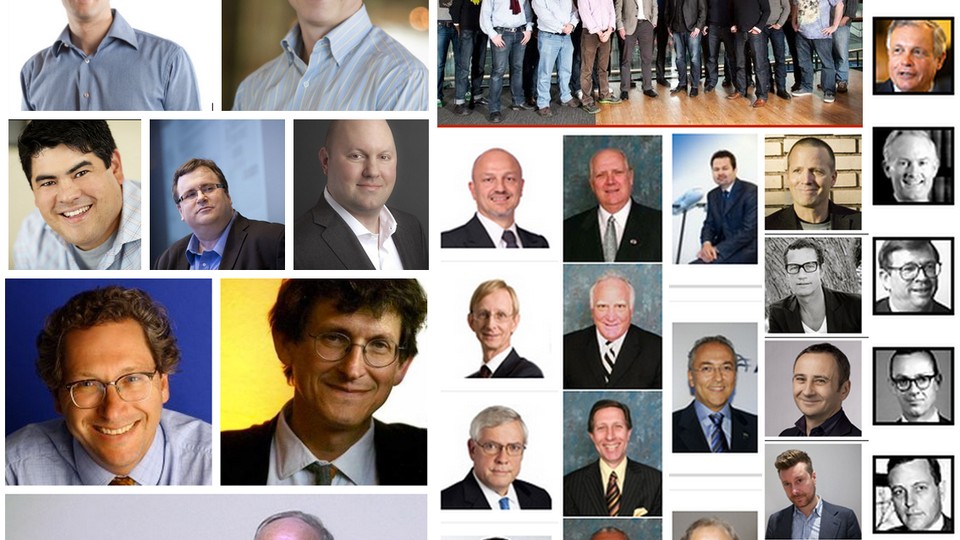 There are certifications for everything: crops that aren't genetically-modified, makeup that wasn't tested on animals, clothing made without child labor, coffee that provides farmers with steady wages. Now, there's another, given to companies that treat their female employees fairly.
This morning brought the announcement that L'Oréal USA is the first U.S. company to pin an Economic Dividends for Gender Equality (EDGE) certification to its corporate vest, indicating its commitment to gender equality in the workplace. The evaluation process involved interviewing 3,000 of L'Oréal's 10,000 U.S. employees, and EDGE found that the company's hiring practices, mentorship programs, and demographic data passed muster. (EDGE apparently doesn't hold companies to any specific quotas.)
L'Oréal says that, for now, the designation won't be consumer-facing, rather "an internal blueprint" for cementing gender equality into the company's culture. That said, for other certified companies, affixing labels to products is "certainly an option," a spokesperson from EDGE told me. Would consumers be more loyal to companies that use labels to indicate their commitment to gender equality?
"I am skeptical," says Nicola Misani, a researcher at Italy's Bocconi University who co-authored a paper in 2009 on consumers' perceptions of Fair Trade products. "Consumers tend to be confused by the great number and variety of labels they already find on products…and introducing one more would probably add to the jumble."
Misani finds that labels are likelier to succeed when they speak to a feature inherent to the product, as opposed to the social good espoused by the company that produced it. Perhaps consumers are drawn to products that are themselves reminders of fairness and responsibility, as opposed to products whose goodness comes from a corporate ethos invisible to the consumer.
People love feeling good about their purchases. Ninety percent of respondents to a survey done last year by Cone Communications, an American public-relations agency, said they'd be more loyal to a company that seemed socially responsible. And they seem willing enough to pay for them: Danish consumers were happy paying about 15 percent extra for toilet paper with an environmentally-friendly label, and Belgians, on average, were okay paying 10 percent extra for fair-trade coffee. All this has translated to increased sales: 54 percent of Americans said they had bought a product associated with a cause in the past year, up from about 20 percent in 1993.
But saying you view a product favorably is different from actually buying it, and a dyad of telling statistics from Cone's survey illustrates this: 88 percent of respondents said they'd buy a socially beneficial product if given the opportunity, but only 54 percent actually had done so in the past year.
"People will absolutely say…[they] only buy products that meet these…moral criteria" says Michael Norton, a professor at Harvard Business School. "If you look at the marketplace, it's not at all clear that it drives purchase behavior."
Some researchers have found self-reported beliefs about buying habits to be so unreliable and useless that they decided to stop polling people about them. The authors of one 2005 study wondered what might explain this "attitude-behavior gap," speculating that many people default to socially desirable responses in survey settings. Even if shoppers don't pay much attention to a company's social values, they seem to sense that others believe they should.
It turns out they probably know all too well: A 2011 report from Ogilvy & Mather found that a little less than half of Americans say that the more they know about living sustainably, the guiltier they feel about owning iPads and having front lawns. "Flooded with guilt," the report goes on, "they want to retreat to the comfort of ignorance"—they opt for products that make them feel comfortable, not ones that make a comment on their morals.