The Number of Breweries May Be Up, But Beer Consumption Is Still Down
Breweries more than doubled between 2007 and 2012, despite the trend away from beer. The answer: craft beer.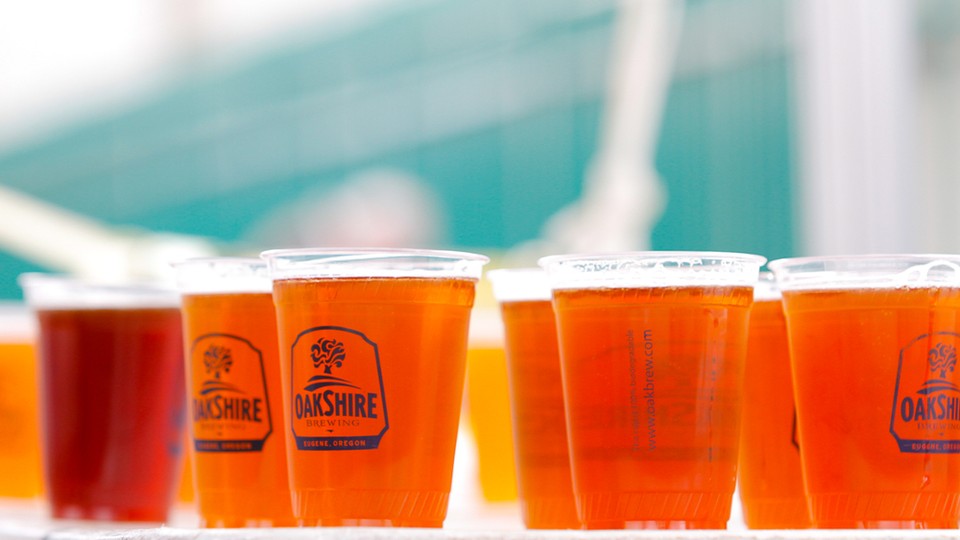 It may not seem like it after a booze-filled Fourth of July weekend, but Americans are drinking less and less beer now.
This isn't actually a new trend. Gallup data show that beer preference has steadily declined in recent years. As of 2013, just 36 percent of Americans say they prefer beer, in line with the 35 percent of Americans who say they prefer wine. That's a 20-point swing in 20 years.
New numbers from Beer Marketer's Insights show that the trend is continuing, as U.S. beer consumption declined from 28.3 gallons per drinking-age person in 2012 to 27.6 gallons in 2013. From 2002 to 2012, the study notes, beer consumption declined 8.6 percent, while wine consumption increased by 15.2 percent and spirit consumption rose by 20.9 percent.
What's interesting, though, is that there are more breweries in the U.S. — up from 398 in 2007 to 869 in 2012 — according to new U.S. Census Bureau data. And those breweries are employing more people than ever before, with the workforce jumping 17.2 percent in five years to 23,456 employees.
So, how is it that the number of breweries is going up in the U.S., but beer consumption is going down? The answer is craft beer.
The largest increase in the number of breweries in the United States over the five-year period is with those that have fewer than 20 employees (the size of most craft breweries) — accounting for 295 breweries in 2007 and 705 in 2012.
As The Wall Street Journal reported:
Craft beer has managed to stand out, possibly because of its focus on styles and flavors"¦. Samuel Adams Boston Lager increased its volume of beer sold by 2% in 2012, reaching nearly 15 million cases.
While shipments of beer went up from $21.2 billion in 2007 to $28.3 billion in 2012, that sort of increase doesn't necessarily translate to more consumption. Rather, it's likely because of the higher price of craft beer.
So, while you may opt for the pinot over the pilsner, it's hard to avoid seeing the new craft beers that seem to pop up every week.