The Most Important Lesson for Young People in College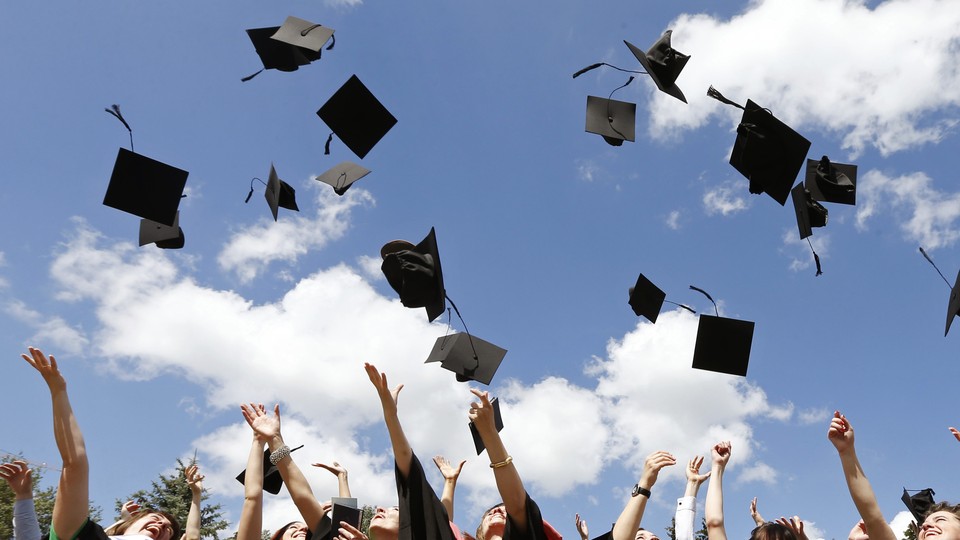 There's something you should know about those of us who write about higher education on the Internet: Behind the scenes, we're careful to coordinate our advice for young people to be as utterly confusing as is humanly possible.
Go to college, we advise. And don't go to college. Be picky about your major. Or, if you prefer, never mind. Your school matters. Kidding, it doesn't. Don't go into debt. Scratch that, more debt is okay. Or just skip the whole thing and call you up your local roofers trade association, they're hiring. (For the record: I lean toward the go-to-college, school-matters, major-matters, some-debt-is-okay camp.)
Consensus is a rare commodity on the higher-education beat, as you might expect when journalists are sifting through reams of data covering the costs and outcomes of millions of people (with dramatically varying skills and ambitions) moving in and out of thousands of institutions (with dramatically varying resources and reputations).
But if there's anything close to a consensus on the college beat, it's this. Going into debt to attend college and then dropping out is a really risky move.
Most twenty-somethings go to college, at least for a bit. But most twenty-somethings also don't have a college degree. That means lots of people drop out—about half, by some estimates.
"An unfinished degree barely increases your earnings while costing money and time," economist Allison Schrager found in a review of the 2013 Current Population Survey. "Dropping out of college," she said, is "the biggest risk of going to college."
Young people with some college but no degree put themselves in the eye of a perfect storm. The college-but-no-degree crowd is enormous, comprising 32 percent of 22- to 29-year olds. This group's debt is growing fast, even though they earn no more than high-school grads when they're young, making them considerably more likely to default. The Cleveland Fed illustrates both points in a report out today.
---
Some College, No Degree: Rising Debt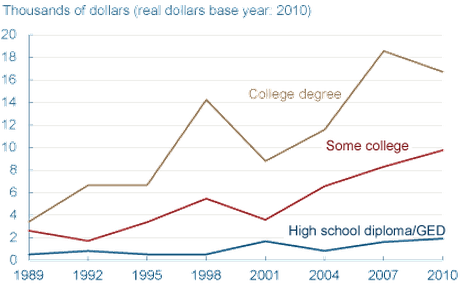 ---
Some College, No Degree: Fading Wages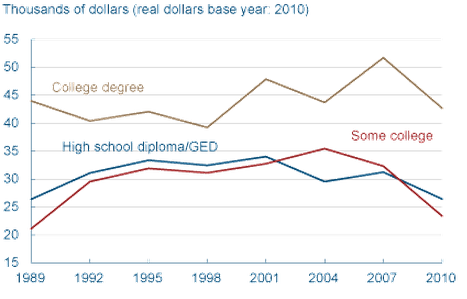 ---
This student-debtor-drop-out group is growing, particularly at for-profit institutions, where they now account for half of all students.
But what about Bill Gates? What about Mark Zuckerberg? Extraordinary talented people don't need college like the rest of us, because they are extra-ordinary. For most mortals, the evidence is incontrovertible. Drop-outs take on college debt without the college premium, and they can suffer devastating loan defaults and long-term unemployment. This isn't about telling everybody they should go to college, or telling everybody they're morally obligated to finish. It's about seeing a road often taken and planting a big fat sign warning sign at the entrance.