Looking to Fund a Clean Energy Project? You Need a Green Bank.
New state-run investment funds could create a real marketplace for alternative energy projects — and bring down costs for all of us.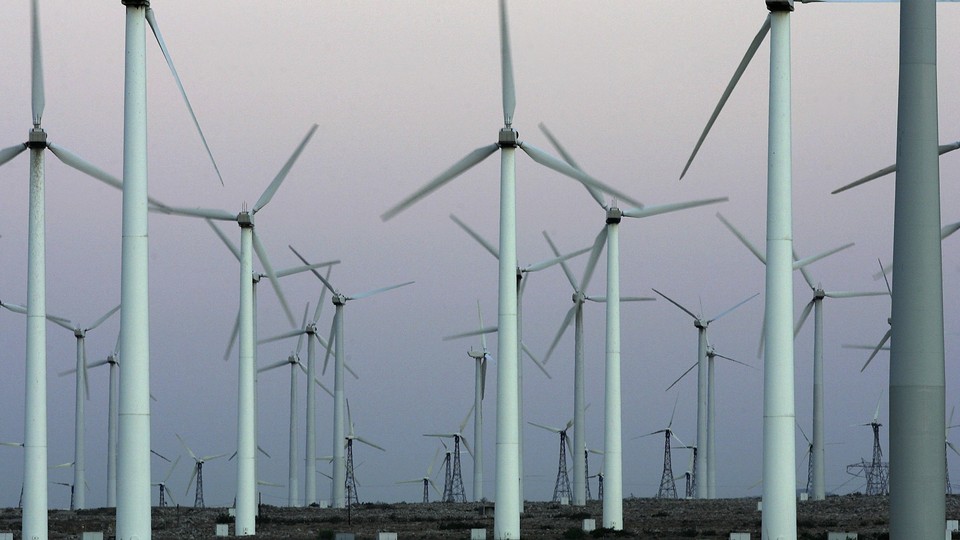 Anyone in search of financing for a clean- or renewable-energy project need look no further than the state of New York. In December 2013, New York launched its first-ever "green bank," an ambitious state-run $1 billion investment fund meant to help finance the kinds of local energy-efficiency and clean-energy projects that bigger financial institutions typically overlook.
The goal of New York's green bank is twofold. First, the state hopes to create a genuine marketplace for green projects, supported by the private sector. Second, the green bank (and its financing of projects) aims to bring down the cost of these technologies for residents. "It's not just about tackling climate change," says Richard Kauffman, chairman of the New York State Energy Research and Development Authority. "It's really about the overall cost of energy in the state."
New York is not alone in latching onto the idea of changing the way it funds clean-energy projects. Connecticut introduced a green bank in July 2011, while officials in Hawaii are in the process of starting one. California, Maryland, and New Jersey have also considered or introduced similar legislation or proposals. While the exact design of green banks differs from state to state, the goal remains the same: to change the way local governments finance clean and renewable energy. The green banks also seek to show local financial institutions and investors that money can be made in developing this particular market.
Rethinking the financing model of green energy is particularly important now, as research from of the Brookings-Rockefeller Project on State and Metropolitan Innovation has shown. State budgets face increasing financial pressures and don't have the money to perpetually fund grants for clean-energy initiatives. In addition, the federal government's stimulus money from 2009 funneled more than $150 billion to clean-energy projects from 2009 to 2014 through lending, tax expenditures, and loan guarantees, Brookings estimates. As that cash works its way out of the local economies, it leaves a void in the financing of these projects — a void that the New York green bank hopes to fill.
So far, New York has funded its green bank by redirecting some existing state grant money and by raising roughly $165.6 million through clean-energy surcharges on utility customers. Now, the bank has about $218.5 million on hand and expects the rest of the money to come through by the end of the year to add up to a balance sheet of $1 billion.
By the end of 2014, the bank also plans to announce some of the deals it has made with other financial institutions to lend money for various projects, says Alfred Griffin, president of the New York Green Bank and a former banker for Citigroup Global Markets Inc. Officials at the New York Green Bank were reluctant to lay out the exact number of proposals the bank has received in its first six months of operations; Griffin would say only that the pitches covered the gamut of clean-energy technologies including solar, wind, storage, and energy efficiency. The one area that the New York green bank probably won't venture into is the big transactions that already attract financing. "The large $100 million utility-scale project does not need our help because big banks will embrace those deals," he says.
That's the purpose of the New York green bank, to finance clean-energy deals that bigger or more traditional financial institutions deem too small-bore and to prove the technologies work well enough. Supporters hope that the financing will help to create demand and, ultimately, bring down the costs. "The goal of the green banks is to lower the cost of clean energy by lowering the cost of capital," says Reed Hundt, CEO of the Coalition for Green Capital, a not-profit that advocates for green banks at the local level, and former chairman of the Federal Communications Commission. "You want consumers to buy more of it. We want to have a clean energy substitute for carbon."
Green banks exist just at the state level for now. Democratic Rep. Chris Van Hollen of Maryland has introduced federal green-bank legislation, but it has yet to receive traction in Congress. Proponents are excited about this new model for financing and promoting clean energy. "I think this a breakthrough for energy strategy more broadly," says Daniel Esty, a professor at Yale Law School and former commissioner of the Connecticut Department of Energy and Environmental Protection. "We're trying to normalize the flow of investments into clean energy and reduce the cost of capital to the projects," he adds. Said like a good capitalist — and a green advocate.