Teens Are Having a Hard Time Getting Summer Jobs
And, since working in the summer can predict future job prospects, that matters.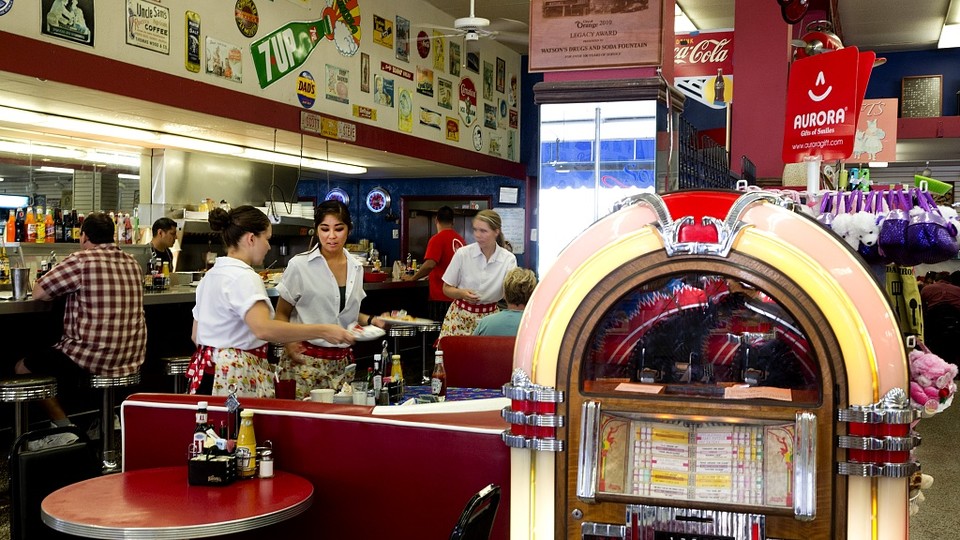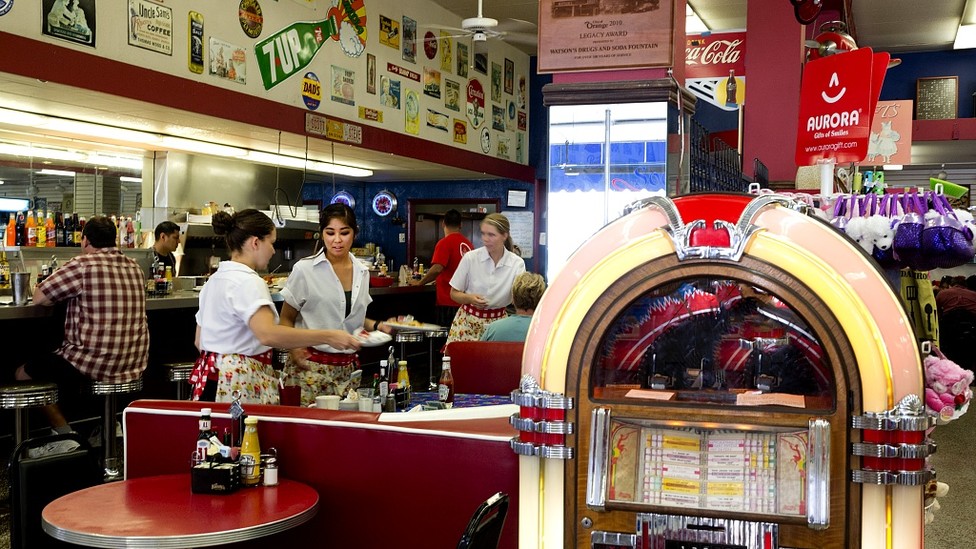 In light of a report from Bloomberg yesterday that drew attention to the remarkably generous wages picked up by the tech industry's young summer interns—their monthly salaries can exceed the 2012 average for U.S. households by nearly $2,000—it'd be easy to make the mistake of thinking that the youth these days have it easy.
But today, Erin McCarthy of the Wall Street Journal posted about a discouraging report put out by Challenger, Gray & Christmas on teens' summer employment: Hires of 16- to 19-year-olds in May and June dropped 12 percent in comparison to last year. The teen unemployment rate has been in decline in the past year, but this, according to the report, has mainly to do with teens who have dropped out of the job search in favor of less aggravating pursuits, like volunteer work, sports, and, presumably, hanging out.
---
 Summer Hires in Decline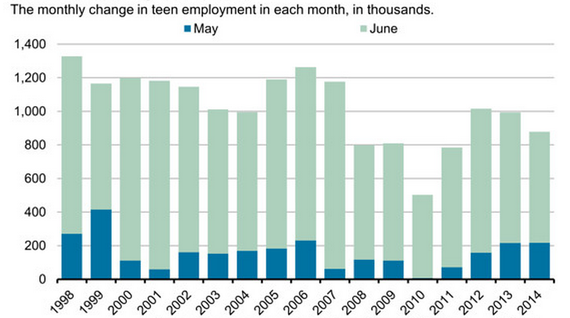 ---
This may not seem problematic, but recent research indicates that the summer unemployed might be losing ground to their working peers. A study out of the University of British Columbia published in the most recent issue of Research in the Sociology of Work found that teens who work evenings or summers are more likely to find better jobs and earn more money down the line.
The reason summer jobs can predict future success is that they allow teens to get acquainted with the working world and to expand their networks. Interestingly, it barely matters what the job consists of. Says UBC professor Marc-David Seidel, a co-author of the study, "Even flipping burgers has value—particularly if it leads to part-time work later during school."