4 Tech Companies Dominate Mobile Ads
Facebook, Google, Pandora, and Twitter make $2 out of every $3 in mobile display.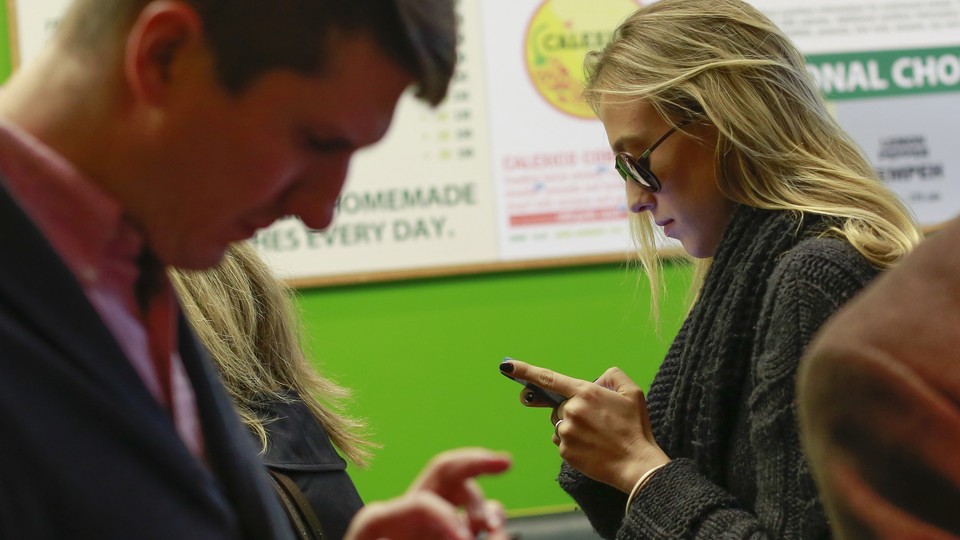 Mobile is the next frontier of our attention, and for publishers and platforms looking to pitch a big tent, there might be an early challenge out west. The frontier is awfully crowded.
Facebook commands a third of mobile display ads. Add Google, and the two companies command half. Throw in Pandora and Twitter, and four tech companies control two-thirds. Apple eats another six percent. Every other app and publisher you've got on your phone? They're fighting over just one-quarter of the pizza.
Eighteen months ago, I was writing a column for the magazine about mobile ads. Focus on Google, Facebook, Pandora, and Twitter, one source told me. Why those? I asked. Two reasons, he said. First, they're the biggest players with the most to lose in mobile. Second, they each have specific advantages that should make them the biggest winners.
Mobile is a funny place for ads, offering both historic opportunities for relevance (a beautiful print ad isn't built by an algorithm that knows your friends ... ) and historic awfulness ( ... but at least it's bigger than 2.5 inches across).
The promise of mobile advertising isn't the real estate, but the intimacy. That creates lush opportunities for companies that (a) know who were are, like Facebook, (b) know what we want, like Google, or (c) hold our attention for a really long time. The average listening session on Pandora is about 40 minutes. For hundreds of other media companies battling over the last slice of mobile advertising, the market is meager, crowded, and brutal. They don't know who our friends are. They don't know that we're searching for lunch spots. They don't have our ear for an hour. It's not an even playing field..
Mobile's Big Four—plus Apple, which makes just a sliver of its prodigious revenue on digital ads—will probably only gain ground in the next few years. (I expect Amazon to make a push, as well, since re-marketing on an Amazon smartphone seems like a logical step.) Google and Facebook, which account for about 60 percent of search and display mobile ads, are projected to account for 70 percent next year, as the market doubles, according to eMarketer.