In January 2008, U.S. jobs peaked at 138,365,000. In the next two years, the economy tumbled, losing almost 10 million workers. We've been climbing Jobs Mountain to get back to January 2008 ever since.
Today, we reached the summit. The economy added 217,000 jobs in May—with the unemployment rate unchanged at 6.3 percent—setting a new all-time record. It only took 2,312 days. This also marked the 51st consecutive month of private-sector job growth, matching the longest run ever from February 1996 to April 2000. That's the record we should be more proud of.
This is what the longest jobs recovery in American history looks like.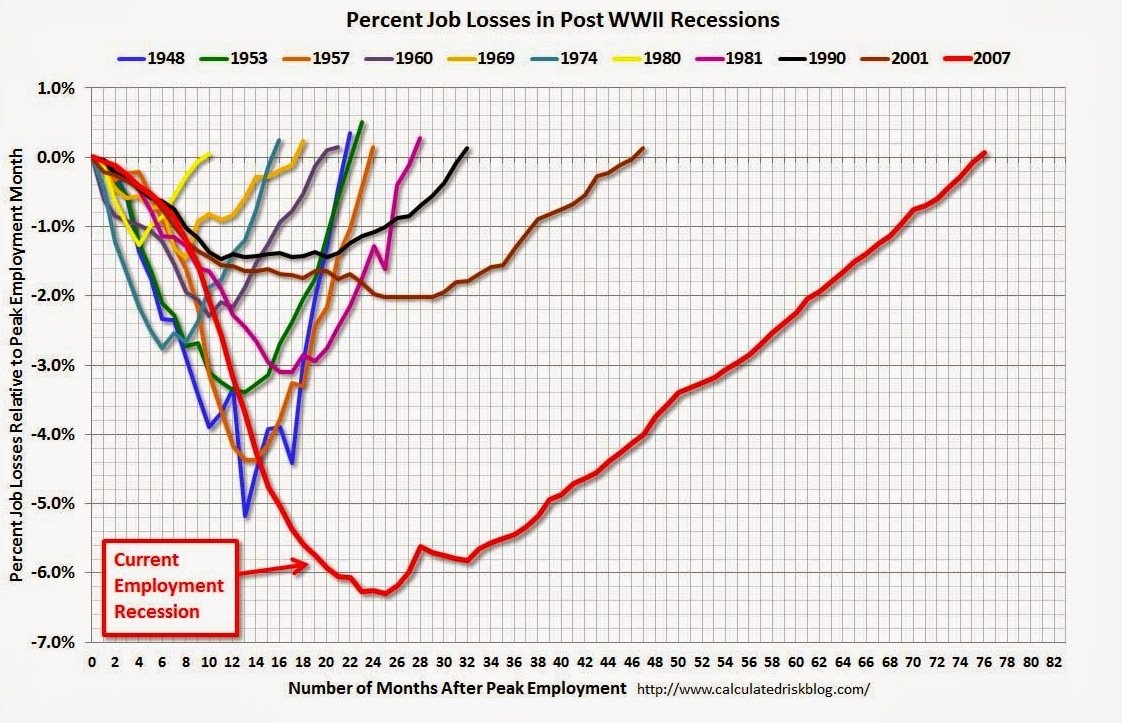 Don't pop the champagne just yet will be the refrain heard across websites, newspapers, and cable news today. And, for once, the websites, newspapers, and cable news channels will all be right.
Even though we've tied our all-time record for most jobs ever, quite a lot changed in the 2,312 days since January 1, 2008. Most importantly, the working-age population grew by 15 million. As a result, the percent of the country that has a job has fallen steeply, from 62.6 percent to 58.9 percent. Our labor force participation rate—a separate measure of the share of Americans working or looking for a job—has fallen as well, and now sits at a multi-decade low.