The Lives of America's Homeless
An oral-history project documenting some of the least heard people in American society: those with no permanent address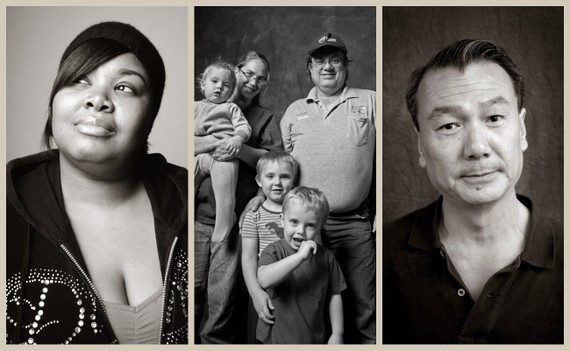 "We start every interview by asking people to say their name, their age, and where they slept last night."
That's how Margaret Miles describes a project she directs at St. Stephen's Human Services in Minneapolis that is documenting the stories of homeless people across the state of Minnesota. Begun in 2008, the project has collected more than 600 oral histories.
Miles originally had the idea for the effort when she was thinking about her work as St. Stephen's director of communications and development. In that role, Miles says that she noticed that every day she was talking to people who were experiencing homelessness, and then turning around to tell their stories to funders and other members of the community. "It occurred to me, if I could just get out of the way somehow, and let their stories reach people how they want to tell them, and have portraits taken of them the way they want to look—not in their most vulnerable moments, waiting in line somewhere, or on the corner, or leaving the shelter in the morning with their children trying to figure out where to go, but a photo that they would like to have, and give to a family member or a relative—it would be a really interesting project to do that."
At first, Miles says, she was worried that people would not want to participate. "I know that if I was experiencing shame because of a situation I was in, I might be reluctant to be photographed and to share my story. But people said, 'I want to be known. I feel judged; I feel invisible. And nobody asks me how I got here.' " Additionally, she reports that many people who were once homeless but now have their own homes were eager to participate and let people know that homelessness can be temporary, that it's something people can get through.
Many of the portraits and stories have since been turned into a traveling exhibition. Miles says that the typical response she hears when viewers look at a portrait is, "They don't look homeless."
"We need to ask ourselves what that means," she says. "Somebody said, 'Gosh, that actually looks like the guy who drives my kids' school bus.' Well in fact it could be, and he could not be making enough money, or could have had a health crisis, or a divorce, or some other reason, and he's driving your kids and loving your kids and caring for your kids during his day job, and then having to sleep at night in a shelter."
One thing she learned as the project progressed was how having photographs of ourselves and our families is a privilege that many don't have. "If I think of myself, I have hundreds of pictures of my child, starting with his birth," she told me.
But she found that in some cases, families with small children told her, "We don't have any pictures of our babies yet."
The project changed that. Miles says, "If you think about somebody with one- and two-year-old kids, and they don't have photos of them yet, or they had them on their phone and then they lost their phone ... To be able to give them that, freely, it was really really moving, for myself and for the photographers."
Here are a few stories that Miles shared with The Atlantic.
Kenyatta: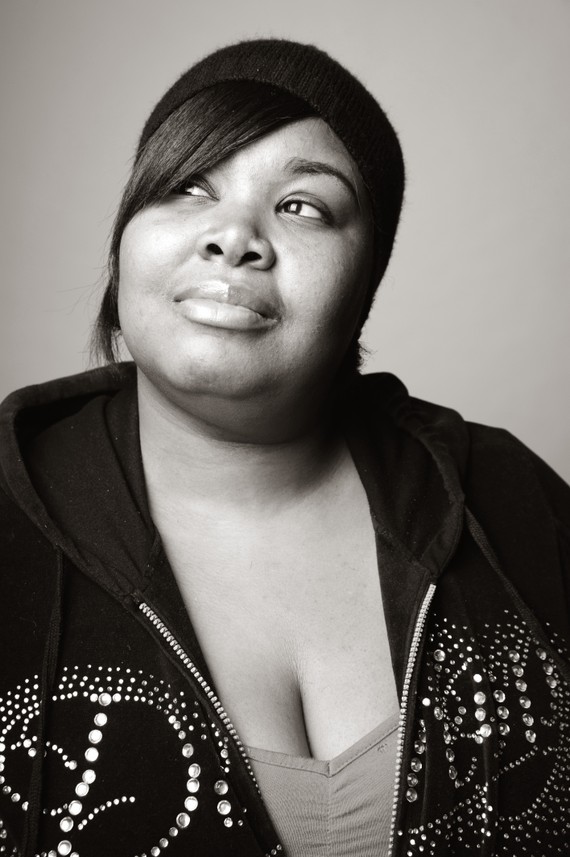 Ron and Carla: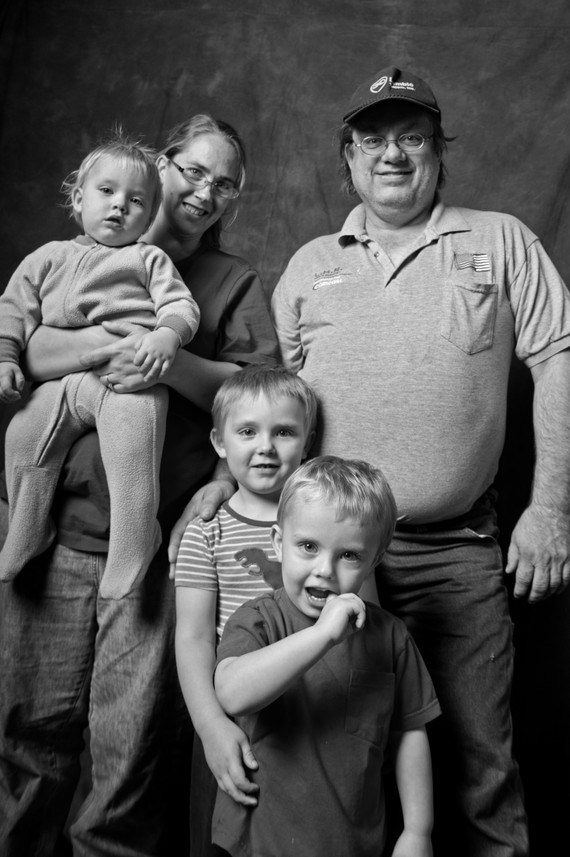 Marcus: