It's More than Just Starbucks: Major Companies Are Trying to Revolutionize Higher Ed
Companies like AT&T are getting in on a new kind of advanced degree.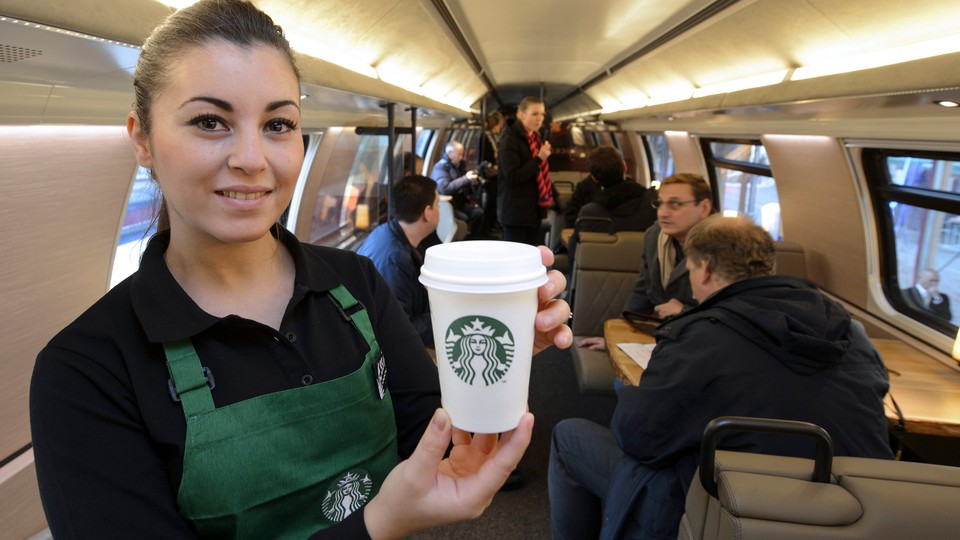 This week showed how businesses are attempting to reshape higher education for a workforce that desperately needs advanced degrees.
To keep up with changing industries and changing technologies, the American workforce needs job training and further education in order to compete. But education is expensive, and traditional degrees on a physical campus are just not realistic or practical for many full-time workers.
To combat this problem in the tech field, online education provider Udacity partnered with AT&T to create a new kind of college degree that takes less time and less money than a master's degree. It's called a "nanodegree."
The nanodegree is designed for people who work in software development. Without having to take time off, students can earn these certificates in front- and back-end Web development, iOS and Android mobile development, and data analysis. The nanodegree is designed to be stackable, earning you more as your career progresses, complementing whatever degree you've already earned. Industries, especially digital ones, change significantly year by year. A master's degree earned in 2009 might be irrelevant by 2014.
Udacity will start offering the courses, which will cost around $200 per month, in the fall. The programs will take between six and 12 months to complete.
Not only did AT&T make an initial $1.5 million investment in the program, the company will also offer 100 internships to nanodegree graduates. Additionally, AT&T is encouraging its employees to participate in the programs.
But the obstacles of job training, time commitments, and costs are also relevant for people in low-wage positions. Many of these workers do not have enough money for advanced degrees, nor do they have time to take classes, because many have second jobs.
For its part, Starbucks over the weekend announced it would cover half the cost of a four-year online degree through Arizona State University for its employees, using financial assistance and tuition reimbursements. Starbucks employees must work in company-owned stores and log 20 hours per week to take advantage of these benefits. The company does not require employees to stay with Starbucks after they graduate.
Of Starbucks' 135,000 employees, the university predicts that between 15,000 and 20,000 will enroll. There are some downsides to the program, however, including other upfront costs and the limited nature of online education.
But if the model proves successful, other low-wage employers could follow it. Right now, Wal-Mart Stores has a partnership with a for-profit university, but the results have not been widely successful.
However, it's not as if all companies are suddenly going to start providing education benefits for their employees. Per The Wall Street Journal:
Many other employers have cut back on education assistance. A 2014 survey conducted by the Society for Human Resources Management found that 54% of employers offered undergraduate educational assistance, down from 62% in 2010.
But it is wise for businesses to start looking to do something. These collaborations between the private sector and education providers also help employers. For AT&T, the company gets a more educated workforce. For Starbucks, it stands to retain employees longer, saving money on job training that it would have spent on new employees.
And this is just the start. Udacity promises further programs with corporate partners. And more companies are likely to get in the game of changing the face of higher education.