Hey, Companies: People Aren't Paying Attention to Your Facebook Pages
Very few Americans, across generational lines, say that social media affects their purchasing decisions.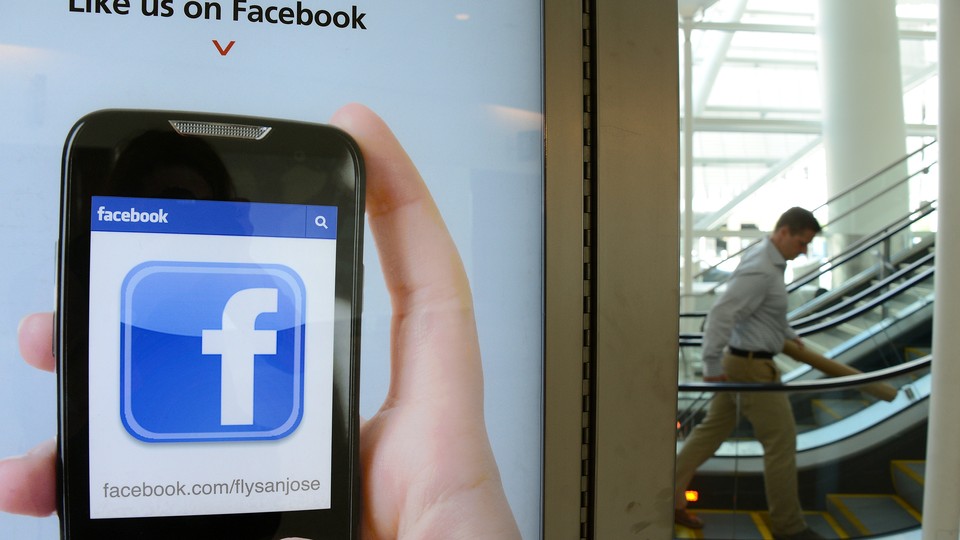 Monday morning, LG's mobile brand promoted a new hashtag on Twitter. Their reasoning for doing so is simple: The millions of people who use the social network will see their ad and want to buy their products.
But that may not help the company as much as its brand managers think.
For all the social-media promotions that companies do today, 62 percent of Americans say social media has no influence on their purchasing decisions, according to a new Gallup Poll released Monday. Just 5 percent of Americans say social media has a great deal of influence on their purchasing decisions, while 30 percent say it has some influence.
Companies have put a lot of time and money into social media in recent years. Most major companies have Facebook pages, where they post news about products or promotions, any many have put money behind ads in Facebook's newsfeeds. Companies also have Twitter accounts, which engage with users who have complaints or praise products. In 2013, U.S. companies spent a combined $5.1 billion on social-media advertising, according to Gallup.
That influence, though, seems to be ignored by wide swaths of the American public.
Gallup found that 94 percent of Americans use social networks such as Google+, LinkedIn, Facebook, and Twitter simply to connect to friends and family. Just 29 percent use it to for product and trend information, and 20 percent use it to write reviews.
Companies do, however, have greater influence on younger generations. Millennials were the most likely to say that social media had some influence on their purchasing decisions (43 percent) and the least likely to say that there was no influence at all (48 percent). Traditionalists, often called the Greatest Generation, were least likely to say social media had an influence on their purchases.
Nevertheless, just 7 percent of millennials say companies have a great deal of influence — around the same margin as the three other generations: X, baby boomers, and traditionalists.
But that doesn't mean all social promotion has been for naught. There are still some clear advantages to having a Facebook page or Twitter account. Gallup research shows that more service-based social-media accounts, ones that timely respond to a customer's questions or complaints, are much more successful than ones that just promote their products. Engagement leads to more brand loyalty.
Also, like many of these polls, there may be a gap between what people say they do and what they actually do. While an overwhelming majority of Americans may say social influence doesn't influence what they buy, a company's social-media campaign may have a subconscious influence on consumers. It could also mean that consumers just don't want to admit that they are influenced by the corporate social-media accounts or that companies are reaching smaller, more targeted audiences.
So, next time you see that Facebook ad on the right side of your screen, will you be paying attention to it, or as this post suggests, panning it?