The 5 Most and Least Charitable States
While Utah is the most charitable state any way you count, the rest of the rankings depend on the method of measurement.
In the battle for the most generous states, the leaders depend on how you're measuring it.
Gallup on Thursday released a poll that surveyed at least 600 people in each state asking how many have recently donated money to charity or volunteered their time. It found that Utah is by and large the most charitable state, with 71 percent of Utahans saying they donated money recently, while 56 percent say they volunteered time, and 48 percent say they did both.
The rest of the survey, which was conducted between June and December 2013, shows high percentages of people from Minnesota, Hawaii, South Dakota, and New Hampshire saying they volunteer and donate money. Rounding out the bottom of Gallup's list are New York, Mississippi, Arizona, Nevada, and Kentucky.
Gallup argues there is a correlation between states that give more and score higher on rates of well-being, and states that give less and have lower levels of well-being.
There is a difference, however, between saying that you're willing to give your time and money and actually giving it.
This is where analysis from the Chronicle of Philanthropy comes in handy. Using public Internal Revenue Service data on itemized charitable contributions, it found that Utah is still the leading charitable state, giving more of its median discretionary income to charity than any other state.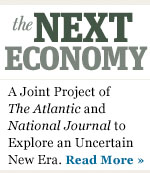 It makes sense that Utah would top both lists, considering its large Mormon population. The Church of Jesus Christ of Latter-day Saints asks its followers to donate 10 percent of their income. Fittingly, according toChronicle data, people in Utah gave 10.6 percent of their discretionary income, which is more than 3 percentage points higher than the next state.
But the rest of the data shows a different story from the Gallup Poll. The next four states in the Chronicleanalysis are Mississippi (7.2 percent), Alabama (7.1 percent), Tennessee (6.6 percent), and South Carolina (6.4 percent), which aren't in the top 20 of Gallup's charitable list.
The top four states from Gallup—Minnesota, Hawaii, South Dakota, and New Hampshire—similarly are not in the top 20 of the Chronicle list. This just shows the difference between the amounts of money people are giving, as compared to whether or not people from those states say they are likely to give.
One thing to keep in mind with the Chronicle data, however, is that it measures itemized deductions. For those who gave money and did not file an itemized tax return, that data is unavailable.
So, there's no clear metric on generosity across the country. However, Gallup, in its analysis, does point out that Americans are some of the most civically engaged in the world, with high numbers of people saying they donate money, volunteer, and have even helped a stranger.