The 5 Best and Worst States for Working Moms
Louisiana has one of the worst child-care systems and largest gender pay gaps, with women making a measly 72 percent of what men make.
If you're a working mom, Oregon might be the best place for you to live.
Wallet Hub, a personal finance network, released a survey on Monday ranking the 50 states and the District of Columbia based on which place provides the best opportunity for working mothers.
The survey uses nine metrics that are split into three categories: work-life balance, child care, and professional opportunities. It gathers data from the federal government and private advocacy groups on things like gender pay gaps and parental-leave policies.
There's a clear regional divide in the results. While states in the South and Mountain West are a relatively poor place for working mothers in the United States, the best places in the country are clustered in the Northeast and along much of the West Coast, according to the survey.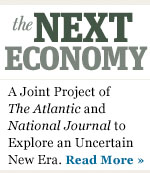 On top is Oregon, which has the best work-life balance and strong rankings for both child care and professional opportunities.
The District of Columbia comes in second. While it may have some of the highest child-care costs in the country, ranking 49th, it makes up for it with work equality. According to Wallet Hub's metrics, D.C. has the smallest gender pay gap and has the second-largest female-to-male executive ratio. These gave D.C. a major boost in the rankings.
On the other end of the spectrum, Louisiana has one of the worst child-care systems and largest gender pay gaps. Women in Louisiana only make 72 percent of what men make.
As this survey shows, equal pay is not the only problem that working mothers face in the country. It also involves the important services for early childhood development and flexibility to do the primary job many women are concerned with: being a mom.