How U.S. Philanthropy Is Inspiring Foreigners to Give
Bill Gates and Warren Buffett have made it their mission to export American-style philanthropy—formalized, systematic, and professionalized giving done in the public eye—with mixed results.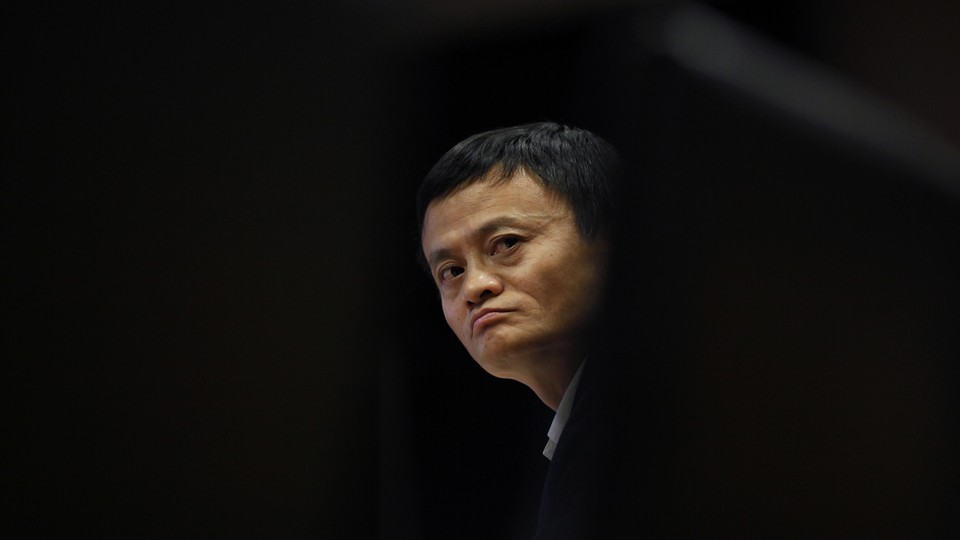 The Giving Pledge, the campaign initiated by Bill Gates and Warren Buffett in 2010 to convince their billionaire peers to devote more than half their fortunes to philanthropy, was born out of a closed-door convocation. Gates and Buffett organized a dinner, hosted by David Rockefeller at the President's House at Rockefeller University, for some of the nation's wealthiest individuals, where they could discretely discuss their plans for giving away their money. A series of additional meetings followed, expanding the exclusive circle, all shrouded in "a cone of silence."
But there was also a public, performative side to the Giving Pledge. Signatories—at the current moment, there are 127 of them—were asked to produce personal statements regarding their reasons for giving, which are featured on the Giving Pledge website. "The goal," the site declares, "is to talk about giving in an open way and create an atmosphere that can draw more people into philanthropy."
The intended audience was initially domestic, but within a few years, Pledge organizers directed their efforts to an overseas audience as well. Now the ranks of its signatories include individuals and families representing twelve different countries. Bill Gates made courting non-American, and especially non-Western, billionaires a particular project of his; Warren Buffett dubbed Gates' evangelization of American-style philanthropy to the rest of the world his "trade mission." The global campaign has had its share of bumps. The fine line that Gates and the other Pledgers have had to walk between pressuring and inspiring those wealthy Americans who have not yet joined becomes an even more precarious balancing act in the developing world, where the effort can take on imperialist overtones. On several occasions, Gates suffered notable public rebuffs from potential recruits.
But the last few weeks have injected new hope into the mission. A trip that Gates took to several Asian nations in April to discuss giving with many of the region's high-wealth individuals resulted in notable philanthropic commitments from billionaires in Indonesia and Vietnam. The most promising development was the announcement by Jack Ma, the co-founder of the Chinese e-commerce site Alibaba, that he would pour much of his personal wealth (which would be significantly boosted by an upcoming American IPO) into what would become one of Asia's largest philanthropic trusts. This could mean as much as $3 billion directed to the causes of health care and environmental protection in China.
Gates, and the corps of other philanthropic advisers who have seeded these ventures, should be commended for their midwifery. But it is also worth noting that in exporting American-style philanthropy—formalized, systematic, and professionalized giving done in the public eye—Gates was also seeding debates over the relationship between philanthropy, income inequality, and democracy that have tracked his own giving. In this, the American experience is also instructive—and not only because that debate has sprouted up more robustly here than anywhere else. The United States offers other philanthropic models that could spread effective giving beyond the charmed circle of Gates' and Buffett's billionaire peers. Though less-heralded than the Giving Pledge, their impressive spread throughout the developing world is also a campaign worth celebrating--and supporting.
Even before the inauguration of the Giving Pledge, American philanthropists had sought to promote global giving. The massive new fortunes generated by entrepreneurs in emerging markets, through the liberalization, privatization, and globalization of their nation's economies, set the stage for such efforts. The Rockefeller Family, and the several philanthropic agencies within its orbit (including the Rockefeller Brothers Fund and Rockefeller Philanthropy Advisors) often took the lead in these campaigns. In 2001, David Rockefeller and his daughter Peggy Dulany established the Global Philanthropists Circle, "a global network for leading philanthropic individuals and families to collaborate and learn from their peers." The Circle now includes more than 200 participants representing more than 20 countries around the world. Before the Giving Pledge, this Circle could claim the title of the "most elite club in the world," with invitation-only meetings held at the Rockefeller Family estate and coordinated trips to observe the work of non-profits in the developing world in the company of high-level dignitaries.
Yet Gates could bring to the table financial resources and an ability to command media attention unmatched by any other possible philanthropic ambassador. In a sense, his talents and celebrity amplified both the perils and promise of the global Giving Pledge. On the one hand, the Pledge organizers clearly presented the American tradition of philanthropy, of which Gates is the most notable exemplar, as a model worth emulating. Holding up this model implicitly indicts contemporary modes of philanthropy in the developing world as inadequate or in need of reform. On the other hand, they also had to confront, and at least feign sympathy toward, indigenous philanthropic traditions and institutions, and to recognize the deep cultural divergences between these other countries and the United States that would make it difficult for American patterns of philanthropy to take immediate root. Similarly, they engaged foreign philanthropists as members of a globalized elite, as citizens of Davos and the Clinton Global Initiative, who shared a common understanding of the responsibility of wealth, while also recognizing that these philanthropists were embedded in local communities and were responsive to local and national pressures and imperatives. The originators of the Giving Pledge also had to concede the limits of their own impact, acknowledging that the cultivation of philanthropy in non-Western nations hinged more than anything else on broader economic, political and legal developments. The Pledge, in other words, required an uneasy mix of hubris and humility.
At the start, these tensions threatened to scuttle the overseas campaign. As the Foundation Center's Brad Smith recalled in a blog post, "wherever my travels have taken me, I have heard Brazilians, Mexicans, Europeans, and Chinese go to great lengths to explain why it would never catch on in their countries." There was grumbling about American condescension and griping about "efforts to impose Western philanthropic values" on non-Western traditions. The resistance seemed to be most pronounced in China and India, countries that now rank second and sixth, respectively, in number of billionaires, but that harbor legal, political, tax and regulatory systems that have hampered the growth of large-scale strategic philanthropy. The philanthropic sectors of both countries struggle with a lack of accountability and transparency. And there are also strong cultural forces at play that made it difficult for the Giving Pledge to find purchase. According to one recent assessment, "by tradition, rich Chinese keep their wealth within the family and make their donations privately, exhibiting benevolence without self-aggrandizement in the Confucian tradition. The money is meted out by the oldest generation and generally goes to sating immediate and, frequently, local needs—paying for hospitals, relief efforts, basic education and the like—and rarely to more strategic, long-range goals." The Chinese government has also imposed significant hurdles to the development of independent NGOs and maintains strict limits on the types of programs foundations can fund (work in labor, ethic or religious affairs face special restrictions). Although India boasts a vast array of thriving nonprofits, and has a national government more favorable to an independent civil society, it still relies on an antiquated series of laws governing the sector, which have impeded the growth of philanthropic foundations there as well.
In August 2010, Gates and Buffett announced that the following month they would travel to Beijing to gather together several dozen of China's wealthiest citizens to promote philanthropy. When some of the invited guests declined the invitation and word leaked that others had staked their attendance on the condition that they not be hit up for donations, the local Chinese media pounced on the story; sometimes they approached it as a gloss on American tone-deafness and arrogance and sometimes as an illustration of Chinese stinginess. No matter the interpretation, it seemed an uncomfortable affair for all involved. As one writer explained the decision of some invitees not to attend: "Attending and making a donation will make them look like greedy cowards who've been taught a lesson. [But] refusing is even worse." Meanwhile comments posted on a leading Chinese website dismissed the insinuation that wealthy Chinese were not carrying their philanthropic weight as an American "conspiracy." When the media suggested that only a small handful of Chinese would attend the Beijing meeting, Gates and Buffett issued a statement reassuring invitees that they did not mean to impose a particular model. "We know that the Giving Pledge is just one approach to philanthropy, and we do not know if it's the right path forward for China," they wrote. Ultimately, some 50 guests did attend. One of them, recycling magnate Chen Guangbiao, claimed that he had amassed a list of 100 Chinese entrepreneurs who privately pledged to him that they planned to devote a significant part of their fortunes to philanthropy.
A few months later, Gates and Buffett added India to their itinerary, holding a closed-door "giving discussion" with 70 of the nation's wealthiest citizen. They received a warmer reception than in China but there were still some notable no-shows; the country's wealthiest citizen, Mukesh Ambani, passed on the gathering to attend a cricket match. In India too Gates and Buffett struggled to reconcile the need to show deference to local modes of giving and the drive to reform them. So while Gates praised India's "remarkable tradition of giving," it was hard to ignore the fact that he wasn't consulting that tradition to guide his own philanthropy. And when Buffett announced, "India has historically produced some of the most important philanthropists the world has known. I'm certain it will continue to do so again," it wasn't difficult to detect the subtle rebuke in the complement. The visit did seem to produce some immediate dividends though, in the recruitment of Indian partners in promoting the Pledge. So when Gates returned to India just a few months later to talk philanthropy with a number of Indian moguls in a Bangalore hotel, this time the meeting was also hosted by Ratan Tata, chairman of the Tata conglomerate, and software entrepreneur Azim Premji, who signaled their willingness to take the lead in establishing their own informal network of high-net-worth Indian givers.
The new year brought more good news for the global Giving Pledge. January 2013 witnessed the first African signatory: South Africa's Patrice Motsepe, a billionaire mining magnate. The next month, Azim Premji officially joined, becoming the first Indian to do so. Soon after, the Pledge announced ten more non-American signatories, including families from Australia, Russia, Malaysia and the Ukraine. So, this April, when Gates made another trip to Asia, expectations were high. It is safe to say that they were met. While in Jakarta, Gates joined Sri DR Tahir, an Indonesian businessman and Giving Pledge signatory, in launching the Indonesia Health Fund, and in recruiting a group of Indonesian business leaders to pledge $100 million over five years to it. He also announced a similar venture with 10 Vietnamese wealthy families to create a Vietnam Health Fund.
China remained the most enticing target for the Pledge. In some respects, the terrain was even less hospitable to a visit from Gates than before, since the economic downturn there has eroded its philanthropic base; as Gates prepared to make the trip a report was released that documented that giving by China's 100 biggest donors had fallen by nearly a half over the last year. (Paradoxically, the chief researcher of the report suggested that the drop could be an indication of a pause taken by Chinese philanthropists to determine the effectiveness of past gifts, an embrace of strategic giving that otherwise would have cheered Gates). But there were also some more auspicious signs. The Third Plenum of the Communist Party, held last November, announced a loosening of restrictions on NGOs, and signaled the government's recognition of the need to bolster civil society.
Media attention on Gates' trip made clear that, at least when judged against an American model, China still had much work to do. Commentators noted, for instance, that a single donor in the U.S. (Mark Zuckerberg), gave more to philanthropy last year (a little under a billion dollars) than all of China's top one hundred givers combined. Gates, for his part, did not pull his punches. Soon after arriving in Singapore, he stated candidly that he thought Chinese multi-millionaires and billionaires were not committing sufficient wealth to philanthropy. "When you have something like a disaster [in China], you see the basic generosity," he told Reuters. "But if you look at systemic things like giving to health causes, giving to universities to do research…it's not there yet." Jack Ma's announcement that he was prepared to devote a significant sum of his fortune to a new philanthropic trust seemed like a direct response to this challenge, especially when Ma explained that he had been inspired and given technical assistance by Gates. Not surprisingly, in those provinces of the press most sympathetic to Gates and his philanthropic endeavors, the news was heralded as a major breakthrough. It could portend, the Wall Street Journal suggested, "the dawn of a new era of giving among China's freshly minted billionaires." The Economist paid Ma a compliment that also flattered the American model of strategic, large-scale giving, dubbing him "China's Carnegie." Ma was extended perhaps an even higher tribute, at least from the perspective of the Giving Pledge organizers, in the suggestion that he would become "China's version of the charitable Bill Gates."
Amid the celebrations of Ma's announcement, and of the rise of global philanthropy more generally, there was little discussion of how it related to the vexing problem of income inequality worldwide. These questions had been asked of Gates' giving and Carnegie's before him, and it makes sense that they are asked of Ma's as well. Here, too, the United States offers an instructive model: the community foundation, the first of which was established in Cleveland in 1914. It was the brainchild of a local lawyer, Frederick Goff, who sought "to consolidate a number of trusts into a single organization that would exist in perpetuity and be governed by a board of local citizens." Goff promoted the community foundation as a democratic innovation, since the decisions regarding the disbursement of funds would be in the hands of a committee of civic leaders that would face regular turnover, and not in the control of the self-perpetuating boards that defined the foundations associated with Carnegie or Rockefeller. He assumed that the foundation would attract significant contributions from wealthy local citizens, but also hoped it would receive more modest ones from the poor and middle class as well.
Soon community foundations spread throughout the United States—by the end of the century, there were more than 600 of them. This growth was fostered by a number of private foundations, such as the Charles Stewart Mott Foundation and the Rockefeller Brothers Fund. These funders also sought to spread the model internationally by providing financial resources and logistical support and helping to set up the proper regulatory frameworks. In the early 1990s, for instance, the Mott Foundation focused on establishing community foundations in Central and Eastern Europe, in Russia and in South Africa, and then, by the end of the decade in Australia, Canada, Germany, Ireland, Mexico, New Zealand, United Kingdom. Between 2000 and 2010, the number of community foundations grew by 86 percent; there are now some 1,700 worldwide.
It is outside the U.S. that community foundations have most often approximated Goff's democratic vision, attracting small local donors and involving them in the grant-making process. In India, for instance, "more than 5,000 residents across 50 villages came together as members of the Prayatna Foundation. Under the principle of 'local ownership of local problems,' they mobilized residents, mostly Dalit and Muslim, to contribute their time, food, money, and other resources to successfully advocate for human rights, housing, employment, government accountability, and social justice."
In their emphasis on local control, these foundations offer a subtle challenge to the model of Big Philanthropy that has largely defined the giving of Carnegie, Gates, and, most recently, Jack Ma. As Nick Deychakiwsky, a program office at the Mott Foundation, explains, this has often made the support of community foundations a tough sell for large donors, who are reluctant to cede control over a program agenda to the local populations they seek to assist. (He also points out that the idea can be a tough sell to those local populations as well, who sometimes bristle about having to raise money themselves.) But if community foundations represent a challenge, they also present an opportunity. By supporting the growth of community foundations, a new generation of global givers can help extend the prerogatives and privileges of the philanthropist to a larger group of men and women. And by doing so, they just might be able to teach American philanthropy a thing or two as well.