Everything Old Is New Again, and Vice Versa: The Predicament of the Press
Two in-the-moment writers wrestle with two for-the-ages questions.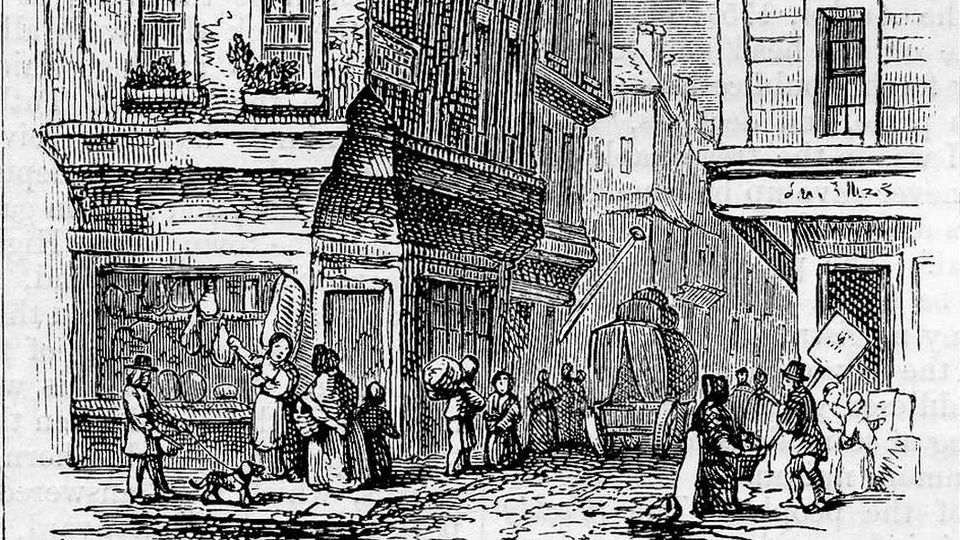 For as long as there have been readers, writers, and publishers, and even before people may have used those terms or the word "journalism," the business of providing information about the world has wrestled with two big, related questions. They are the questions that in 2014 go by the names "monetization" and "traffic."
The monetization question: How do people who gather information, assess and analyze it, present and illustrate it, and make it available to the public pay their bills? How do they rent and heat the offices where they work, buy the printing presses (old) or servers (new) they need to get their product out, pay for their own food and clothes and medical expenses? In general, how does an information system match its output—"news" in all senses—with revenue that lets it pay for necessary inputs of every sort.
The traffic question: How does a news organization set, re-set, and adjust every day the balance between sizzle and steak, between glitter and grist, between what's fun to know and what's important to know? News has to always be both and can't ever be just one. If it's just froth and eye-candy, it's not news but entertainment. If it's just worthy lectures, it's boring and goes unseen. Professors can make students read their books. Reporters and editors can't. Thus everything in our business is, and must be, up for constant re-assessment and change.
The questions are related: solving the traffic issue can help solve the monetization problem. And they're different: a rich owner, or a non-profit organization, may decide to monetize something despite low traffic. Beyond these two is the real question of journalism: what we now call the "content" issue, of how you discern and explain what's important and true.
Four years ago in the magazine I did a story about how that era's Internet was changing our business. ("How to Save the News.") Three years ago I did a followup on how things looked as of 2011. ("Learning to Love the [Shallow, Divisive, Unreliable] New Media.")
As for the 2014 version of the eternal questions, let me recommend two recent essays in the consistently interesting LadyBits collection of Medium. LadyBits itself is about to close down move away from Medium, a year after it began—which illustrates the problem these essays describe. But please check them out in detail.
• "Your Newfangled Media Algorithms Are Bullshit," by Erin Biba. Yes they are. Just as it would have been bullshit a generation ago to say that TV Guide was 20 times better than The New Yorker because it had 20 times more subscribers.  Sample of Biba's approach to the eternal monetization/traffic questions:
[W]hile I'm all in favor of this new world of media startups, where truly well-intentioned people are trying to figure out how the heck to make money from journalism on the Internet, I just need to step up right now and call bullshit on pretty much all the algorithms. Cause you guys just aren't understanding the importance of a good writer.
• "LadyBits' First and Last Year on Medium," an envoi by its founder and editor, Arikia Millikan. Sample:
It would be comforting to believe that we live in a world where quality content chosen by experienced editors and authored by talented people will get more clicks than celebrity gossip, fear-mongering headlines, and snake oil salesmen peddling the next generation of tech bubble pyramid schemes. But that's almost never the case.... 

Medium stopped curating a universal homepage where people browsing Medium.com would be exposed to the best writing on the site. That meant that the people who were coming across LadyBits content because it was good, who wouldn't normally have been exposed because they weren't searching for feminist tech perspectives, weren't finding us. Our traffic fell by about 50%, as did our income.
Naturally any comments like these from writers come across as special pleading. "We're doing great work. You should love us more!" But whether that's part of these writers' tone, or mine, these essays are raising today's version of the contradictions every one of our predecessors has wrestled with. We'll figure out some balance now, and then it will all change once again.