Bourbon Is Really Popular and Good for the Economy. Does Congress Deserve Some Credit?
The Senate on Thursday passed a resolution commemorating the 50th anniversary of the resolution that regulated and set the standard for bourbon.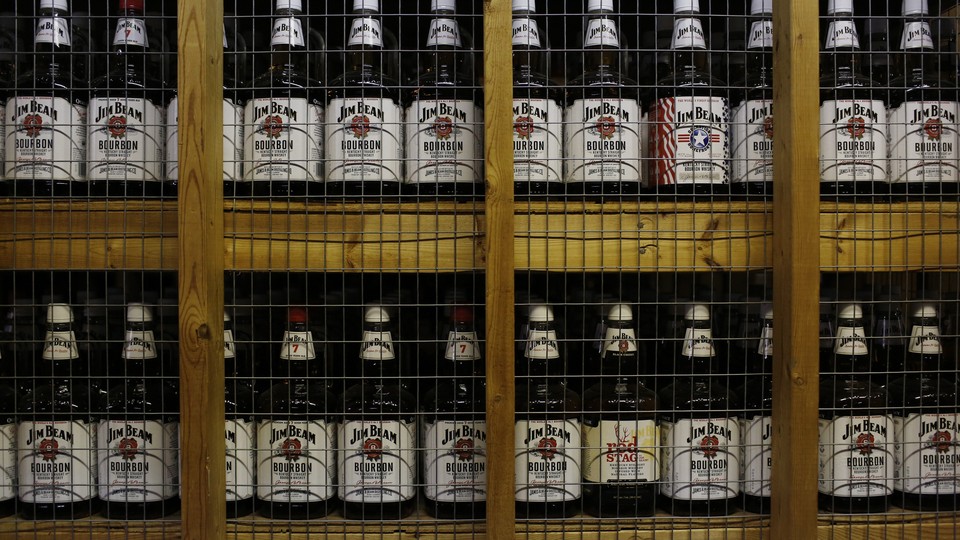 It's been 50 years since Congress passed the Declaration of Independence for bourbon.
That's what folks in Kentucky call Senate Concurrent Resolution 19. It was passed on May 4, 1964, and acknowledged bourbon as a "distinctive product of the U.S," and also set the standards for bourbon production. In the 50 years that have followed, bourbon has become a whiskey booming in popularity, soaring in price, and exported to over 100 nations around the world.
So, naturally, Congress wants to acknowledge — and get in on — its popularity.
On Thursday, the Senate passed a Kentucky-senators-backed resolution commemorating the anniversary. The House has its own resolution doing the same.
It's hard to look past what's happened to the bourbon industry in recent years. Since 1999, bourbon production has increased 120 percent and now generates $2 billion in product and provides 9,000 jobs in Kentucky, according to the House resolution.
This chart from Quartz also shows the staggering increase in bourbon exports in recent years.
Among the countries the U.S. exports to, over 100 million liters goes to Germany, Australia, and the United Kingdom, according to Quartz data.
Even local leaders acknowledge the surprising boost in bourbon's popularity. "We've never had this type of tourists in Louisville and Kentucky before who had a reason to come here 365 days a year," Louisville Mayor Greg Fischer said at a commemoration event last week.
So, 50 years after the resolution (seen below) passed, it looks like the Senate wants to toast itself for its role in this truly American spirit.
{{ BIZOBJ (video: 4605) }}